With RSS saying there should be no reservation in jobs and education for the affluent, the government today said there is no rethink on the present social and caste based reservation policy and it will continue. 
"It is the stated policy of Government that present arrangement of reservation will be maintained," Leader of the House in Rajya Sabha and Finance Minister Arun Jaitley said in response to SP and BSP members raising concern over remarks by some RSS leaders yesterday.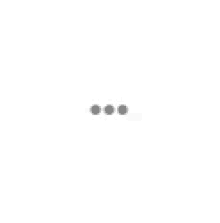 RSS, Jaitley said, "has also not talked" of scrapping or changing the present reservation policy. Earlier, Ram Gopal Yadav (SP) alleged a conspiracy in doing away with the present reservation system. 
Mayawati (BSP) said the Constitution has clearly defined the criteria for giving reservation to SC/ST and OBCs and now RSS functionaries were talking of the quota being based on economic criteria. 
She was referring to RSS general secretary Suresh Bhaiyyaji Joshi's remark at the organisation's camp at Nagaur in Rajasthan yesterday. Jaitley responded this, saying "he has not said that." Soon after listed papers of the day were laid on the table, Opposition members led by SP, BSP and JD-U were up on their feet raising the issue. 
Deputy Chairman P J Kurien said the Chairman has disallowed a notice under rule 267 by Naresh Agarwal (SP) seeking suspension of business to take up the issue. When members persisted with the issue, he said RSS is a private organisation. "Why are you worried about that." 
While Ram Gopal Yadav (SP) said there is no difference between RSS and Government, Mayawati said statements on the quota issue have been made since BJP came to power. Responding to this, Minister of State for Parliamentary Affairs Mukhtar Abbas Naqvi said it was a clear view of the government that "reservation should continue" and "RSS has not talked about scrapping it."
 "There is no question of removing reservation for SC/ST. RSS has also called for strengthening reservation, not ending it," he said. Kurien said the government has given an assurance and the House should carry on with the listed business.