The kingpin of the infamous toppers' scandal in Bihar, Bachha Rai was finally arrested after he surrendered at the Bhagwanpur police station in Vaishali district on Saturday. 
One would think it would mean the end of the entire controversy, but instead it meant a war of words between two political leaders in Bihar as they tried to pin the blame for the scandal on each other.  How? By proving each other's alleged affiliation with Bachha Rai.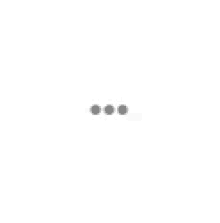 Seeking to turn the tables on the BJP over the Class 12 Board exam scam and save his face, Bihar Deputy Chief Minister Tejashwi Yadav on Sunday tried to corner union Minister Giriraj Singh. 
First there was a veiled attack with this tweet:
Then came the body blow 
He took further potshots at the minister further and alleged all the malpractices of the college were possibly taking place due to Singh's encouragement.
But could the normally outspoken Giriraj Singh keep quiet after all these allegations? Of course not.
The Union Minister responded by posting a picture of Bachcha Rai along with RJD chief Lalu Prasad Yadav and Chief Minister Nitish Kumar on his Twitter handle:
And since rare pictures were trending, one user decided to join in the fun too and trolled Yadav:
Tejaswi Yadav, however, responded immediately:
And just to have the last word, the Bihar minister tweeted : 
(If the accused had been close to us, then instead of Giriraj Singh, our people would have been giving awards.) 
Giriraj Singh later clarified that as a political figure he went to many functions to give away awards but the results scam had taken place when the JD(U) and the RJD were in power. Well that's that for now.