The Delhi State Commision has directed the Railways to pay a compensation of 4 lakh to a woman whose belongings were stolen while she was travelling to Bengaluru in January 2014.
The woman, who hails from Hauz Khas Enclave, was travelling from New Delhi to Bengaluru in AC first class of Rajdhani Express. Her valuables including jewellery, i-phone and money was found missing when she returned from a visit to the restroom, reports The Hindu. 
The commission has directed the Railways to pay Rs 2 lakh for the value of the stolen belongings with interest of 12 percent from the date of theft till realisation and Rs 2 lakh as compensation for mental agony caused to the complainant.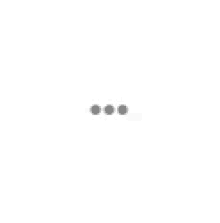 The state commission found that the bolt of the coach in which the woman was travelling was broken and the coach attendant was not on duty to prevent unauthorized people from boarding the train, reports The Hindu.
It also took note of the National Consumer Dipsute Redressal Commission's observations that said that the TTE is responsible for ensuring that the end doors are locked except when required to open for passengers and for preventing the intruders from entering the coach. 
The commission said that these duties are more stringent for Travelling Ticket Examiner(TTE) attached to first class AC compartment. 
(Feature image source: AFP)