A debate program scheduled at Delhi's University's Ramjas College has been cancelled after members of RSS's students wing Akhil Bharatiya Vidyarthi Parishad and ABVP-dominated Delhi University Students Union (DUSU) protested over the participation of Jawaharlal Nehru University (JNU) students Umar Khalid as one of the speakers.
Umar Khalid, who was one of the accused in February 9 sedition controversy last year, alleged that the organizers of the event were threatened by ABVP members.
"For the past couple of hours I hear a mob of more than 100 ABVP pseudo-nationalists have gathered at the gates of Ramjas College with hockey sticks and stones threatening of large scale violence if an 'anti-national' like me come to Delhi University. What is ABVP scared of? A discussion on the war against adivasis?," Khalid wrote in one of his posts on Tuesday afternoon.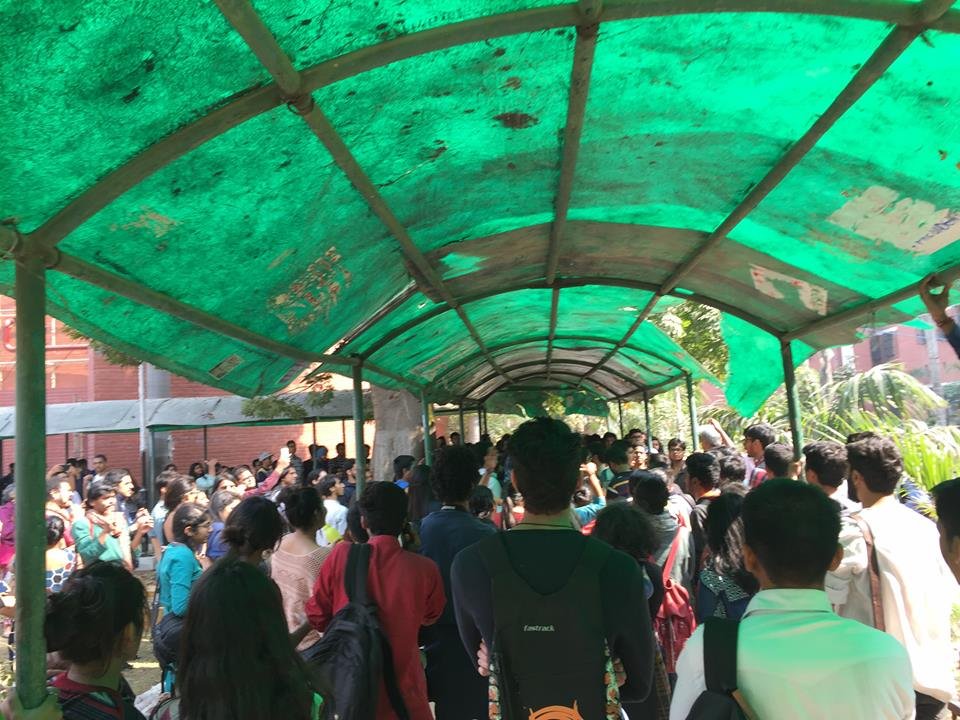 Khalid eventually decided against participating in the event. Two other speakers invited for the event - documentary filmmaker Sanjay Kak and JNU Professor Bimol Akoijam - too didn't make it to the event.
In another post, Khalid alleged that ABVP members threatened one of the organizers saying "we will disfigure your face in a way that you will be unrecognisable."
According to the organizers of the 'Cultures of Protesters', the ABVP members threw stones on the seminar hall and locked students and teachers inside the hall.
"The situation inside the conference hall was horrific. As soon as the event started and the speaker was giving his speech than suddenly stones were thrown from every direction breaking the glass of the hall. Every one covered themselves under the chairs and suddenly the power was cut down," a Delhi University student who was inside the hall told ScoopWhoop News.
The student didn't want to be identified.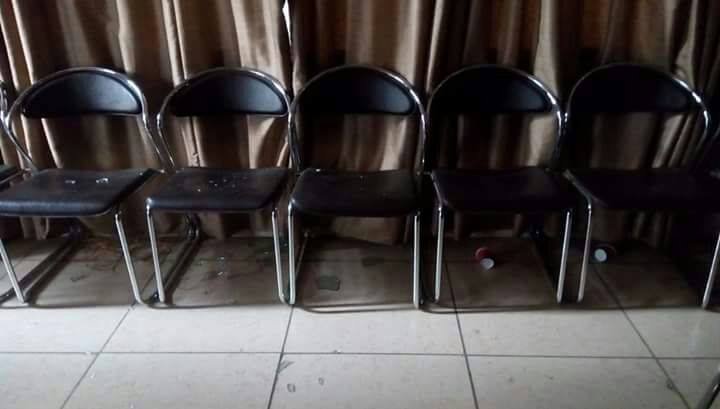 Defending their protests, DUSU president Amit Tanwar told Hindustan Times that "these people raised anti-national slogans in the campus. They called for destruction of India. How can we let them speak the same things in DU?"
While the police has reached the campus, the organizers alleged they were "acting as mute spectators" while ABVP members resorted to violence.
"The police did not nothing while the mob started growing. They did not stop them from breaking the windows. They did not stop their sloganeering. The last thing I heard when I was being made to leave my own college was 'Naxalwaadi desh Chhodo'. Some of them were throwing chappals too," another student from Ramjas College told ScoopWhoop News.
An Outlook India report quoted Principal of Ramjas College saying Khalid's participation in the event was cancelled to maintain "law and order" in the campus.
The situation on the campus remained tense when this report was filed.
Meanwhile, after the cancellation of the event and subsequent violence, teachers and students are planning protests against ABVP's assault. The students were mobilizing support from other colleges of the North Campus.
Feature image source: PTI/Representational Image