The best of Koffee with Karan episodes have always been the ones that feature the rivals. With the ones that the world thinks hate each other but turns out to be quite the contrary. Remember the iconic Deepika Padukone-Sonam Kapoor episode?
This time, Karan Johar pulled off the impossible when he managed to rope in Ranbir Kapoor & Ranveer Singh together for this episode. The two are considered front runners & rivals when it comes to the title of Bollywood's next superstar. It was simply delightful to watch two of the best actors of this generation on the couch & what made it even better was that both of them were not at all hesitant about sharing details of their lives.
In case you missed it, here are the highlights of a truly enjoyable episode:
1. Ranbir hopes Deepika & Ranveer have babies together!
Karan addressed the elephant in the room as soon as he started the conversation: Deepika Padukone. Ranbir put all speculations to bed when he went on to talk about how adorable Ranveer and Deepika look together. He also said that he hopes they have babies together.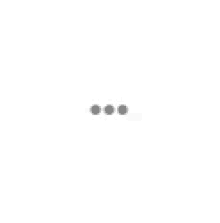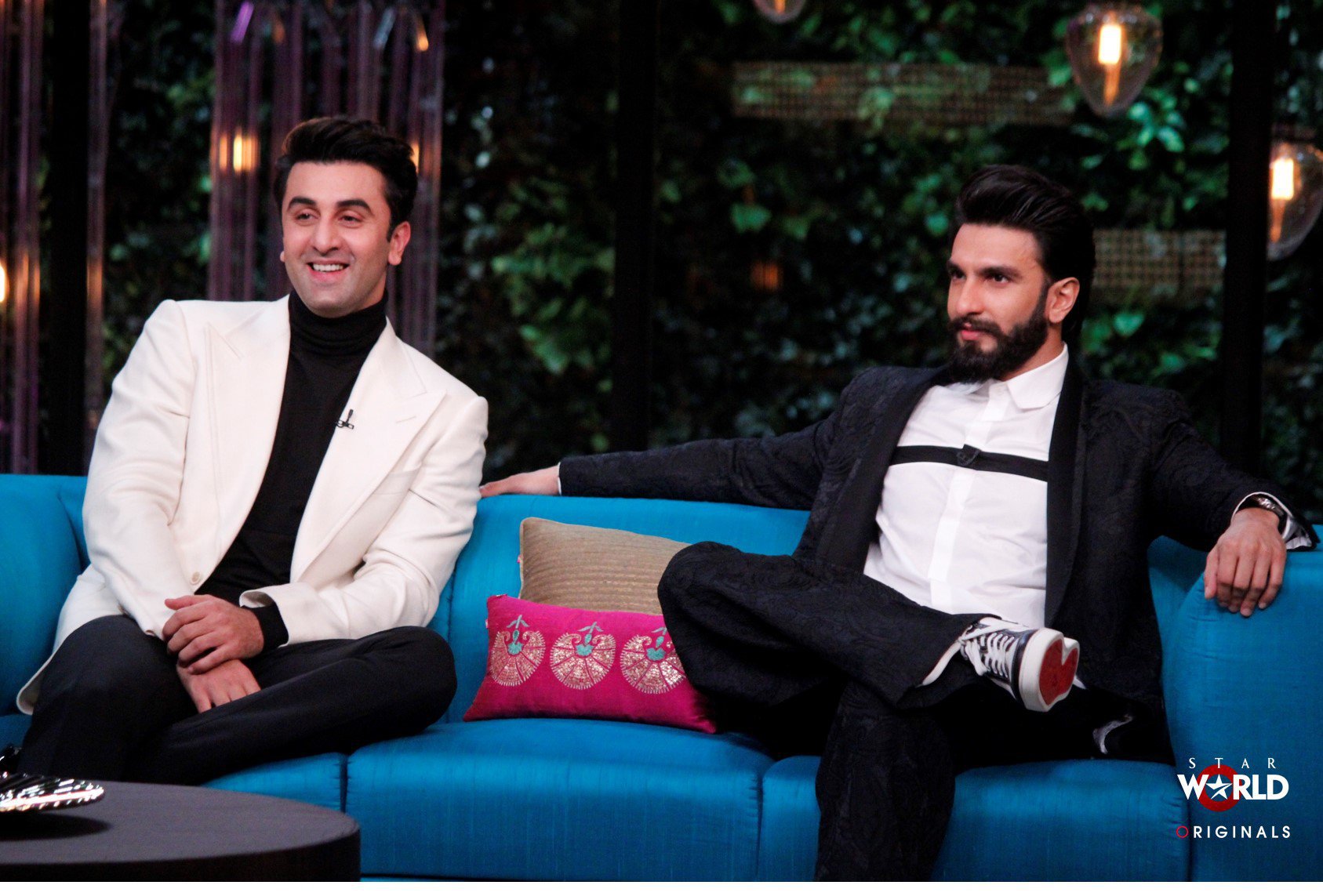 2. Part of the mile high club... Check!
The Koffee with Karan version of 'Never have I ever' had Arjun Kapoor sitting between Ranbir & Ranveer and every time Karan described a situation they had been in, the boys had to plant a kiss on Arjun's cheek. And boy, secrets were spilt! 
Both actors confessed to being a part of the mile high club, making out on sets, going skinny dipping, going commando and hooking up with older women. This was probably the best game yet on KWK!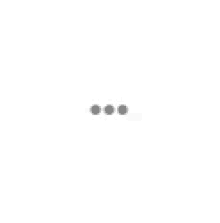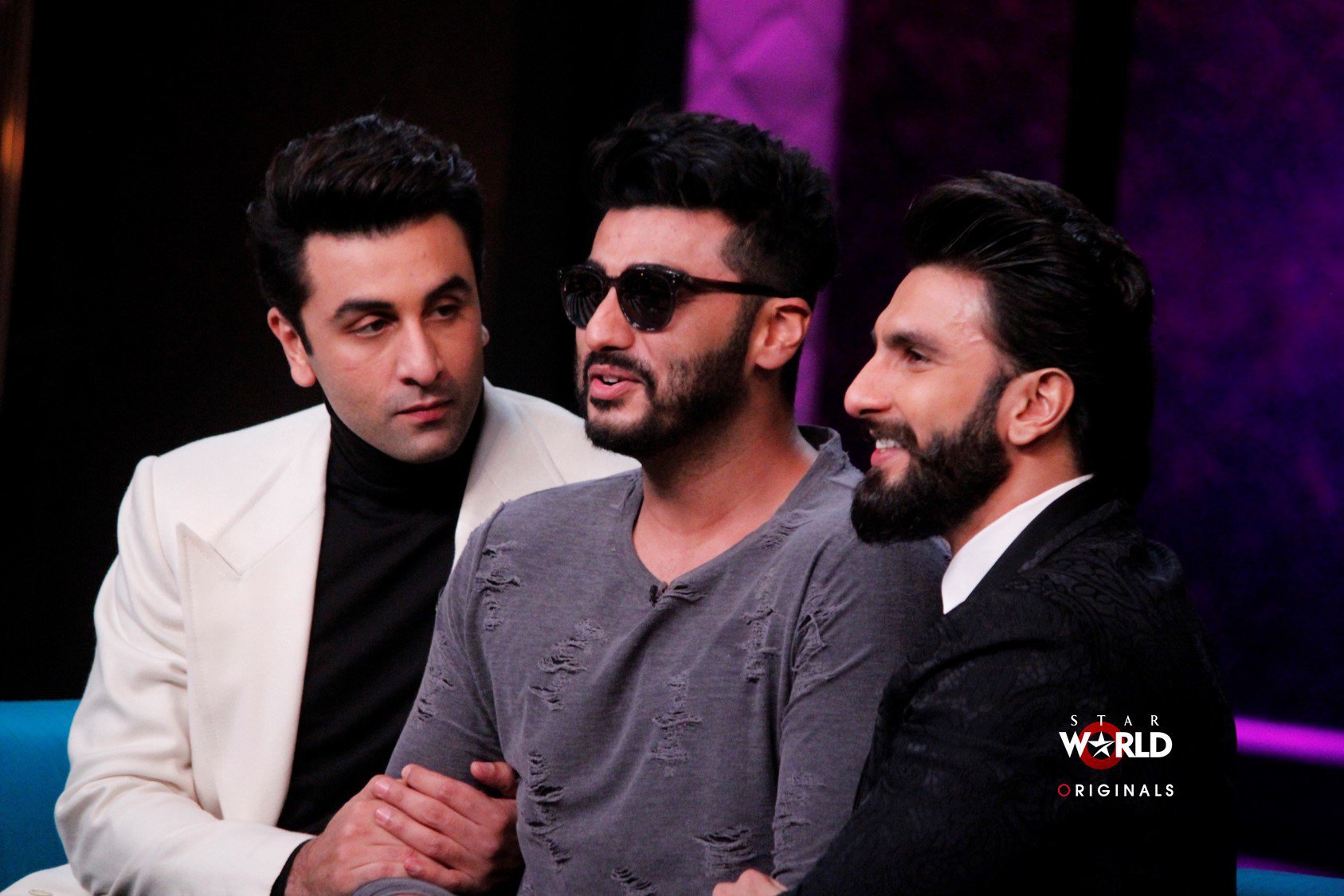 3. This episode featured the wittiest rapid fire, ever!
Ranbir had witty responses but Ranveer stole the prize with one killer answer. When asked about SRK's padded underwear comment, he said, "I'm just saving them the post production cost, otherwise they will have to do VFX on my red chilli." 
Of course, he won the hamper after that response.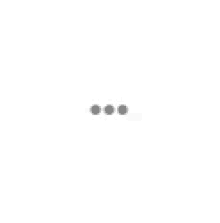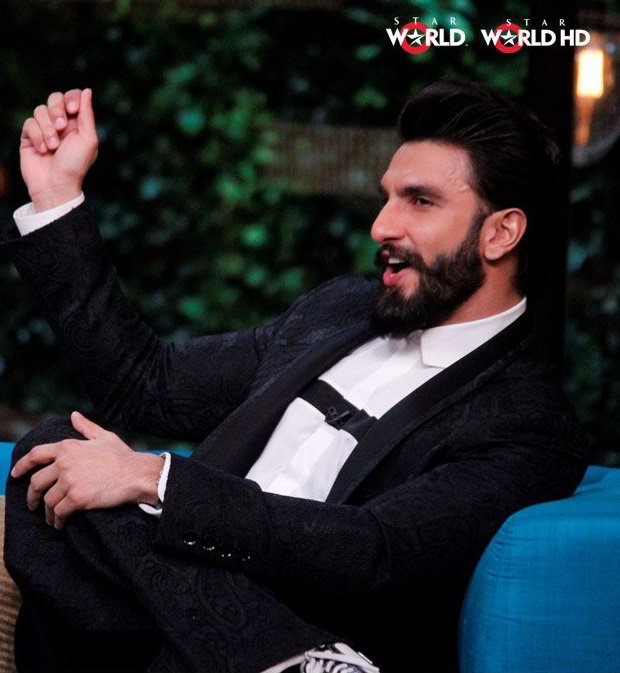 4. Ranbir, Deepika & Ranveer in a movie together?
The duo urged KJo to produce a film with them in the lead and believe it or not, Ranbir plans to don the director's hat. The two actors confessed they would want to star in a movie they're temporarily calling Project X. Ranveer asked KJo about who he would want to see as the female lead and Karan said what everybody wanted to hear: Deepika Padukone!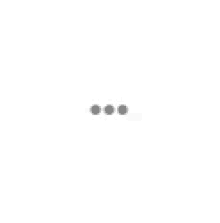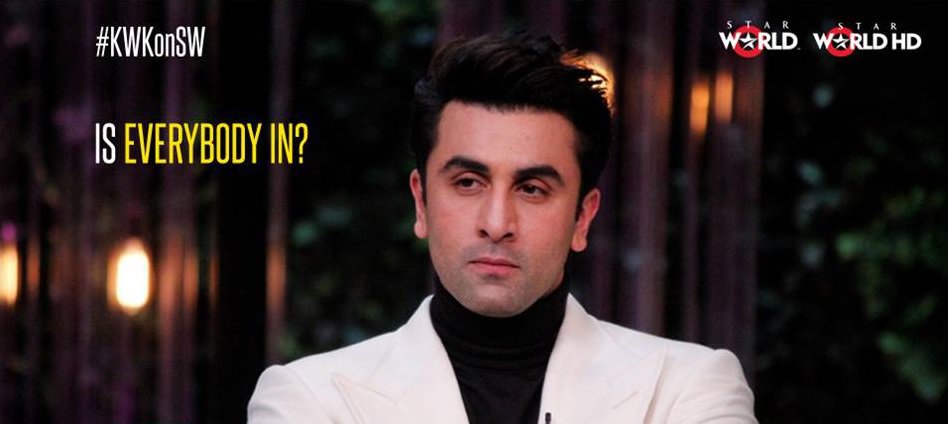 5. Healthy competition or friendship?
The two have always been pitted against each other in the industry. Ranbir confessed that he sees Ranveer as competition but his performances (Bajirao Mastani, Dil Dhadakne Do, Ram Leela) have always inspired him. Ranveer returned the compliment by praising Kapoor's performances as well.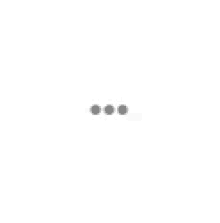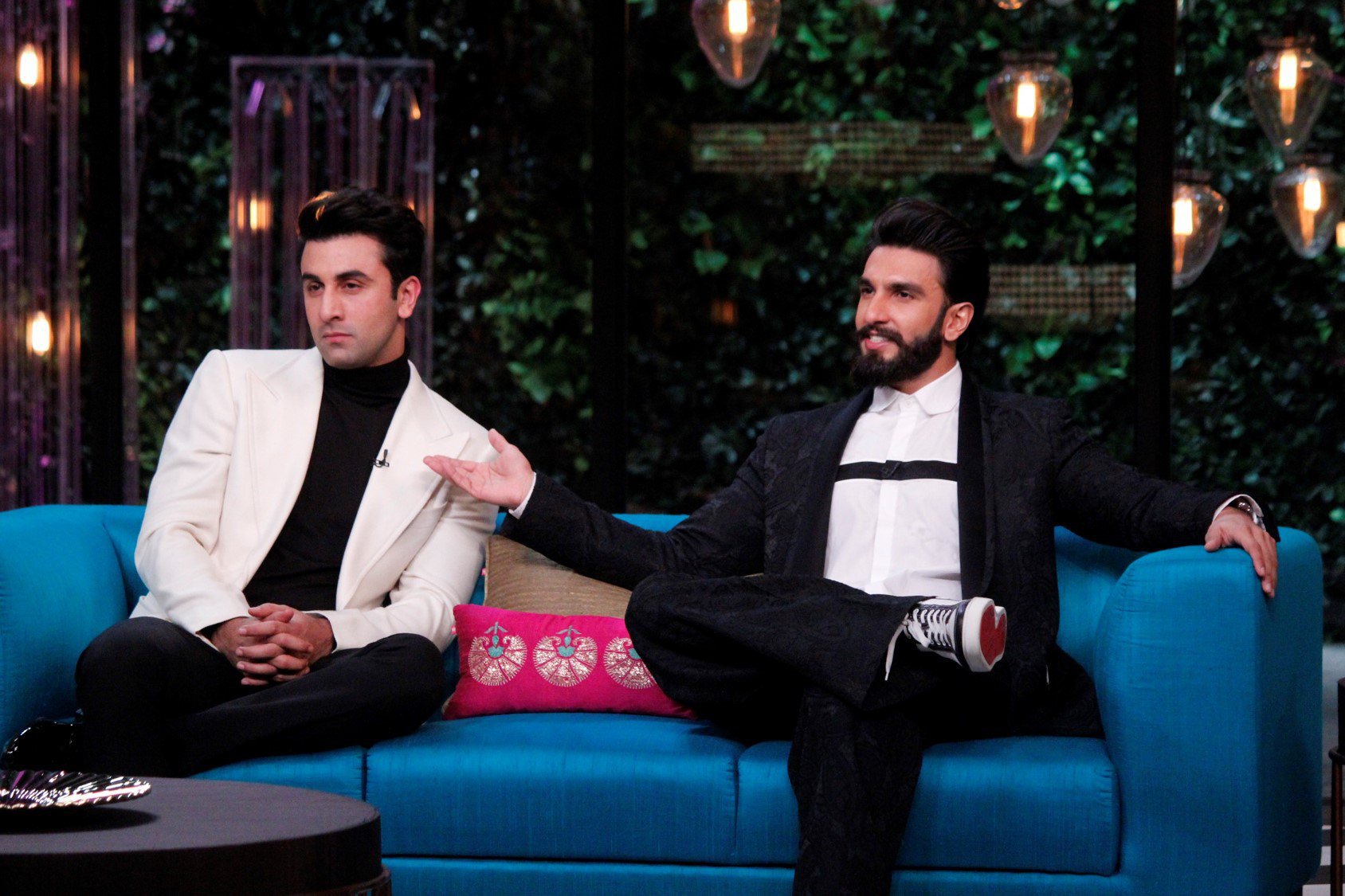 6. Ranveer claims he's the best boyfriend in the world. We agree!
Ranveer said he thinks he's the best boyfriend in the world. He thinks he is super romantic and not possessive at all. He even said, "I want nothing more than to finish a fulfilling day of work and go back home to my woman." 
And all we can do is awww.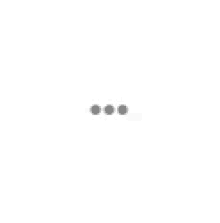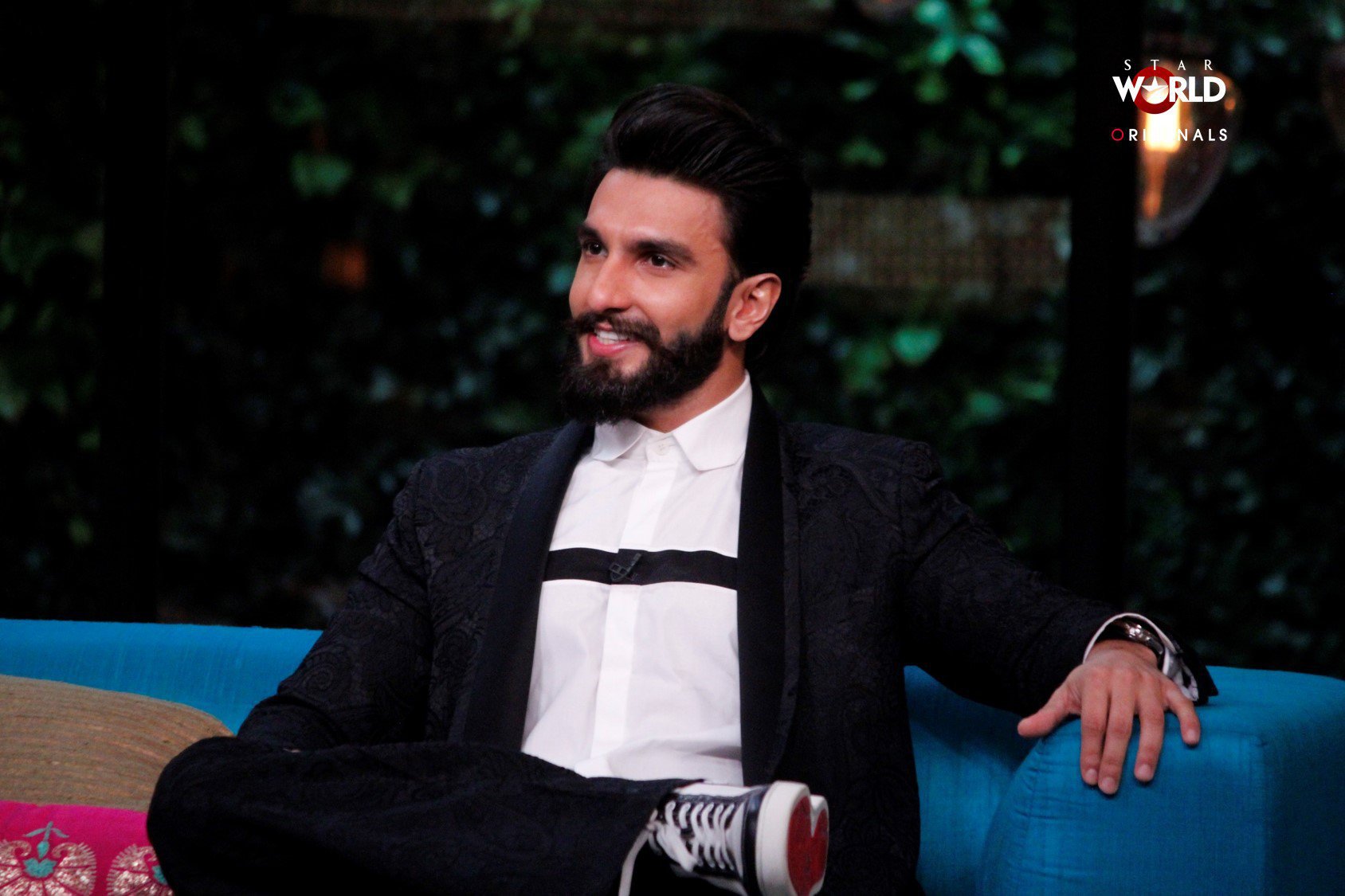 7. Girls, are you listening? Ranbir Kapoor is single!
Ranbir confessed that he's been single for quite some time now and misses the feeling of being deeply, madly in love. When asked by Karan, "What are the layers that run between sex and love?", Ranbir jumped in saying, "Clothes!" 
Well, can you argue with that?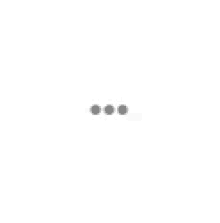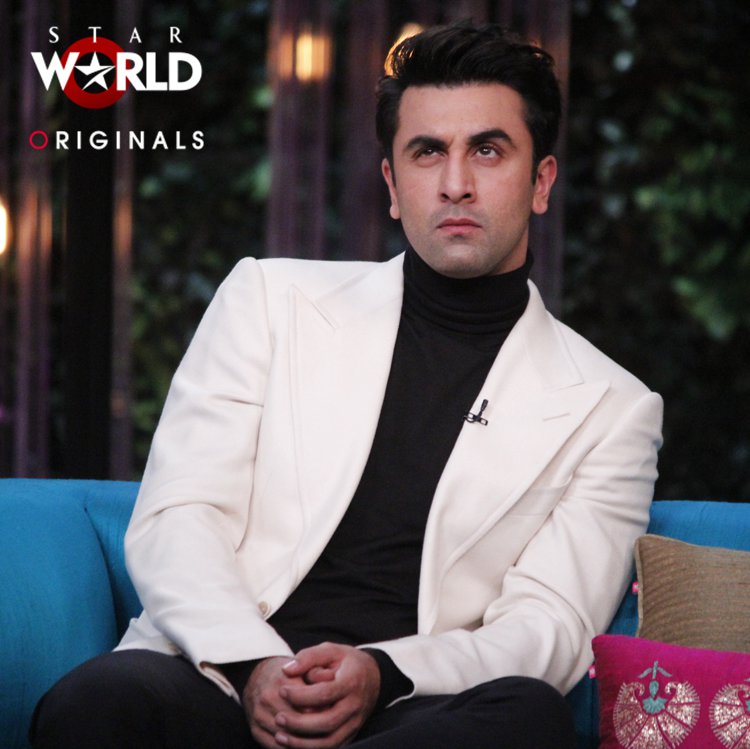 8. Karan & Sabah from Ae Dil Hai Muskhkil are the same person. Wait, what?
The two actors made it difficult for Karan to host the show because they wouldn't stop making fun of him. From calling him a 'Ken doll' to comparing him with Sabah (Aishwarya Rai's character in ADHM), the boys were a riot. Karan was a sport when he mouthed one of Sabah's dialogues & the boys just couldn't stop laughing. Ranveer said, "The truth is that's actually you, Sabah is you."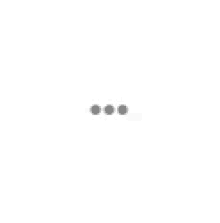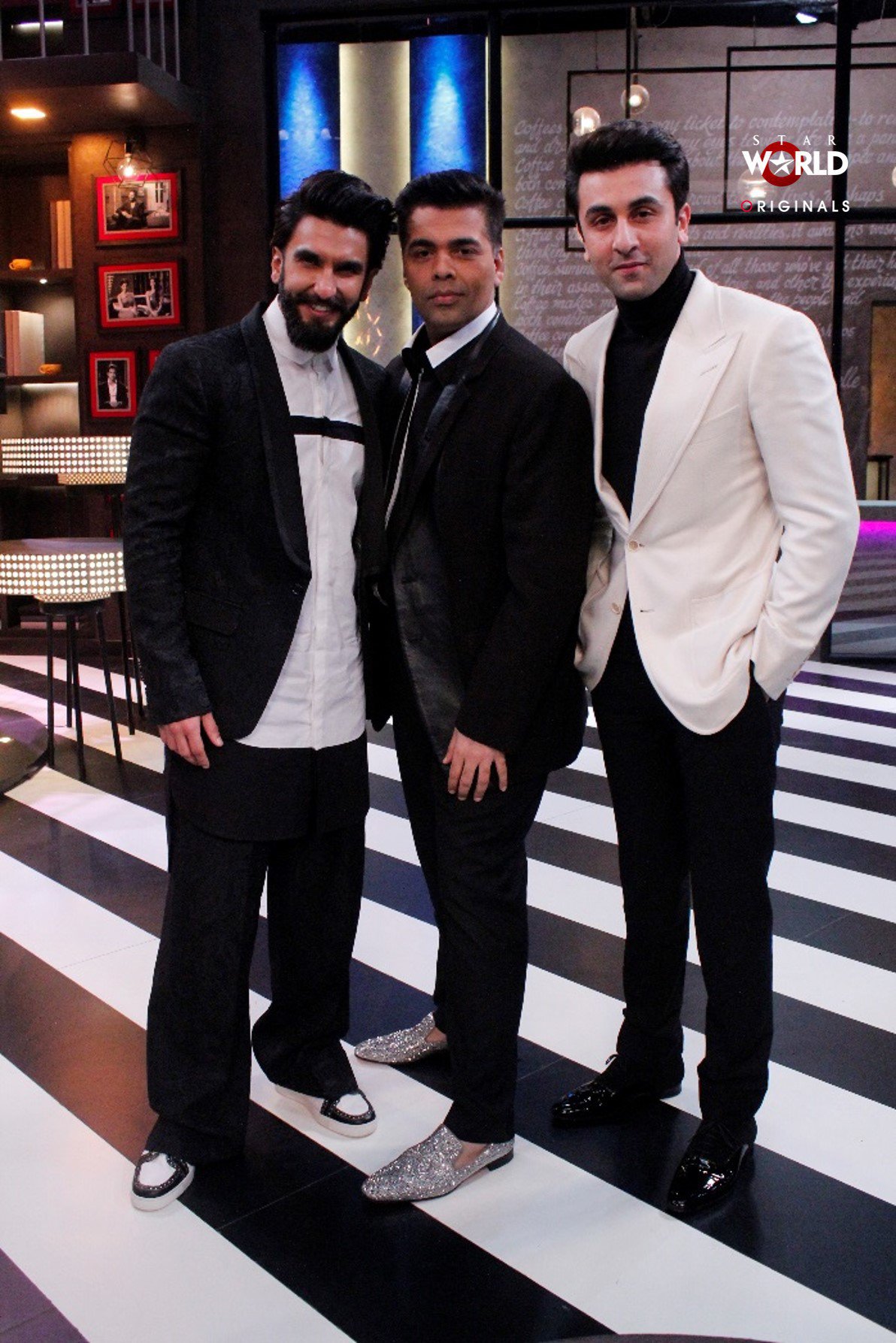 9. Better kisser? Ranveer or Ranbir?
And the judge was *drumroll* Arjun Kapoor. Not a fan of beards, AK declared Ranbir as the better kisser. But there was a vote for Ranveer as well from none other than KJo himself. He recounted his experience from the AIB Roast & said he could totally vouch for Ranveer's kissing talent.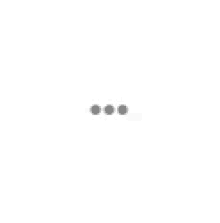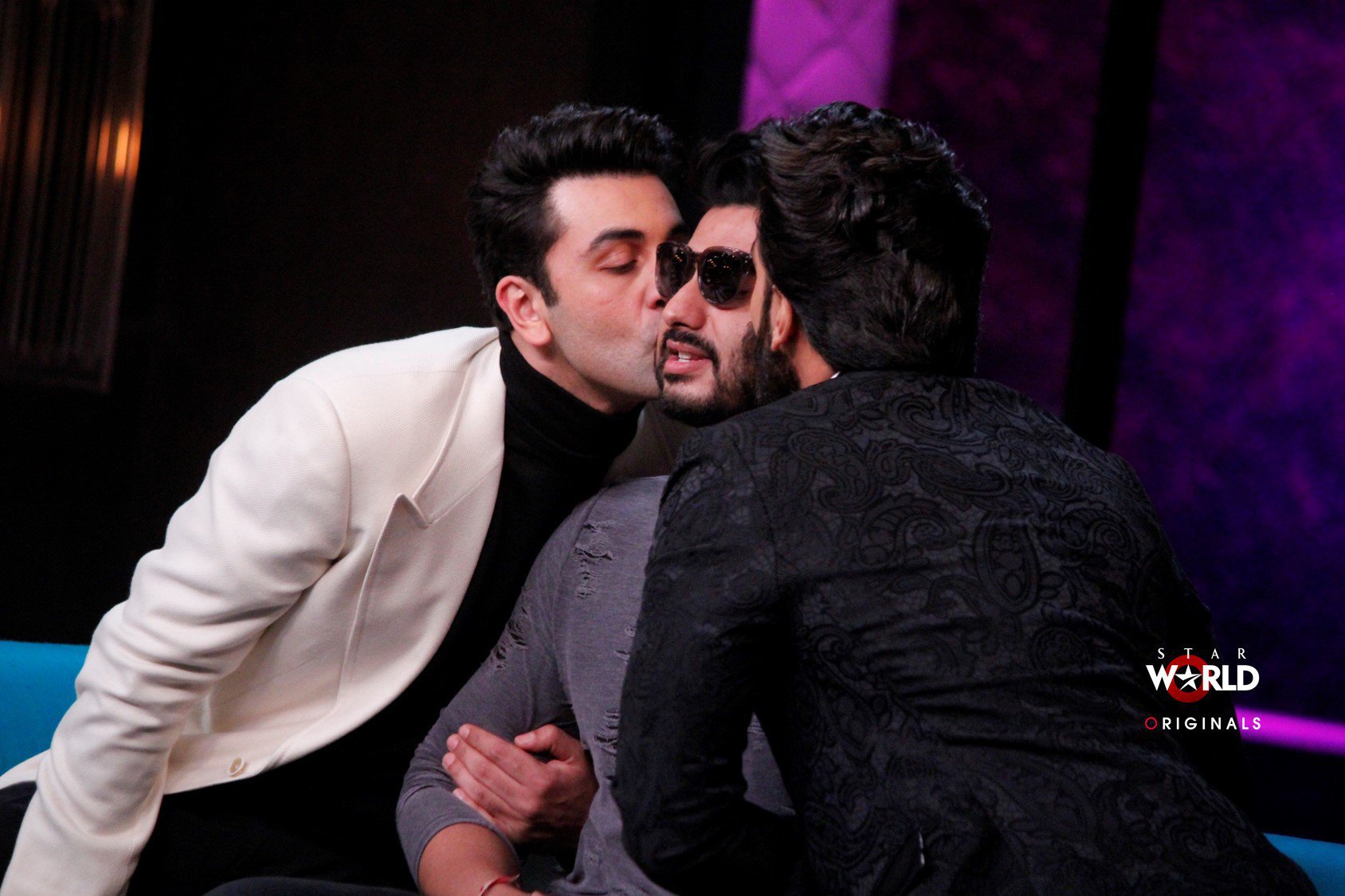 10. Sonam for Neerja or Alia for Udta Punjab?
Who between the two actresses deserves the Best Actress award this year? As a part of the Koffee Quiz, the boys were given the task of imitating the two actresses & they put on a hilarious show.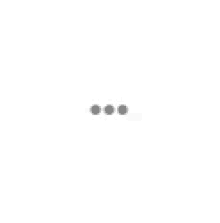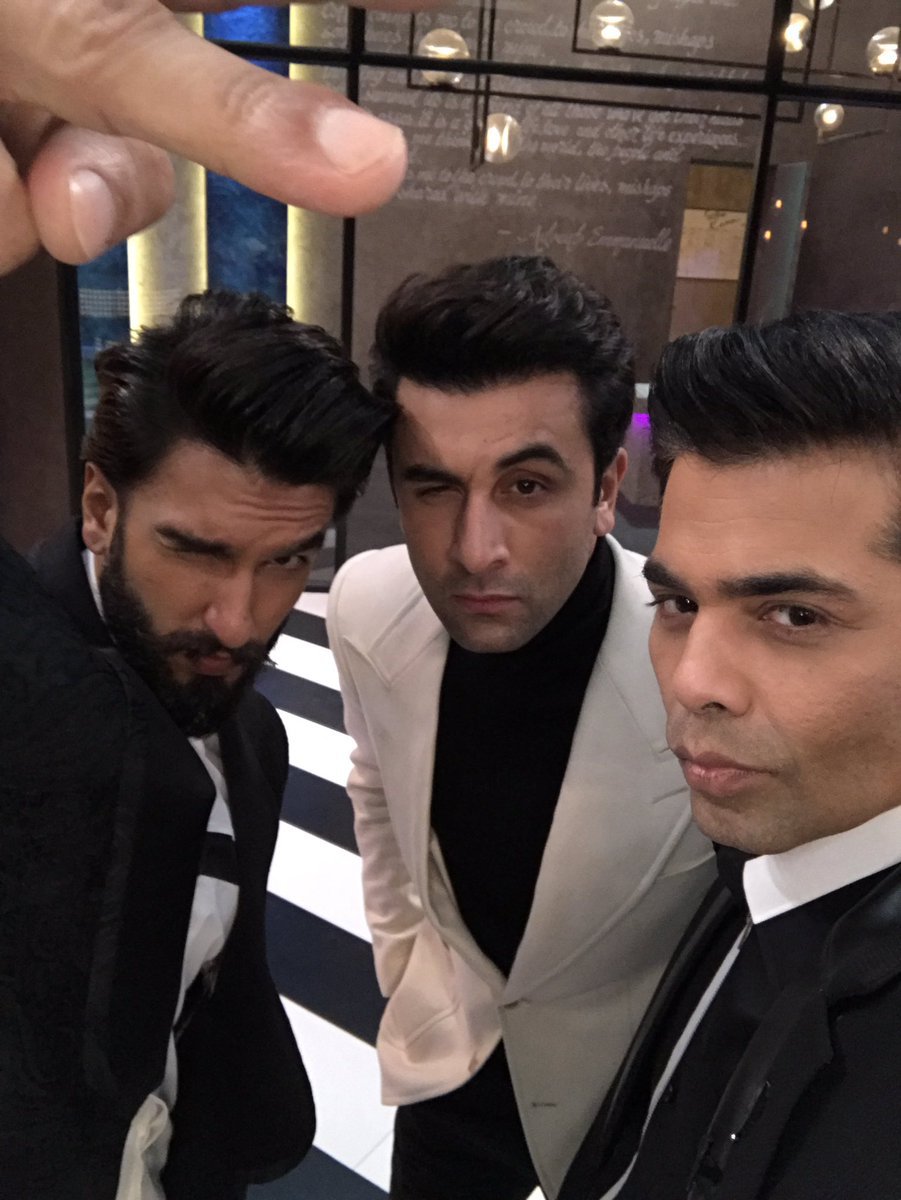 Two of the best actors of this generation spilling the beans on KWK, it can't get better than this!
Koffee with Karan Season 5 airs on Star World and Star World HD every Sunday at 9 PM.