Unable to handle rejection, a 26-year-old woman threw acid on the face of her boyfriend who had refused to marry her, reports India Today.
According to a Times of India report, Lidia Fisiba, who works as a nurse in a private hospital, carried the acid that was being used to wash toilets in a bottle and sprayed it on Jayakumar when he visited a temple in Vijaynagar on Monday evening.
Lidia had worn a helmet when she threw acid at the man and had even pasted a black paper on her scooter number plates to make a clean getaway, reports India Today.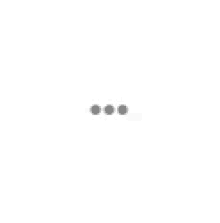 After she had thrown the acid at him, Jayakumar and his brother chased her. When they caught hold of her, they tried to remove her helmet, but she took out a scalpel and slashed Jayakumar's face. 
The Times of India report says that she managed to escape and was caught at a relative's house. 
The couple were allegedly in a relationship for 8 years and had parted ways. While Jayakumar avoided talking to her, Lidia was insistent that he marry her and no one else.
Jayakumar is being treated in KC General Hospital and has suffered burn injuries, but is out of danger. Lidia has been arrested and booked for wrongful restraint and attempt to murder.
(Feature image source: Reuters)