Remember the day when the Reliance Jio advertisement with Prime Minister Narendra Modi's face featured on the front pages of multiple newspapers across the country? It turns out that the Prime Minister's office (PMO) did not grant permission for it.
According to a written reply in Rajya Sabha, Minister of State for Information and Broadcasting Rajyavardhan Rathore said that while the government was aware about Reliance Industries Limited's telecom venture using Prime Minister's photo, "no permission was granted for it by the PMO."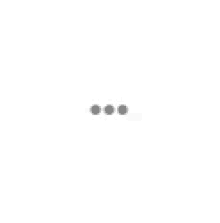 He added that the Directorate of Advertising and Visual Publicity (DAVP) is "the nodal agency in Government of India for release of advertisements in policies and programmes" of the central government in the media. 
DAVP is the only body that releases government advertisements and does not release ads of any private body, added Rathore.
The answer came in response to a question raised by Samajwadi Party's member Neeraj Shekhar who questioned whether the government was aware that Reliance Jio used PM's photo with their ad and whether it permitted the company to do so.
ScoopWhoop News columnist Swati Chaturvedi had pointed out at the time the advertisement was released that  you cannot use or reproduce the PM's image in any shape or form in any advertisement even for Government Of India schemes, unless you have the mandatory written permission and the matter/contents of the purported advertisement has been cleared for publication or telecast by the PMO and the Director General, Press Information Bureau.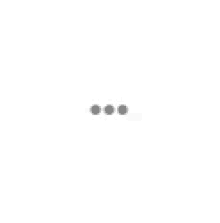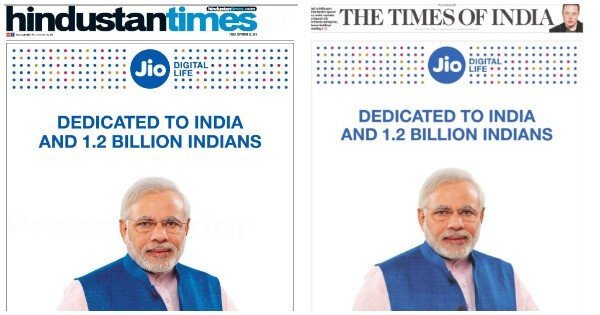 In her piece, she had also pointed out the dangers of a private firm using the Prime Minister's photo: Would it be kosher for a cement company to use the PM's image in the same way and claim it was supporting India's mission to improve infrastructure? What about a girls' school saying it was promoting Modi's initiative Beti Bacchao Beti Padhao.
With the government acknowledging that the Prime Minister's image was used without permission, it remains now to be seen what the penalty for it is.