After being trolled by Bhai lovers for taking a dig at Salman's acquittal in the infamous Black Buck case, actress Renuka Shahane has now opened up about the incident claiming the intention behind her Facebook post was to question the functioning of the judicial system in totality, and not point fingers at her co-star from the iconic Hum Aapke Hai Kaun.  
She vocalised her opinions and said that her post has been misunderstood. She told Bombay Times,
"I know Salman's fans are really hurt and I am being tagged as anti-Salman, but people are reacting without even reading the complete post or understanding what I am trying to say. I am not against Salman and neither is that post. I have always shared a very cordial relationship with him."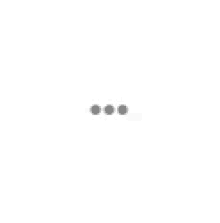 In an interview with Bombay Times, she clarifies her stand on the issue and puts forward her personal views on the case.
She questions the slow judicial process of the country.
"The questions in my post have been in my mind for long. It is about our judicial system. Cases itne lambe chalte hi kyon hain? Why isn't there a time frame within which cases should end? This case could have gone on for 25 years and for so many years, everyone involved has a mental pressure."
She also openly expressed how people try to suppress opposing opinions.
"What happens to the eyewitnesses? As a common person who pays taxes, I think I deserve the right to ask these questions. Anybody can be in this situation. Some people are advising me that I should not be questioning the judiciary, but someone has to ask these questions, and I am sure that I am not the only who has these questions. These questions do not just apply to just Salman's case, but to all cases that drag on for years. I fail to understand - why can't we have opinions? Every time someone speaks up to express something relevant, people say that it is just to gain publicity. Arre bhai, aisa kuch nahi hai. They are just questions."
She also stated that Salman should be treated equally in eyes of the law.
 "I had posted that Salman should not pay the price for being a celebrity. He should be tried in court like any other person and the law should be equal for all."
This was her initial Facebook post that caused an uproar among Salman's fans.
(Feature Image Source: Youtube)