Long before the Deadpool movie came along and gave us the funniest, most badass superhero to have ever walked the face of the cinematic world, the guy who played him in it was just living life - being as funny and badass as ever. Ryan Reynolds has pretty much owned Twitter for a while now, and we're suspecting you haven't had a helping of the @VancityReynolds brand of dark humour in a while.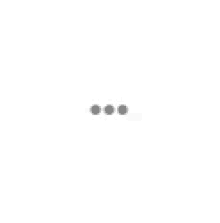 Here are 25 of his funniest tweets to absolutely blow your world. Go on, let his unapologetic, beautiful, sticky awesomeness drench you.
1. A lover of the arts, and of the weirds.
2. And he's got his priorities straight.
3. He reminds us all that fatherhood is just an absolute fucking joy regardless of how famous you are.
4. But just like our fathers, he sometimes runs into trouble with technology. Ugh Tinder, that damn puzzle!
5. The presidential election and all its fuss gets to us all sometimes.
6. His and our struggles sometimes truly are the same.
7. He graciously admits when he's wrong.
8. Not just an actor and an artist, he's also a children's writer.
9. Who makes sure he spends quality time with his little girl.
10. Reynolds stands up for public breast-feeding. Sort of.
11. And he's proud of his Olympic-grade adulthood skills.
12. Father of the year, people. 
13. Teaching his daughter important lessons early in life.
14. And he doesn't shy away from getting real with her.
15. A good father always celebrates his asshole child's big moments.
16. When asked, he seemed to have a fair idea about the hardest part of being a father.
17. And he had the best answer when someone asked him about when his daughter's old enough to understand his tweets.
18. And he's magnificently unapologetic about all of it. Try asking him if he thinks he sucked at parenting today.
19. Ryan ain't afraid of telling the world how he feels.
20. And admits when he's fallen prey to a misunderstanding.
21. Letting go is hard for every father.
22. Especially since his kid's doing all his swiping-right.
23. In case of a 'yo mama' joke, refer to Mr. Reynolds.
24. As a superhero himself, he's got some solid tips for the super world.
25. And he's basically just an all-round badass.
I don't want to overreact, but if you're on Twitter and you don't follow Ryan Reynolds, you're missing out big time and you hate fun and you're an absolute fucking nipple that's going to rot in hell. Probably. Just saying.