The Supreme Court on Monday extended till August 3 the parole granted to Sahara chief Subrata Roy on humantarian grounds following the death of his mother, with a strict condition that he will have to deposit the balance of Rs 300 crore, out of the Rs 500 crore promised by him. 
"Anyway you have to deposit balance Rs 300 crore. Either you pay or go back to jail," a bench headed by Chief Justice T S Thakur said while reminding him of the May 11 order when he was given a breather for two months to enable him deposit Rs 200 crore with market regulator Securities and Exchange Board of India (SEBI). 
Senior advocate Kapil Sibal, appearing for Roy, was seeking time till the year end for depositing Rs 300 crore but the bench, which also comprised Justices A R Dave and A K Sikri, said "we have already given you a long rope".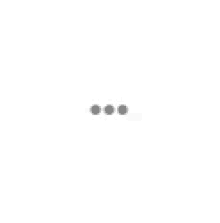 It also drew his attention to the history of the case which led to the incarceration of Sahara chief from March 4, 2014 to May 6, 2016. While Sibal was citing difficulties in selling and alienating the properties, the bench said "why don't we appoint a receiver and entrust him all properties". 
Besides extension of Roy's parole, Sahara Group also got other much-needed relief with the apex court lifting its embargo of permitting it to sell only 19 properties which included mortgaging the 600 acre Aamby Valley in Mumbai and three overseas hotels -- Grosvenor House Hotel in London, the New York Plaza and Dream New York hotels. 
The bench allowed the group to go ahead with sale and alienation of their other properties to raise an amount of Rs 5,000 crore as a bank guarantee they have to deposit in addition to Rs 5,000 crore to get bail for Roy. It also allowed the group to sell the properties at 90 per cent of the circle rate.
(Feature image source: Twitter)