New Delhi: The petitioners against the ban on entry of women inside the sanctum sanctorum of Haji Ali Dargah in Mumbai have welcomed the Supreme Court's Monday direction to allow women inside the shrine. 
"It's not only a legal win but a moral victory. The court's order has upheld the fundamental rights of a woman guaranteed under the constitution," Zakia Soman, one of the petitioners in the case, told ScoopWhoop News. 
Terming the SC order a "small and encouraging success", Soman - a vocal voice concerning issues of Muslim women in India - however, said the "long fight for equality and justice of Muslim women in India is far from over." 
On Monday, a bench comprising Chief Justice T. S. Thakur and Justices D Y Chandrachud and L Nageswara Rao ruled against the ban on entry of women inside the centuries-old Muslim shrine located on the islet of Mumbai coast. The court also gave a time of four weeks to the Dargah's Trust to make required infrastructural arrangements to facilitate entry of women inside the sanctum sanctorum.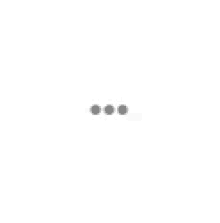 "SC's order is a positive development and it's implications are not only for Muslim women but the entire society. Problems concerning gender discrimination and justice are not only restricted to Muslim women but of other faiths also. The SC direction will also help them to speak up for themselves," Soman, who's also a co-founder of Bharatiya Muslim Mahila Andolan (BMMM), said.
Her colleague and co-petitioner in the case, Noorjehan Safia Niaz claimed that they are interested in the way this new rule is implemented too. 
"We will go to Dargah and see how they've implemented it," Niaz said. 
While the Monday's direction was not unanticipated, the two activists say they are gearing up for a "tough battle" over the abolition of Triple Talaq.
Besides launching a campaign against the polygamy and Triple Talaq, the BMMM is also part of a petition filed before the Supreme Court for the abolition of the controversial practice which allows a husband to divorce his wife by uttering 'I divorce you' thrice.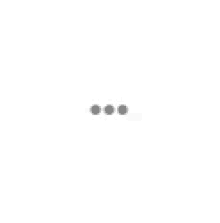 "The fight over Triple Talaq is being politicized by different political parties. Patriarchal attitude of Muslim religious groups has allowed them create an atmosphere of fear among the community. The reality is that Triple Talaq and Uniform Civil Code are unconnected and totally different," Soman added. 
On the other hand, Niaz rues the "politics" over Triple Talaq might stall their first-of-its-kind effort to end gender discrimination among Muslim women. 
"We just want equal rights and justice. The people who have never worked for the community's development and empowerment are raising hue and cry over Uniform Civil Code. They must understand that equality is not only guaranteed by the constitution but by the Quran itself," Niaz said.
Feature image source: PTI/File Photo