"I have had the privilege and honour of representing my nation for 24 years and I continue to bat for India off the field. The welfare of sportspersons and encouraging them to give their best is very dear to me."
This was what Sachin Tendulkar had told Indian Olympic Association when he was asked to be one of the Olympic Goodwill Ambassadors for India. And with 50 days to go Rio Olympics, he has officially kick-started his campaign for India's medal hopes at Rio Olympics.
With a video on his Facebook page, titled '#AgainstAllOdds', Tendulkar introduces one of India's two female wrestlers who have made the cut to Rio Olympics -- the 21-year old Vinesh Phogat.
Vinesh, cousin of India's entrant in 2012 London Games Geeta Phogat, and Sakshi Malik created history last month by clinching their Rio berths with medals in the last possible qualification event.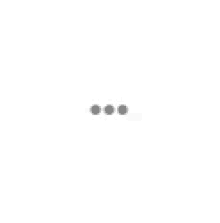 Sachin talks about what he learned from being a sportsman for so long and what it means to play for the country. Vinesh then goes on to recount her journey to Rio, talking about how 'jealousy' over seeing the reception her cousin Geeta received, spurred her on.
Watch the full video here:
Vinesh Phogat thanked Tendulkar for the appreciation as well.
Just like Sachin says at the end of the video, "Chalo, ab Rio mein thirangaa leharayein!"
(Featured image: Facebook)