Remember that episode of Koffee With Karan where Sanjay Dutt made an appearance with his daughter? Trishala Dutt is Sanjay's daughter from his first wife Richa Sharma. While most of us remember her as a chubby little girl, Trishala is all grown up now and is a successful entrepreneur based out of New York.
Here's what you missed in the meantime.
She shares a close relationship with her father and fondly calls him 'her lion'.
On the day of Sanjay's release from jail, she posted a photo on Instagram expressing her excitement.
Daddy's little princess, indeed!
You know what I mean, right?
She is the founder of DreamTresses Hair Extensions and is also known for her lifestyle and beauty blogs.
She documented her weight loss journey on her blog that gained her a lot of admirers online.
Isn't she gorgeous?
Recently, she was all in the news after she gave a befitting reply to her stalker on Instagram.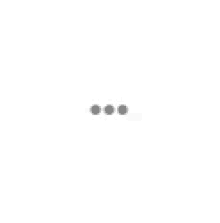 She is young. 
She is independent. 
And she is absolutely stunning.
*sigh*
More power to you, young lady.
All images sourced from Trishala Dutt's Instagram.