Remember Satnam Singh Bhamara? 
In June 2015, the ridiculously tall 22-year-old from a tiny village in Punjab became the first ever Indian to be drafted by the NBA. Dallas Mavericks had picked the Indian star after his stint in the IMG Academy in Florida, USA.
While he is yet to feature in the NBA, the man already has a plan for life after basketball. And it's the biggest stage for professional wrestling of them all -- WWE!
Speaking to the Indian Express, Satnam's manager Sunny Gill had this to say:
"They (WWE) were very interested in him and invited him to check out their facility. They made him an offer, but we did not accept. Right now he's pursuing his NBA dream and basketball is the main focus. It's a good Plan B to have, once basketball ends for him. We told them that right now basketball is the focus, but that he can make a few appearances for them during the off-season. When it does not interfere with basketball."
Satnam, who's life story recently featured in Netflix as a original documentary, has been playing for the Mavericks' development league team, Texas Legends.
Satnam had posted on his Instagram account last week when he touched down in Orlando, saying "big things are coming in 2017."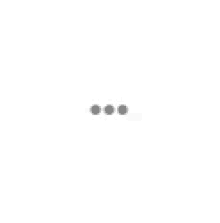 While NBA is just slowly gaining steam in India, WWE has long had a major following in the country. The pro-wrestling stars record promos in Hindi and there have been main events organised in India as well. 
Their biggest connection with the Indian remains seven-footer Dilip Singh Rana, who was a smash-hit in the WWE as the Great Khali. There have also been reports that Sushil Kumar, two time Olympic medallist, is in talks to join the glamorous world of pro-wrestling.
Will we see Satnam make the leap too? 
Featured image: WWE India / Twitter