Serena Williams pushed sentiments aside in an emotion-charged 6-4 6-4 defeat of sister Venus to win the Australian Open on Saturday and a record 23rd grand slam title in the professional era.
Tortured by nerves in a tense family affair, Serena had to produce some of her best tennis to overcome Venus who won the crowd at Rod Laver Arena by scrapping hard to the end.
The American's seventh title at Melbourne Park was won with an aggressive charge to the net and a desperate defensive backhand from Venus that floated into the tramlines.
Williams slumped to the ground, with hands in the air and eyes wide with joyous disbelief, before congratulating her sister for inspiring her run in Melbourne.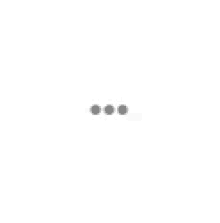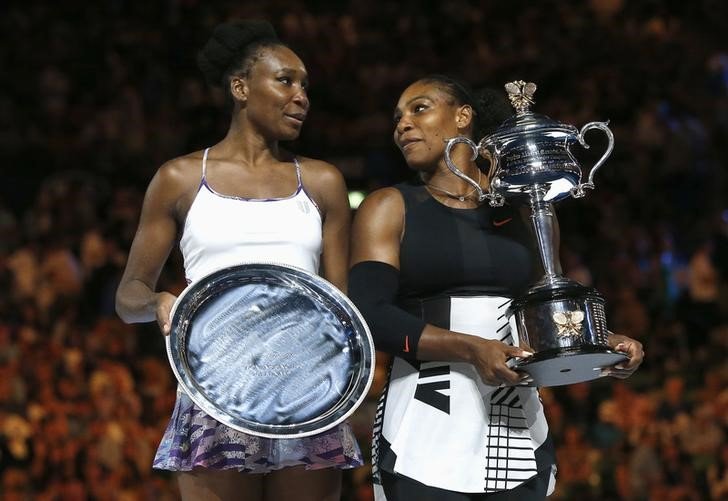 "She's an amazing person, there's no way I would be at 23 without her," the second seed Serena said, cradling the Daphne Akhurst Memorial Cup at the trophy ceremony.
"There's no way I would have anything without her.
"She's the only reason the Williams sisters exist, so thank you for inspiring me to be the best that I can be."
The win moved her past Steffi Graf on the list of all-time slam winners and she now sits just one shy of Margaret Court's long-standing record of 24.
The victory also wrested back the world number one ranking from Angelique Kerber who swiped it away during her winning run to the U.S. Open championship.
Kerber, like a number before her, may yet be remembered as another caretaker for the ranking before its return to its rightful owner.
Venus was oldest finalist in Melbourne in the professional era and won huge admiration for her unlikely run to the final.
"Serena Williams, that's my little sister, guys," she said beaming.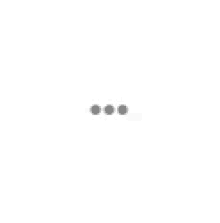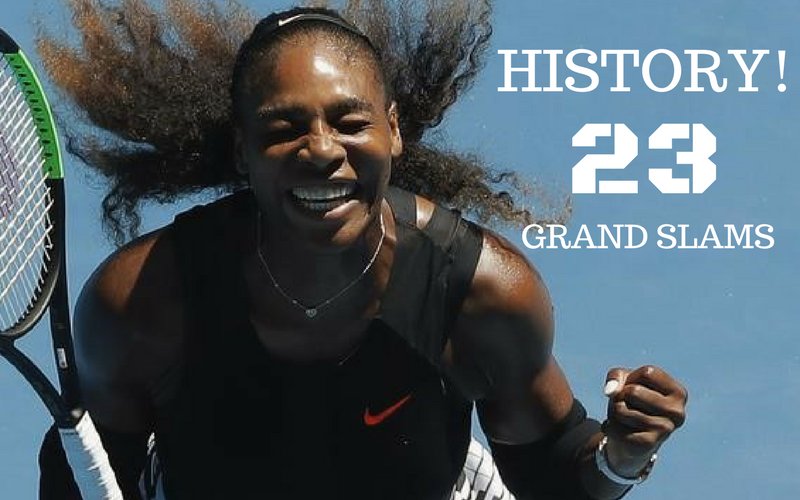 "Congratulations Serena on number 23, I've been right there with you, some of them I've lost with you.
"Your win has always been my win, you know that.
"I'm enormously proud of you, you mean the world to me."
At 35, an age at which most former champions have enjoyed life after tennis for several years, Serena's powers appear undiminished and she will now train her sights on Margaret Court's all-time record of 24 major titles.
Rightly or wrongly, many will feel Serena's top ranking in history is already assured, with Court's haul split between the amateur and professional eras and the American's silverware amassed despite numerous physical setbacks.
Feature image source: Reuters