Indian spinners roared back to form to leave England reeling at 103 for 5 in their first innings as the hosts strengthened their position in the second Test in Vishakapatnam on Friday.
The spinners showed what they can do on a pitch offering help and were led Ravichandran Ashwin, who picked up the key wickets of Joe Root (53) and Ben Duckett (5) after scoring a crucial half century earlier in the day.
Here are the three best moments from what was an engrossing day of Test cricket in Vizag:
Cook's Stump Disfigured
Here's a batsman who is in sublime form. A batsman who holds the record for most number of centuries by a visiting batsman in India -- he has scored 1888 runs against India, 1019 of them scored on Indian wickets. A batsman who just went past Sir Don Bradman's 29 centuries with a crucial hundred in the second innings in Rajkot.
And what does Mohammed Shami do to him? Breaks his off stump in half.
In what will go down as one of the deliveries of this series, Shami breached Cook's usually resolute defence with a ball that seamed back into the left hander from a good length and hitting bang in the middle of the off stump so hard that it broke into two. And as magnificent as the delivery was, the beauty of the dismissal was how he set Cook up. After a series of ball that kept angling away from the batsman, he brought one back into him -- and the gap between the pad and bat was wide enough to drive a bike through.
It is a dream dismissal for any fast bowler and when it's the opposition captain, it is all the more special. And the jubilation was evident on Kohli's face.
Saha's Dhoni Moment
It was a bizarre passage of play, capped by a bizarre dismissal. After Cook's dismissal, for some inexplicable reason, Virat Kohli took the pedal off the gas. He did not go after England despite Ravichandran Ashwin and Ravindra Jadeja getting good purchase from the wicket. For large parts, there was just one slip and a short-leg for the two right handers -- the field was spread out with three men on the leg-side boundary, and fielders placed on the edge of the inner circle. Joe Root and Haseeb Hameed were put under no significant pressure.
#Kohli should be aggressive as captain. need a more attacking field . Only 1 slip & a long on makes no sense . Had Dhoni kept this field ??

— ThatCricketGuy (@MikkhailVaswani) November 18, 2016
And then, out of nowhere, came a moment of genius from Wriddhiman Saha. Hameed was sent back by Root, the youngster slipped but still seemed would make it back to the crease on time. Saha, sensing the throw from the deep was not going to make it to him on time, rushed forward, collected the ball well ahead of the stumps and back-flicked for a direct hit. 
A moment that had Mahendra Singh Dhoni all over it.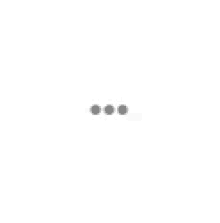 And after what looked like a solid start for England, that triggered a mini-collapse. Even as Kohli was getting stick from the commentators on air and fans on Twitter for his tactics, India's grip on the Test tightened. 
Test cricket, eh?
Jayant Yadav's Impressive Debut
There were eyebrows raised when Amit Mishra was dropped for debutant Jayant Yadav after just one Test into the series. Sourav Ganguly said Mishra was being made a scapegoat. 
But Yadav went on to enjoy a memorable first day in the middle in India colours. First, he played a crucial hand in preventing a batting collapse, alongside Ashwin, with a 64-run partnership for the 8th wicket. That stand was the difference between a complete lower order collapse and a good first innings total as India went from 317 for 4 to 455 all out. Yadav looked solid in defence against both spin and pace and his reaction to throwing his wicket away at the end -- he was livid with himself for playing a hoick -- showed he is not just a lower order batsman, but a player who will put a price on his wicket.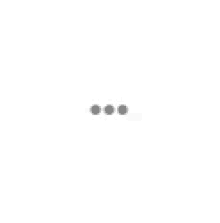 On the field, he played his part in Hameed's run out and celebrated it like his first Test wicket when Saha flicked it on to the stumps. He then came in to bowl at a time when India were beginning to tighten the screws and he tightened it a bit more -- finishing with figures of 7-3-11-1. 
His action was something of a sight to behold -- a classical off-spinner in the mould of Greame Swann. An easy run-up to the crease, a jump on his toes and a release that made Ravi Shastri go wow -- "that grip is like holding a door knob," he remarked. That high delivery point got him a lot of purchase from the pitch and he proved a handful for the English. His first Test wicket came eventually, with the help of DRS, as Moeen Ali was beaten in flight.
The murmurs over his selection will surely have died down, if not completely gone by the end of this Test.