Shashank Manohar on Tuesday stepped down as BCCI president barely seven months after being appointed for a second term in place of the late Jagmohan Dalmiya and is all set to take over as first independent chairman of ICC.
Manohar leaves at a time when the board is being directed to comply with the Supreme Court-appointed Justice Lodha panel's reform recommendations.
In a letter addressed to Thakur, Manohar said, "I hereby tender my resignation with immediate effect from the post of President of Board of Control for Cricket in India. I also resign with immediate effect as the representative of BCCI on the International Cricket Council, as also the Asian Cricket Council on which I was nominated by the General Body of BCCI.
I thank all my colleagues and the staff for their support and cooperation during my tenure. I wish all of you all the very best in taking the cause of Cricket to greater heights."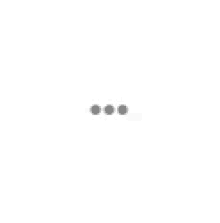 According to reliable sources, BCCI secretary Anurag Thakur is being tipped to take over the hot seat. IPL chairman Rajeev Shukla is also in the running along with Maharashtra CA president and business magnet Ajay Shirke.
As per BCCI rules, a Special General Meeting (SGM) has to be convened within 15 days, apprising the members of the current situation. It is the prerogative of secretary Thakur to call such a meeting.
As per norms, Manohar has also resigned from ICC chairman's post as he was a BCCI representative at the apex body and resignation in country's board effectively means that he does not stay as ICC's chairman. His tenure was supposed to end in June, 2016, after which he was set to take over as the first independant chairman of ICC.
The 58-year-old Manohar will not be a representative of any country's cricket board as per the changes recommended by ICC board and will need two independant members of the ICC Board to recommend his name.
According to BCCI sources, Manohar was waiting for the Supreme Court's final verdict but since it will only come out after the apex court opens post summer vacation, the Vidarbha lawyer possibly did not want to wait.
A top BCCI administrator told PTI: "We all had an idea that Shashank will be quitting BCCI post. But let's not get into a debate as to whether he has dumped a sinking ship or not. Whether it has been prudent on his part to quit when BCCI is going through tough times is a matter of conjecture."
Many BCCI members are of the opinion that they expected Manohar to anchor the clean-up process till his tenure ends in 2017 September, but his sudden change of heart to go for safer confines of ICC in Dubai has left everyone in the lurch.
(Feature image source: PTI)