In 1983, Meenakshi left her home in Bengaluru saying she wanted to pursue her dreams, and it was the last time her family ever saw her. But 33-years-later and despite never having heard from her all the time, her five sisters still believe that she could return home someday. 
Which is why, when their hopes were renewed, her five sisters decided to put out an advertisement in a Mumbai newspaper despite it being three decades since they last heard from her. 
It caught the eye of a Twitter user who posted the image of the advertisement online.
ScoopWhoop News spoke with the woman's nephew, Guruprasad who explained why Meenakshi's family had put out the advertisement.
How did she go missing?
In her twenties, Meena, as her family fondly called her, had an intense passion for acting. She would often leave home to work in movies and theatre, and had featured in a Kannada film titled Alukku. Disturbed by her passion, her family took her for counseling in a hospital, but she ran away from there too.
One day in November 1983, Meenakshi told her family she was leaving home in the hope of pursuing a full-time career in movies. 
''All these people thought she is a young girl and this whole movie business is sort of a temporary thing. They thought she will come back on her own as she always did, but this time, she didn't,'' Guruprasad said.
What did they do to try and find her?
In the 1980s there were no means through which the family could establish any sort of contact with her. Without an address or telephone number to contact her on, all Meenakshi's family could do was file a police complaint and start looking for her on their own.
Initially, the family lodged a couple of missing person complaints with the Bengaluru police. Her sisters also looked for her in and around Bengaluru, and even inquired among people who had worked with her. 
''The eldest sister, who is a teacher, actually searched a lot for Meena in the beginning, but in vain'', Guruprasad said. 
So what happened after that?
Her nephew said that the family continued to look for her for many years, but all the sisters eventually got busy with their lives, with marriage and kids. 
''Since the sisters were from a financially weak background, there wasn't much they could do, he said.''
As a result the search slowly petered out but the memories remained.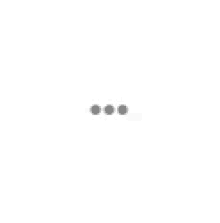 ''Recently, someone in the neighbourhood came up to us and said he saw someone resembling Meena in Mumbai'', Guruprasad said.
This prompted the family to immediately file a missing person's complaint at the local police station again and put out a missing person's advertisement in the newspaper. 
It was the first time the family had ever put out such an advertisement and they hoped they'd gain from the newspaper's reach in Mumbai.
No response yet
''We are hoping to get some clue about her through this ad. What if she is married and her children recognise her in this picture or someone else who knows about it could tell us something about her'', Guruprasad said.
If the advertisement doesn't fetch any results, the family is keen to put up another advertisement in the hope of finding her. 
''We were thinking to give another ad in newspapers of Mumbai and other big cities, because she could be anywhere in India'', he says.
''My mother is very optimistic that she will return. For the past one year, call it intuition or whatever, Meena aunty keeps appearing in my mother's dreams'', Guruprasad said.