In the Union budget presented in March this year, the government had promised the moon. It had announced creating 20 world-class universities across India – 10 government-owned and 10 private.
Just how would the government pull it off, one wondered? Well, looks like it was a rather easy task. Just call the university world-class and it's done!
Call it the age-old Indian jugaad at work or the Modi government's highly misplaced idea of what a world-class university really is, but it has proposed that the upcoming private universities can call themselves 'world-class' even if no one else in the world says so.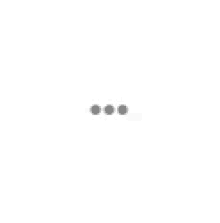 Basically, the proposal says that the universities that are currently in planning stage can give a presentation to a government committee, and if it is approved, they'll be allowed the use the coveted tag, reports The Telegraph. The presentation should talk about the institute's academic and research architecture.
While the universities will be able to call themselves world-class, it's not clear if they can add the tag officially to their name.
Commenting on how bizarre the idea is, Andre Beteille, chancellor of Ashoka University, told The Telegraph, "Obsession with calling (an institute) world-class shows our inferiority complex. The best American universities never call themselves world-class universities. We should try to excel and do the best within the means available to us."'
What an idea! Truly world-class.