Just when it looked like we were over the 'Dear' controversy involving Union HRD Minister Smriti Irani on Twitter, she has come out with a lengthy, verbose, and frankly, slightly confusing rant on her Facebook page about the whole issue. 
The minister took to Facebook after her tweet-war with Bihar's Education Minister, Ashoke Choudhary, and got herself trolled on social media with many calling it an overreaction.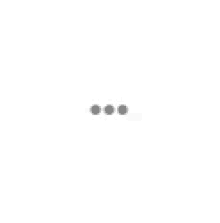 But not one to back down, Irani has refused to 'Zip it', as she writes in this emphatic, and slightly biographical message to all her critics and supporters. 
So what has she written about? 
On growing up and being a woman : 
Growing up in a middle class environment.. many girls who would walk to school / college and back home every day, go to the bazaar..would often be told if accosted by a boy or a bunch of them, don't look up and keep walking straight. Don't respond or retort no matter how humiliated you feel. But there would be those rebellious kinds (yours truly included), who would question why? Why not respond? Why zip it? The standard answer such a question begets is "It is not worth it. Nuksaan tumhara hoga , ladke ka kuch nahi bigadega".
On her political career: 
And then politics happens. Not when you are a fading star, not when you are unemployed but when you are at the peak of your success. You are given the hard battles to fight, you accept (Chandini Chowk & Amethi were no cakewalk my friends). You work from the grassroots up.. yet some "intellectual" says "anpad" the minute you are given the opportunity to serve as HRD Minister.   
On sexism and more: 
And suddenly the rules change. You, the creature who on every podium exalts the right of women to speak their mind is told don't speak your mind.. Ignore public attempts to humiliate you through sexual innuendos "kyunki nuksaan tumhara hoga unka kuch nahi bigadega"
On being a working woman : 
Ask any working woman, what do you do when your colleague does not finish their assignment on time brushes off your attempt at ensuring accountability.. the successful women always tell you that they continue to crack the whip. For there will come a time when the colleague says "Fine! I'll get the work done
Some friendly feminist advice
So to those girls walking with their heads down, look up and speak up; those women cracking the whip in their offices and asking their counterparts to finish the work assigned in the time frame prescribed, lead on. 
On how to deal with trolls and critics: 
..next time you blog – remember the sagely advice given when you joined politics, till you don't have your own coterie of journalists, don't expect support to come pouring in through editorials "kyunki nuksaan tumhara hoga unka kuch nahi bigdega"
And then she launches in to a meticulous list of her political achievements till date, in order. And signs off as 'Aunty National'. 
You can read the Minister's full post here: