SpiceJet's tryst with animals continues after yet another Chennai-bound SpiceJet plane from Ahmedabad, with 189 passengers and crew onboard, had to abort take off on Sunday after some monkeys were spotted on the runway.
The Boeing B737-800 aircraft, operating as flight no SG-501, had started taxiing at around 6.40 AM when alert air traffic controllers sighted monkeys on the live runway, sources said.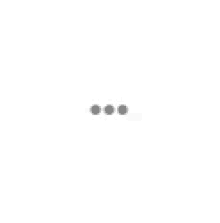 They immediately informed the pilot of the plane and asked him to abort take off.
As the aircraft was taxiing at a low speed, the pilot rejected the take-off, they said. 
Animal incursions not a new thing:
This is not the first time an animal related incident has taken place on an airport runway in India. According to a report in Times of India, twenty airports in India, including those in Varanasi, Kolkata, Srinagar, Patna, Bhubaneshwar, Ranchi etc are identified as vulnerable to animal incursions due to being in or close to areas with dense animal populations. 
Animals usually break into the airport runways through gaps or breaches in airport boundaries/fences. 
In January this year, the Directorate General of Civil Aviation (DGCA) had audited these 20 airports and asked the Airport Authority of India to augment the safety precautions to protect the safety of passengers. 
Just last year, a SpiceJet carrier had skidded off the runway in order to bypass a herd f wild boars on the airstrip. 
Yet another spiceJet Boeing aircraft was heavily damaged a couple of years back after it hit a buffalo on the runway, killing the animal.  
Several other such incidents have taken place over the years. 
(With inputs from PTI)
Feature Image Source: Reuters