'Art Of Living' founder Sri Sri Ravishankar has stirred a hornet's nest and sent the social media in a frenzy with his comments on Malala Yousafzai.
Sri Sri has questioned the credentials of the Nobel Committee for giving a peace prize to Malala, who was just 17 when she won the honour and was called a "champion of peace" in 2014.
Talking to reporters in Maharahstra, he said: Iss ladki ne kuch bhi nahin kiya (This girl did nothing to deserve this) and Is award ka kuch value hi nai hai (This award has no value).
Watch the video here:
But Twitter users have revived an old tweet of his where he is congratulating Malala for the honour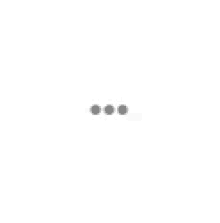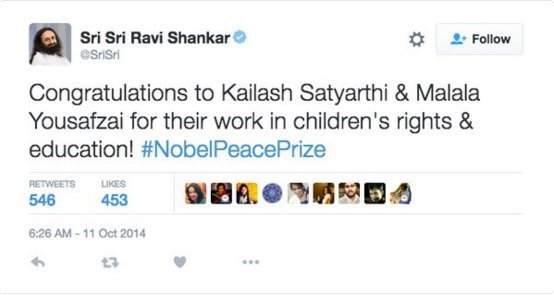 Err...Why did he congratulate Malala so spiritedly then? Did he think highly of the award then, but now doesn't?
Well, Twitter is guessing why...