Despite all the trouble brewing, the BCCI offered a massive raise to contracted players - doubling their retention and match fees. 32 players were grouped in three categories - Grade A, B, and C. But there was one popular name left out of the list - all-rounder Suresh Raina.
Raina had a Grade B contract last year (a similar one would rake him Rs 1 crore if he'd made the latest list) but he hasn't even been considered good enough to get a Grade C contract.
But how did this happen?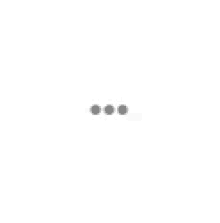 Mid-Day spoke with one of his former Uttar Pradesh Ranji team coaches and he had an interesting explanation.
"His priorities have changed after he became a family man. I have noticed that he has not been concentrating on his game. He has become a reluctant cricketer. He just played three Ranji matches for UP this season and didn't turn out for Mushtaq Ali and Vijay Hazare tournaments."
For context, Raina got married in 2015 to Priyanka Chaudhari and since then, he has played only eight ODIs, 21 T20Is and one Test. Despite being named captain of the UP side in the Vijay Hazare Trophy, he did not participate in it (even Dhoni played for Jharkhand in the tournament). Then he was not picked in the Deodhar Trophy teams as well.
"With so many youngsters on the horizon, his chances of a comeback into Indian Test or ODI teams are bleak. He can still eye the T20s, but it will depend a lot on his IPL form where he will lead Gujarat Lions again," the coach added.
There is some good hope for Raina though. The BCCI will re-assess the list after 30 September 2017 and if Raina manages to have a cracking IPL, he can be back in the reckoning.
But Raina has gone from Grade A to Grade B to no contract in three years and it's a remarkable drop in fortunes.
Feature image source: IPL