The Indian Navy on Sunday swung into action to help a sick Indian on board a merchant vessel in a Yemeni port after a tweet by one of his relatives to External Affairs Minister Sushma Swaraj.
Tulika Singh tweeted to Swaraj saying that her cousin, an electrical officer on board an India registered ship was not well and at a Yemeni port.
@SushmaSwaraj @MEAIndia Electrical Offcr Devendra Singh on Nu Shi Nalini ship/Elektrans Shipping,is now near port of hodeidah.Pls help

— Tulika Singh (@singhtulips) September 17, 2016
Swaraj tweeted the matter tagging Defence Minister Manohar Parrikar and the Indian Navy.
Tulika - Pl ask if an Indian Navy Ship is close by. I will ask them to help. https://t.co/FJtVzbFvRn

— Sushma Swaraj (@SushmaSwaraj) September 18, 2016
Indian national Devendra Singh on board Nu Shi Nalini @manoharparrikar @indiannavy @SpokespersonMoD @singhtulips @prakashkamble /1

— Sushma Swaraj (@SushmaSwaraj) September 18, 2016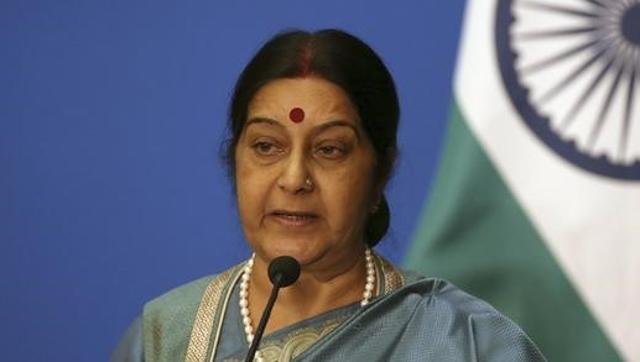 The Navy promptly got in touch with Singh seeking details over Twitter.
"Matter taken up thru DG Shipping with shipping company. Officers condition has improved & all assistance being provided by company," it tweeted tagging Swaraj too.
It added that the company doctor was in touch with ship over satellite and that DG Shipping was also monitoring the situation.
Navy sources said the individual has been taken off duty by the private company and would be evacuated on Monday.
(Feature image source: AFP)