The Trinamool Congress believes there's been an 'assassination attempt' on current CM Mamata Banerjee. And they held up Parliament today over it. 
Here's what happened: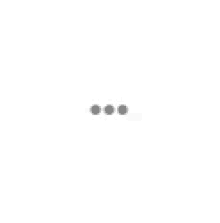 The incident
According to reports, Banerjee was travelling from Patna to Kolkata on an IndiGo flight on Wednesday night when her aircraft allegedly ran short on fuel. The aircraft, however, hovered over the airport for almost 30 mins, before being cleared for landing.
According to a report in Indian Express, the plane had allegedly informed the Airport Traffic Control (ATC) repeatedly of its low fuel status but was still not allowed to land for almost 30 minutes. This, according to the Trinamool Congress, greatly endangered everyone on board, including the CM and TMC VP Mukul Roy, and also the 170 others onboard.
The CM was returning from a rally in Patna against demonetization, a move she has been against since its announcement.
An assassination attempt?
On Thursday, TMC members raised the issue in Parliament. 
"The plane was about to crash... we want to bring to notice that life of Mamata Banerjee is in danger," TMC's Sudip Bandyopadhyay said, reported NDTV 
The party has demanded a probe to find out if there was any conspiracy against the West Bengal Chief Minister. 
What IndiGo had to say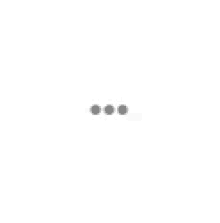 Reacting to allegations, IndiGo said the plane was delayed due to congestion before making a normal landing yesterday and had adequate fuel. 
In a detailed statement, IndiGo said the flight 6E 342 with 174 passengers onboard made a "normal landing" at Kolkata airport and that its captain did not declare a fuel priority or an emergency, though there was some misunderstanding between the Air Traffic Controller and the pilot.
"The flight was kept on hold for landing due to air traffic congestion at Kolkata. "
"The pilot operating 6E 342 had advised the ATC that he has eight minutes of extra holding fuel over Kolkata (destination) before commencing diversion to the planned alternative. "
However, this information was misunderstood by the Air Traffic Controller who assumed that the aircraft had only eight minutes of total fuel left," it said. 
According to IndiGo, the misinterpretation of information by ATC controller, led the ATC to instruct fire engines and ambulances to be stationed at the airport. 
"We would like to clarify –- IndiGo captain at no stage declared a fuel priority or an emergency. Subsequently, the airplane made a normal landing at Kolkata airport at 8.40 PM (delayed by an hour due to congestion)."
"The fuel on arrival was more than the minimum diversion fuel. There has been no violation or breech of any regulatory requirement in the above mentioned scenario," it said. 
Inquiry ordered 
The government today informed Parliament that aviation regulator DGCA has ordered an inquiry into as many as three flights, including the one carrying Banerjee, reporting low fuel at the same time. 
(Inputs from PTI)
Feature Image Source: PTI