Bangladeshi writer and human rights activist Taslima Nasreen on Monday batted for Uniform Civil Code, saying that the measure was "urgently" needed to empower people with their rights.
In an impromptu session at the Jaipur Literature Festival here, the author who has been living in exile since 1994 after facing the ire of fundamentalists, said the Islamic society needed to be more tolerant towards criticism to make progress.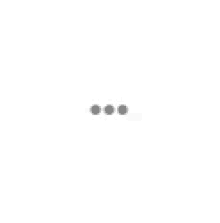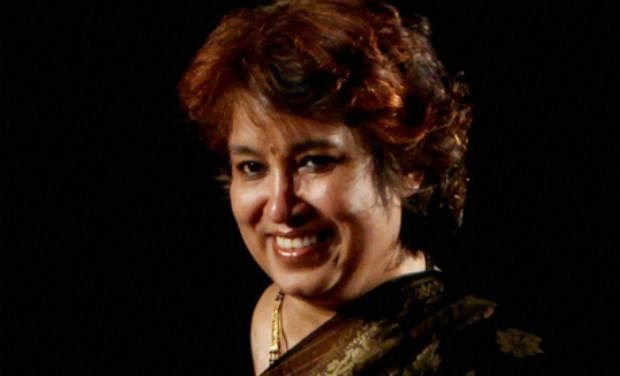 "It is necessary for Islamic society to be tolerant and accept criticism without which they cannot progress. Uniform Civil Code is urgently required for empowering people with human rights," she said.
The writer, who was in conversation with Salil Tripathi, a former board member of English PEN, slammed religious fanatics saying she did not believe in terms like "nationalism" or "religious fundamentalism".
"I dont believe in nationalism, religious fundamentalism. I believe in one world. I believe in rights, freedom, humanism and rationalism. Until Islam accepts criticism, no Islamic country can be considered secular. Whenever I criticise, people want to kill me."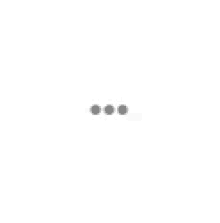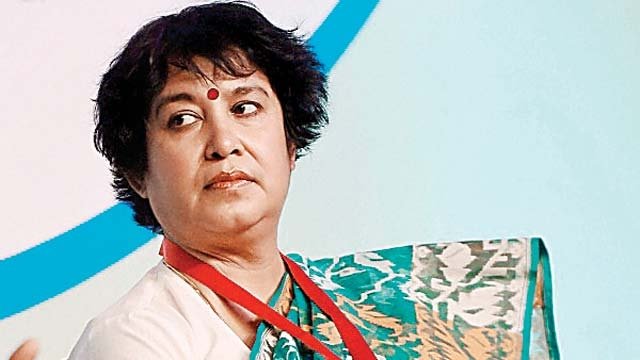 Citing the treatment meted out to her by the West Bengal government, that issued a fatwa against her in 2007, she questioned why secular writers were forced to leave the country or murdered.
"Why are secular writers being forced to leave the country or murdered, while religious fanatics are sheltered. I was attacked in Kolkata. Fatwa was issued against me," she said.
"Secularism doesnt mean to save and shelter such people just to cash in on Muslim votes. Hindu and Muslim fanatics have equally attacked me, but they were never punished," she said.
Noting that "true secularism" was not being practised, she said both the right to believe in a religion and not to believe in one must be respected by the state.
"People do not practice true secularism. Everyone has a right to believe in their religion and I respect it. The problem is that the state and the society respect the right to believe in a religion, but not the right to not believe in one. The state must not be religious. All laws must be based on equality and justice," she said.
She also said that all religions were "against women" and only education can help mitigate the "rising intolerance".
"Be it any religion, they are always against women. I believe in absolute freedom of expression. To curb rising intolerance in society and atrocities on women, education can play a major role.
"When I talk about women rights, I criticise religions that do not have equal rights for women. Hindu women in Bangladesh do not get the freedom they have in India. What kind of democracy is it?" she said.