Instead of participating in what would have been the biggest match in the club's history, players of the Chapecoense football team, many of the chief staff, and 20 Brazilian journalists were killed when their chartered plane slammed into a mountainside short of the airport late on Monday.
But their senior goalkeeper Nivaldo did not make the trip. 
The reason? He stayed back because he wanted to make his 300th appearance in front of home fans when the team returned. 
Little did he know his team would not return.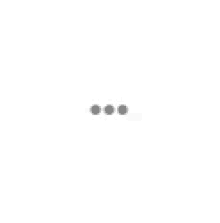 And in light of the disaster that has left the football world stunned, Nivaldo confirmed, in tears, that he will not play his 300th game after all. He announced his retirement 24 hours after the plane crash.
"I was supposed to go on the trip but ended up staying," Nivaldo is quoted as telling Globoesporte. "Everything has a reason in life. I didn't travel to Palmeiras because it would make my farewell game to play here against Atlético-MG, when I would complete 300 games for the club."
Fans of Brazil's Chapecoense football club crammed into the home stadium late Wednesday for tearful prayers around the empty pitch.
The stadium in Chapeco, southern Brazil, was a solid wall of green as fans and mourners dressed in the team shirt stood shoulder to shoulder.
They gathered at exactly the hour their team, which just a few years ago was in Brazil's gritty lower leagues, should have been kicking off in Medellin, Colombia against Atletico Nacional for the first leg of the Copa Sudamericana finals.
With AFP inputs