Four years, six months, 21 days. 
That's how long it has been since Roger Federer won at Wimbledon in 2012. 17 Grand Slams elapsed since his 17th title. The back-to-back defeats to Novak Djokovic at Wimbledon in 2014 & 2015. The disappointing performance against the same man at the US Open in 2015. The heartbreaking five-set defeat to Milos Raonic in Wimbledon last year, when he was playing some vintage tennis. It was a case of so-near-yet-so-far, over and over again.
The pressure of #18 has been weighing on Federer, and more so his supporters, in the past. He has insisted otherwise. Every time he lost a major final or semi-final, he remained insistent that he is still playing because he loves the sport. But, as fans, it hurt to see him come close and fall short so many times. 
On Sunday, with a win against his arch-rival Rafa Nadal, the Kryptonite to Federer's Superman, the wait ended.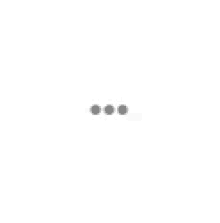 Oddly enough, this was perhaps the first time for his fans where a loss would not have mattered. When Federer said, "I would have been fine with losing to you tonight Rafa, because honestly the comeback has been great as it is," he was talking on behalf of a vast majority of his fans too. Another defeat to Nadal would have been painful but no one in their right mind could have begrudged the 15th title for the Spaniard for his performance on the night.
I kept telling myself that #18 may never happen, but as long as Federer kept producing magic on the tennis court, going deep in Grand Slams, it was fine. It was better to see Federer play and lose, than not play at all. 
The announcement that he was going to end his 2016 early was a bombshell. The fall at the center court against Raonic where he twisted his knee, became a metaphor too easy to ignore. For the first time since he started playing, Federer wouldn't be playing for six long months. Half a year without watching Federer was unimaginable. It was unprecedented. 
That was when the tennis world started wondering if we would ever see the Swiss Maestro back at the biggest stage competing, let alone win a Slam.
Ever since he picked up a racket in Perth to mark his comeback, however, there was a sense of renewed vigour. And not just in Federer's approach, but his fans as well. An open practice session in Perth before the Hopman Cup attracted a massive crowd -- thousands gathered to see a man hitting a few shots, jogging about in the court. 
His stint at the Hopman Cup saw him play a fake bongo on the big screen that went viral. Then, in Melbourne, there were the on-court chats with Jim Courier where he was joking around like these were interviews during an exhibition match. 
This was a rejuvenated Federer. Bustling with energy, playing with a freedom that was a delight to watch.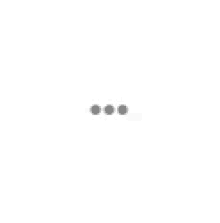 As he has not failed to mention during his amazing fortnight in Australia, he was just happy to be back playing. Anything else that came along with the comeback was just a bonus. In his own words, he had nothing to lose and was just letting the balls fly off his racket.
And what a sight it was. Forget being a Federer fan, it was such a wonderful sight to see him paint pretty pictures on a tennis court yet again. The 90-minute demolition of 10th seed Tomas Berdych was incredible. The five-setters against Kei Nishikori and Stan Wawrinka showed that at even at 35 he could go toe-to-toe with the best in the business, even if it was a slug fest. He celebrated those wins like he was a youngster trying to make a name for himself in the circuit, not someone who has 17 titles to his name.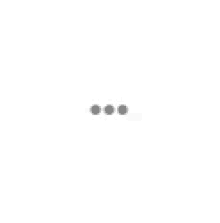 Then came the big night -- the final everyone dreamed of, the final tennis fans craved for, the final that no one saw coming two weeks back. Against Nadal, Federer produced arguably the most memorable performance of his career to earn an extraordinary win. It was not the best tennis he has played in his career, but it was arguably the most special. Not many have gone a break down to Nadal in the fifth set of a match and came back to win it.
For three hours and 38 minutes on Sunday, Federer and Nadal brought the world to a standstill. They rolled back the years. They hit winners that were out of this world. They frustrated their fans with errors that showed they were mortals after all. In the end, it was cruel that one of them had to be called a runner-up.
Taking their bromance up a notch, Federer said after the match:
"Rafa definitely has been very particular in my career. I think he made me a better player. Him and a couple more players have done the most to do that to me because the way his game stacks up with me, it's a tricky one. I've said that openly. It remains for me the ultimate challenge to play against him. So it's definitely very special."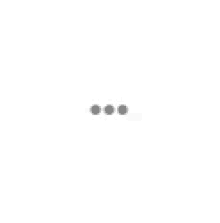 And that's what makes No. 18 even more special for Federer and his fans. Not because 18 is a special number, by any means. Honestly, this does not change Federer's legacy. This doesn't have to restart the "greatest of all time" debates. Just like Sachin Tendulkar's 100th 100, this was a manufactured milestone. 
Federer himself rubbished the importance of the number 18.
"For me it's all about the comeback, about an epic match with Rafa again. Doing it here in Australia... that I can still do it at my age after not having won a slam for almost five years. That's what I see. The last problem is the slam count. Honestly, it doesn't matter."
But, coming back to the sport after six months, at the age of 35, as the 17th seed, against his nemesis, playing some of the best tennis he has played in his career, and winning a Grand Slam title as an "underdog" -- that's what makes Australian Open 2017 one of Federer's greatest ever achievements.
I'm a sports writer. I'm a journalist; trained to be unbiased. But today, I'm a fan. I'm just a fan, in awe of the man who has scripted a night beyond my wildest dreams, telling him I am grateful for his existence. For his elegance. For his perseverance.
It was worth the wait, Roger.