The top BCCI job, often called the most powerful position in cricket because of India's financial muscle in the sport, now belongs to a man very familiar in the Indian cricketing circles. A man younger than Sachin Tendulkar and Rahul Dravid. A man who has been around the cricket administration for so long that when you realise he is just 41, it is quite incredible.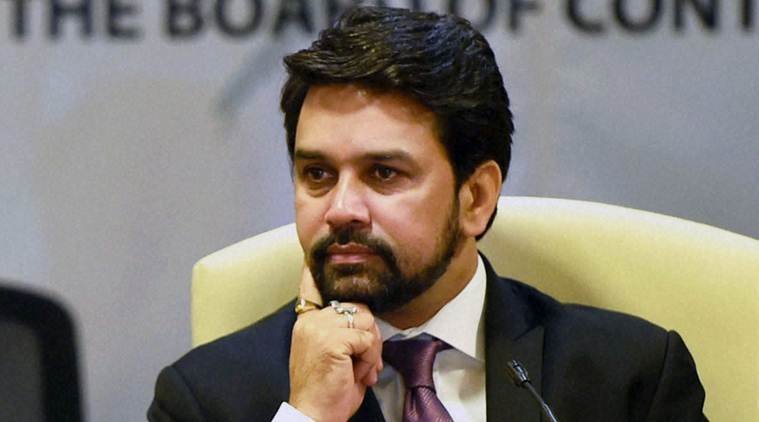 Anurag Singh Thakur, who was unanimously chosen as the President of BCCI on Sunday, takes over the post that has been vacant since Shashank Manohar resigned this month to take over as chairman of the International Cricket Council.
The BCCI elected one of its youngest ever presidents -- 2nd youngest of all time, in fact -- in a meeting in Mumbai where the Bharatiya Janata Party MP was the lone candidate for the post.
So where has this man come from? What is the story behind his meteoric rise? And what does he intend to do for Indian cricket in his tenure as the most powerful man in world cricket?
Out and out politician:
Thakur, son of two-time former Himachal Pradesh Chief Minister Prem Kumar Dhumal, is a career-politician and will bring in his distinct operational style not exactly similar to his immediate predecessors N Srinivasan and Shashank Manohar.
He is a three-time Lok Sabha MP from Himachal Pradesh's Hamirpur district and is a prominent figure in the BJP Youth Wing.
So it's just another politician running cricket then? Well, not quite!
His long-term association with BCCI:
Thakur has been associated with cricket administration across various platforms for over 15 years and considering he's only 41, it's fair to say he's grown up as an administrator all his adult life. He became president of HPCA in 2000 when he was just 25, becoming the youngest person to head a state cricket association. He has been attending BCCI meetings for close to a decade now. His first real position of power came in 2011 when he became joint secretary, and then in 2014 he got elected as the Secretary of the BCCI.
He shot to prominence in 2014, especially because he was seen by many as the first person to challenge the then-President N. Srinivasan and his standing in the boar . It was the first sign of any opposition to Srinivasan's style of functioning, ESPNCricinfo reported back then.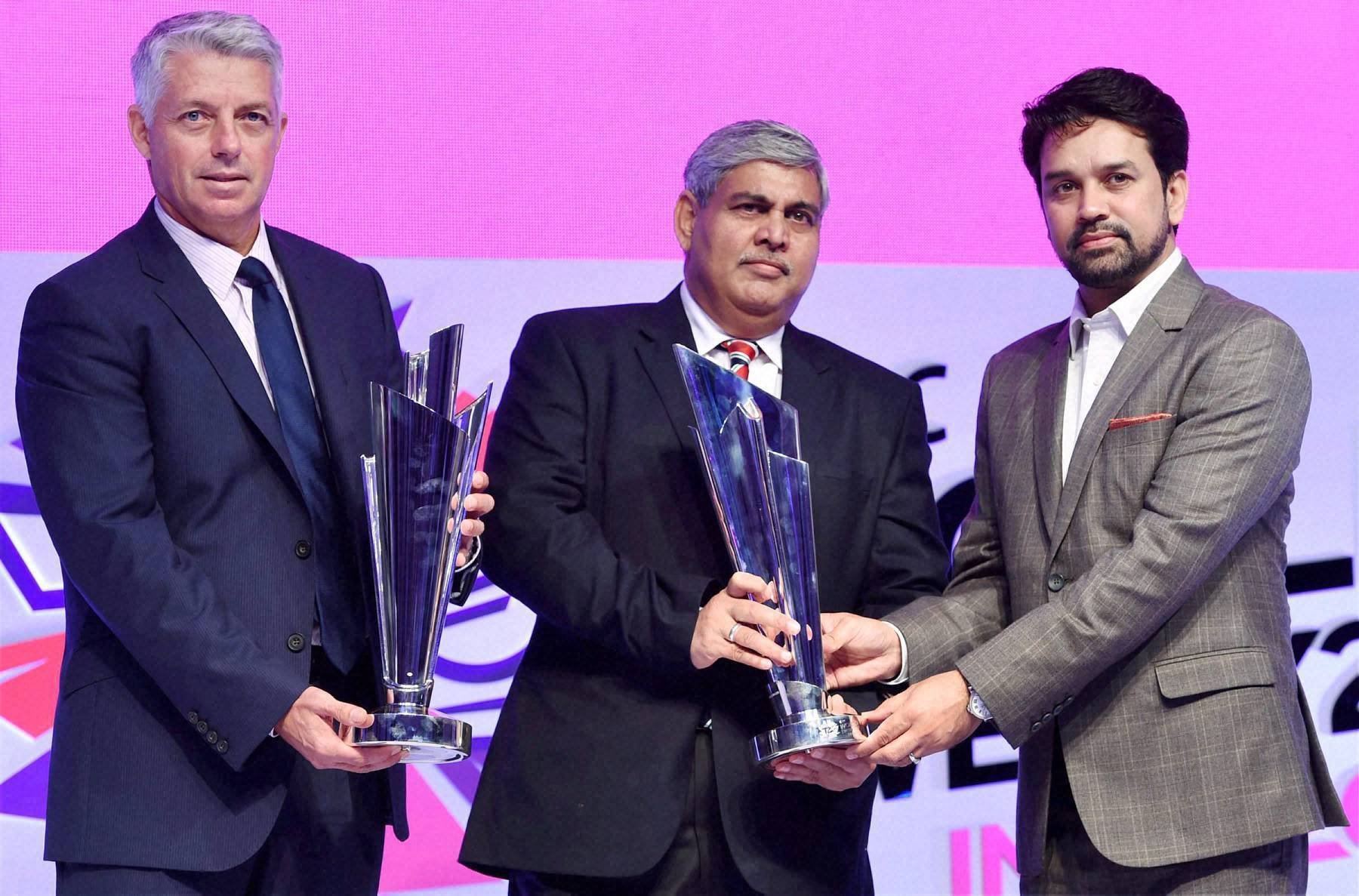 His brief but VERY interesting career as a cricketer:
His cricket journey began at the age of 14 as a young player and soon he led the Punjab U-16 team that won the all-India Vijay Merchant Trophy. Later, he was the member of the Punjab U-19 team and led North Zone U-19 team. Both the teams went on to win the All-India Championship.
But the most interesting aspect is that Thakur has played a solitary Ranji Trophy match for Himachal Pradesh. He made a grand total of ZERO runs, facing seven balls and picked up two wickets in a match that Himachal lost quite convincingly.
And grapevine has it that Thakur, as President of HPCA, picked himself for the match so as to fulfill the BCCI criterion for becoming a selector at the state level!
His biggest legacy - Dharamsala Stadium: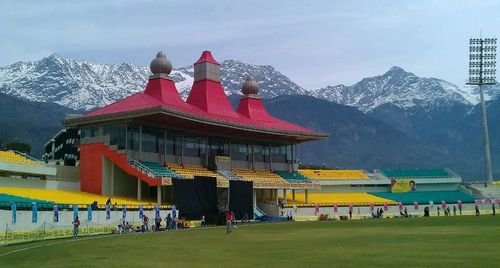 Widely recognised as the best stadium in the country -- aesthetically and in terms of facilities -- Thakur's biggest contribution to Indian cricket till date has to be the HPCA Stadium in Dharamsala.
The breathtaking snow-covered mountains in the background, the lush green outfield and state-of-the-art facilities have made fans out of many a cricketer, as it was evident during the World T20. He is also credited with building grass-roots facilities in the state.
What he brings to the table:
Being one of the younger officials in the BCCI top brass, he shares a good rapport with the national team's past and present cricketers. In fact, many feel that he is a players' man as he ensured as a secretary that door is not shut on any senior players who are performing.
The likes of Yuvraj Singh, Harbhajan Singh, Ashish Nehra, all made comebacks into national fold after he took over as the secretary and became the convener of the senior selection committee.
What has Anurag Thakur promised: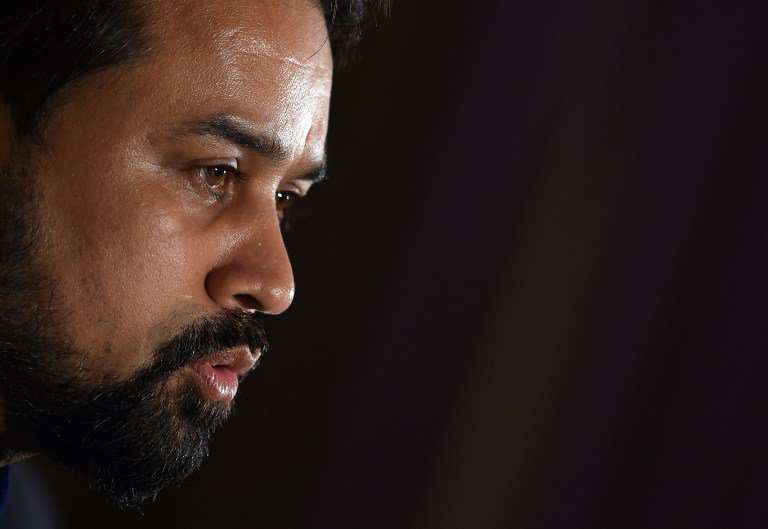 BCCI plans to undertake a 'Green Initiative'. We plan to have Solar Panels for rain-water harvesting and treatment of sewage water in the newly built stadiums. This is in light of the drought controversy during the ongoing IPL season

An amount of Rs 5 crore corpus has been created for the next year to help the visually challenged as well deaf and dumb cricketers.

State associations have been told to be more active on social networking sites like Facebook, twitter and also have websites with updated information to engage with the fans.

Develop a 'Coaching App', targeting smart phone users as there are thousands of cricket academies across length and breadth of India which do not have access to state of the art coaching facilities.

Irrespective of how he performs, he will clearly be the most tech-savvy President the BCCI has had! Especially considering Shashank Manohar hated mobile phones, reportedly.
And what of the Lodha Panel recommendations?
Asserting that BCCI will not shy away from the recommendations, Thakur spoke of the need to understand that certain clauses, like doing away with commercials, will not work in the interest of the game. He said:
"Where there is a challenge, there is an opportunity, it all depends on one's perspective. I see an opportunity that this is the time to deliver. We are not running away from Lodha committee recommendations but we are in favour of using recommendations which are practical. We have already done reforms much before Lodha Committee recommendations."
Bottom-line:
"He is the face of the next generation," a BCCI official is quoted as saying by ESPNCricinfo. "For the last 20 years BCCI has had presidents who have come from the old school of administration."
It will certainly not be a 'Bed of Roses' for as he is expected to be in office till September, 2017 and turbulent times lie ahead for him in foreseeable future.
In case the Lodha Committee recommendations are implemented, Thakur will have to wait for three-years as a mandatory cooling off period. This makes it a really intriguing coming few months with Thakur in the Hot Seat as he will have to engineer a rapid transformation in BCCI's working process post Supreme Court verdict.
And that's perhaps the most important aspect of this all. Out with the old, in with the new might not be a bad thing for BCCI after all.
With PTI inputs