Srinagar: On Sunday, 20-year-old Shabir Ahmad from south Kashmir's Pulwama district was sitting along with his friends on a road outside his home.
"A protest was going on at some distance away from me. Some youths were pelting stones on police. Suddenly, I felt a spray of hot iron particles piercing my body. It all went dark in a flash," Shabir, who was taken to a local hospital in Pulwama by his friends, told ScoopWhoop.
After giving him first aid, Shabir was immediately referred to Srinagar for specialized treatment. Doctors say the tissue of Shabir's right eye has been damaged due to the pellets. While they have removed one pellet particle from his eye, a small iron particle remains inside his swollen eye.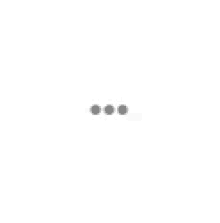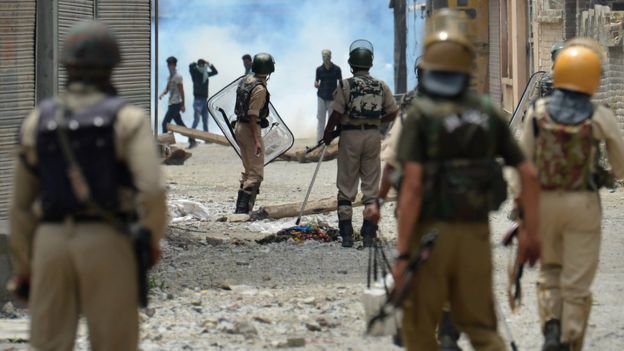 The deadliest and most lethal injuries caused to civilians are due to the use of pellet guns by the police and CRPF personnel to quell protests.
The number of civilians left dead during the protests over Hizbul Mujahideen commander Burhan Wani's killing continues to rise in Kashmir valley, but even for the dozens who are grievously injured and admitted in various hospitals, life might never be the same again.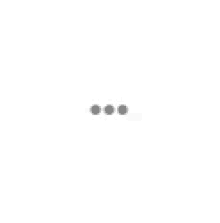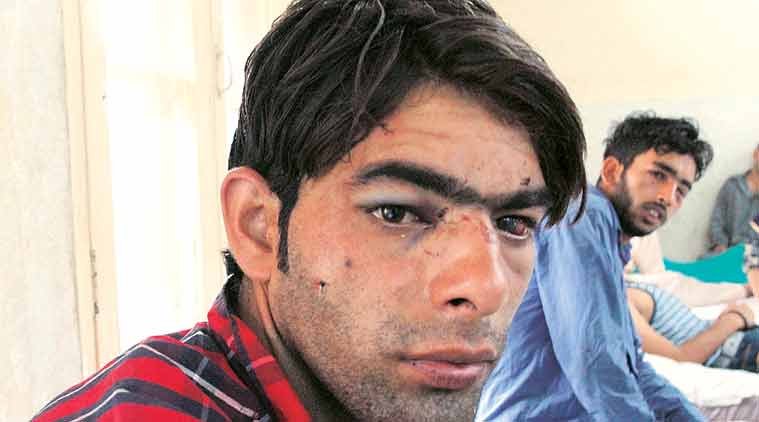 Shabir's is one of the 105 cases of pellet injuries received by valley's multi-specialty care Shri Maharaja Hari Singh Hospital since the Army killed Wani in an encounter on Friday.
Till Tuesday afternoon, the hospital had received two fresh cases of pellet victims. Wary of being profiled by police and CID officials inside the hospital, many pellet victims refused to talk to ScoopWhoop or be photographed. It was only after repeated pleading and assurances that some of the victims opened up.
"I haven't seen such a huge number of eye injuries in a single day during my entire career. It does not happen even in Gaza," a senior doctor from Department of Ophthalmology at SMHS hospital said.
"Our team of 30 doctors conducted 87 surgeries in 48 hours. That's never happened in the history of Ophthalmology," the doctor, who was not authorized to speak to the media, said.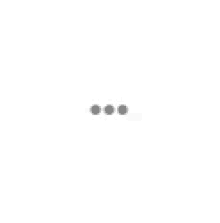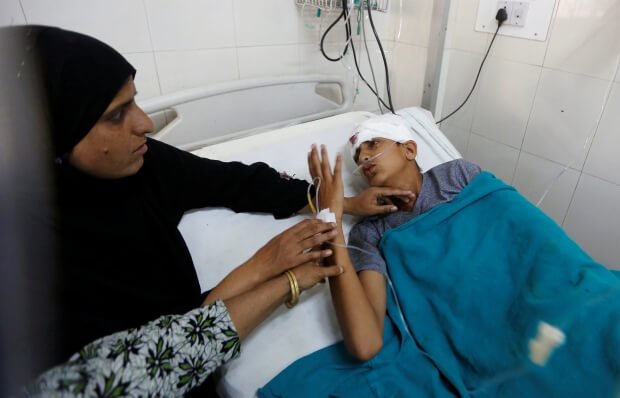 On Monday, Jammu and Kashmir state government said 1,365 persons were injured in the clashes that broke after Wani's killing. Nearly 300 of them are being treated in Srinagar hospitals for specialized treatment.
Introduced in 2010 summer uprisings to quell protests, pellet guns have been regularly used by Police and CRPF in the valley, and have often been criticized by human rights groups for leaving dozens maimed or blind for life.
The cartridge of pump action shotgun or pellet gun are small iron ball bearings which are sprayed out towards a target when fired with high velocity, piercing a human body at dozens of spots. Even though the government maintains that weapons are "non-lethal", human rights groups and experts have called them "inherently inaccurate and indiscriminate," after dozens of Kashmiri youth lost their vision of were left half-blind due to the pellet guns.
18-year-old Basit (not his real name) and his friend Shahrukh (not his real name) from South Kashmir's Anantnag district were part of a protest on Saturday against Burhan's killing when police fired tear gas and pellets on the group of protesters they were part of. Both the friends suffered pellet injuries in their right eye and and are now together battling darkness at Srinagar's SMHS hospital.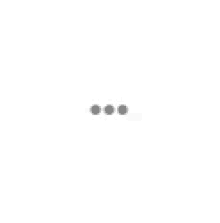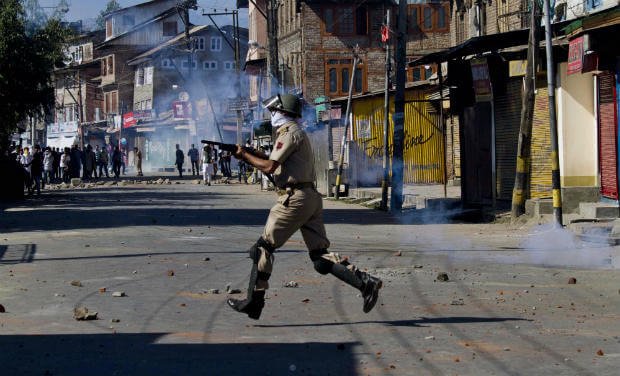 Another 15-year-old boy was also injured in the protest but he didn't survive, the duo recalled.
"I can only see a shadow and nothing else," Basit told ScoopWhoop from his bed at SMHS hospital where he's recovering. "They fired pellets on us from a distance of 12 feet."
His friend Shahrukh told ScoopWhoop that "Police and CRPF stopped the ambulance we're travelling in four times and broke the window panes of the vehicle. At another spot, the driver was ruthlessly thrashed."
"An eye is like a water balloon. If a pellet enters an eye and gets out from the other side, the eye is totally damaged. In case of struck iron ball bearings in the eye, the eye can be saved but we can't guarantee that the vision will be restored. A pellet enters in a straight direction but once inside the body, it makes circular movements, thus damaging the tissue," the senior Ophthalmologist at SMHS explained.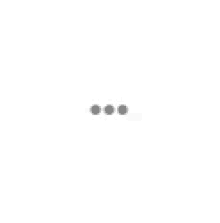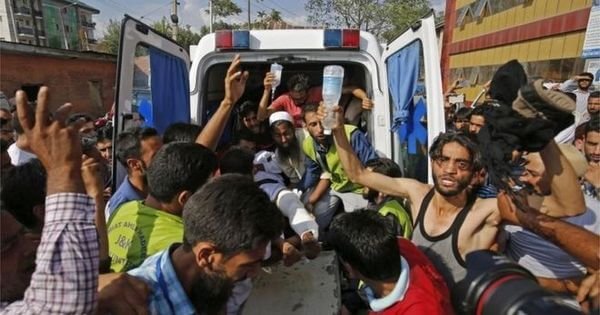 According to the hospital figures, 20 pellet victims have been discharged from the hospital with a high possibility of their vision getting restored. 27 pellet victims with chances of average vision restoration have also been discharged.
"The condition of the remaining victims is bad. We don't know whether they'll be able to see again or not," an SMHS official said.
There are many who have demanded that the use of pellet guns by the police and CRPF must be banned as it in not in line with international standards on the use of force. But for the moment, they stay in use and so do the scars.
Feature image source: Reuters