A strong 6.8 magnitude earthquake struck in Manipur today at 4.35 am where six people were killed and over 90 were injured. Many buildings collapsed or developed cracks in Tamenglong,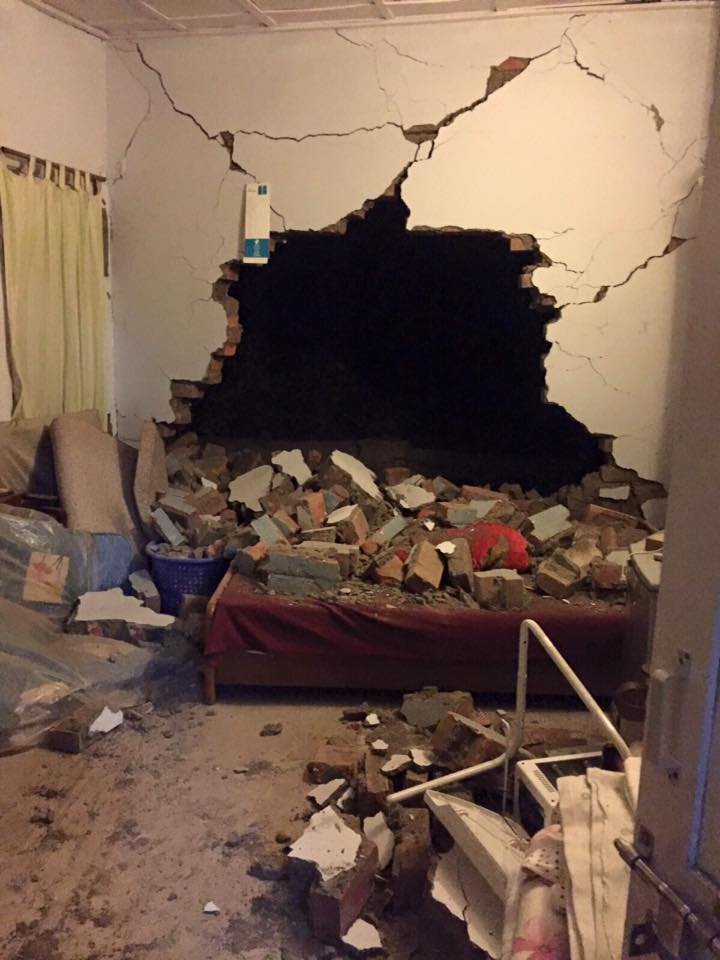 The Army and Air Force have joined the relief operations and two teams of National Disaster Response Force have been rushed to Imphal while one was being sent to Assam.
But the news channels relayed the news and moved on. The Pathankot operation occupied the most screen space but while the channels found time to cut to Justice Lodha talking about BCCI reforms, the earthquake remained an after-thought. However, as many of Twitter mentioned, every time Delhi quivers for six seconds or less, the whole nation is alerted about it.
This is like the Chennai floods all over again.
Here's how a few people reacted on social media:

Today earthquake 6.8 It was so scary. 2016 starts with this?? Idk wat will happen next. god bless Manipur #indianortheast #manipurearthquake

— Ailnik (@aileeloveskpop) January 4, 2016
Pictures clicked by local journalist Deepak shows the extent of damage caused #manipurearthquake #earthquake pic.twitter.com/ZfK3WAkvkv

— Ankiit Koomar (@AnkiitKoomar) January 4, 2016
#ManipurEarthquake 6.8 mangnitude! Earthquake's becoming so frequent and life threatening. Hope everyone's safe.

— Sophie (@Nambram_Sophie) January 4, 2016
The post by BBC news on #ManipurEarthquake is filled with heartless comments. Shows how 'humanity' is hardly a trait of human kind anymore.

— Never Mind (@_Mazikeen_) January 4, 2016
#ManipurEarthquake toll rises to 8. Severe damage reported in some places. People must be aghast, panicking. Prayers. The worst is over.

— गीतिका (@ggiittiikkaa) January 4, 2016
Stay Safe #Manipur ! Hope other NE states not affected. #ManipurEarthquake

— Neha Srivastava (@neha_aks) January 4, 2016
Never felt an earthquake which lasted this long in Assam. Very scary. Realised he unprepared we are. #assam #ManipurEarthquake

— Mayuri Bhattacharjee (@MayuriZeitgeist) January 4, 2016
3 dead and more than 50 injured in Manipur as fresh details of the impact of #manipurearthquake coming in from Imphal. @ibnlive

— Subhajit Sengupta (@SubhajitSG) January 4, 2016
Never thought disasters would hit my safe home until it does !! #ManipurEarthquake pic.twitter.com/886tcUp1xA

— bish elangbam (@belangbam) January 4, 2016
You may have thought that national media learnt their lesson after the Chennai flood coverage but it looks like they haven't. And that's really sad.
(With inputs from PTI)