Either the general Indian public has so far been completely clueless of its powers, or this top cop in Haryana needs a basic lesson in law.
The latter seems more like it.
Haryana's Director General of Police, KP Singh, has just said that if residents see a woman being harassed, they have every right under the law to kill that person.
In a video that is uploaded by news agency ANI, it seems Singh is delivering a lecture to the general public.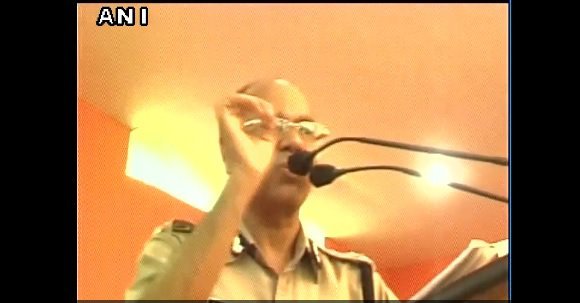 There's more. Singh says the common man should understand his power under the law and that he is totally allows to take a criminal's life.
As per Singh,
If someone is trying to kill you, you are allowed to kill him

If you see a woman being insulted or harassed, you are allowed to kill that man

If someone is trying to burn your house or shop, you are allowed to kill him

He goes on to say that while the police is very much out there, the general public should understand its "duty" and help themselves.
Watch the shocking video here:
Haryana DGP: If someone insults a woman or tries to kill a person,then common man has right to take criminal's lifehttps://t.co/kohRI6Q2cm

— ANI (@ANI_news) May 26, 2016
Now, we wonder what Singh is trying to tell us really. Is he giving a green signal to mob justice and mob lynching, especially at a time when similar incidents have shocked the country?
Singh better present proof of what he is claiming here, or be prepared to face criticism and maybe subsequent action. We wonder how this will end.