The President of India announced 365 Gallantry awards and other Defence decorations to Armed Forces personnel on the eve of the 67th Republic Day Celebrations. The nation's highest peacetime gallantry award, Ashoka Chakra, has been awarded posthumously to Lance Naik Mohan Nath Goswami. 
Four Kirti Chakra awards have also been announced. These have been given to Subedar Mahendra Singh and Sepoy Jagdish Chand (posthumously) of the Indian Army, and to Rajesh Atra and Gautam Koch (posthumously) of the Ministry of Home Affairs.
Here are their stories:
Ashok Chakra: Lance Naik Mohan Nath Goswami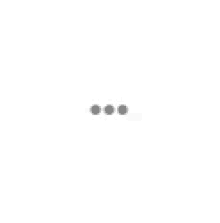 A Special Forces commando, Goswami died while battling militants in Hafruda forest at Kupwara district of Jammu & Kashmir. On the night of September 2, 2015, a group of Indian soldiers engaged in a fierce encounter with four terrorists. When Goswami saw two of his comrades get injured, he, along with a buddy, dashed forward to rescue them. 
He killed one terrorist and charged at the others to draw their fire away from his three colleagues. He was hit in the thigh, but continued to attack the militants. He killed one more terrorist and injured another before getting shot in the abdomen. Undeterred by his injuries, he hurled himself on the last terrorist and killed him at point blank range before succumbing to his wounds. 
Kirti Chakra: Sepoy Jagdish Chand (pothumously)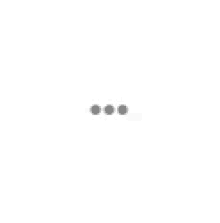 Chand was working as a cook in the base's kitchen when militants stormed the Pathankot Air Force station on January 2 this year. Though he was unarmed, he chased them and after a scuffle killed one terrorist with his own rifle.  But he was gunned down by the other terrorists.
The 58-year-old martyr was serving with the Defence Security Corps (DSC) after retiring from the army. He hailed from Basa village in Himachal Pradesh.
Kirti Chakra: Subedar Mahendra Singh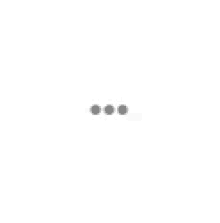 Singh was one of the army men who fought along with Lance Naik Mohan Nath Goswami against terrorists on September 2, 2015. Sensing the danger to his men, Singh charged and eliminated one terrorist at close quarters. His audaciousness startled the terrorists who opened indiscriminate fire at him. Undeterred, he closed in with the terrorists when one terrorist grievously wounded him in the abdomen. 
Despite his injury, which paralysed him below the waist, he shot dead the terrorist at point blank range. Heedless of the threat posed by the terrorist fire, he, in order to prevent any further casualties, forbade all attempts to evacuate him and endured tremendous pain to extricate himself.
Among the 11 Shaurya Chakras, eight were awarded to Army personnel, three of these posthumously—Colonel Santosh Yashwant Mahadik, Naik Satish Kumar and Sepoy Dharma Ram.
Here are the stories of the three martyrs.
Shaurya Chakra: Colonel Santosh Yashwant Mahadik (posthumously)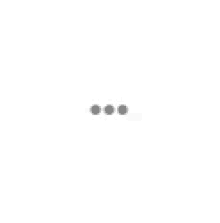 Colonel Mahadik was leading a search operation in Manigah Forest of Kupwara district of Jammu and Kashmir on the afternoon of November 17, 2015. As his team was deploying, they came under heavy fire of terrorists hiding in the forest. Mahadik immediately maneuvered to outflank the terrorists and engaged them from an advantageous position. 
Undeterred by the heavy firing and with utter disregard to personal safety, Mahadik provided his troops an opportunity to take cover. Despite suffering multiple gunshot wounds, he kept the terrorists pinned down till he was evacuated. He later succumbed to his injuries and attained martyrdom.
Shaurya Chakra: Naik Satish Kumar (posthumously)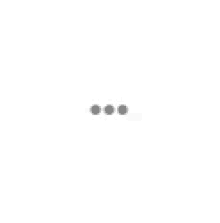 Naik Kumar was commanding a small team as part of a search-and-destroy operation in Boban Wastar Forest on December 4, 2015. At 13:05 pm, terrorists suddenly opened fire. Kumar crawled ahead to a fallen tree, engaged and eliminated one terrorist at close range. He then provided a comrade first aid and ensured his timely evacuation. 
A second hidden terrorist then shot at his right leg. Unmindful of his injury, Kumar engaged the terrorist and lobbed two hand grenades towards the militant, killing him. However, during his assault, he suffered another gunshot wound and attained martyrdom.
Shaurya Chakra: Sepoy Dharma Ram (posthumously)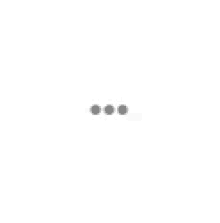 On May 25, 2015, Sepoy Dharma Ram was part of a patrol at Kulgam district of Jammu and Kashmir, when they under sudden heavy firing. Ram warned his team of the direction of fire and encountered the terrorist fearlessly in a direct firefight. 
During the firefight, Ram sustained two bullet wounds on his back and thigh. Though he was bleeding profusely, he crawled forward and shot at the terrorist. The terrorist was later identified as Lashkar-e-Toiba District Commander. Unfortunately, Ram succumbed to his injuries.
Besides these honours, one Bar to Sena Medal (Gallantry), 48 Sena Medal (Gallantry), four Nao Sena Medal (Gallantry), two Vayu Sena Medal (Gallantry), 29 Param Vishisht Seva Medal, five Uttam Yudh Seva Medal, four Bar to Ati Vishisht Seva Medal, 49 Ati Vishisht Seva Medal, 20 Yudh Seva Medal, three Bar to Sena Medal (Devotion to Duty), 37 Sena Medal (Devotion to Duty), eight Nao Sena Medal (Devotion to Duty), 16 Vayu Sena Medal (Devotion to Duty), 05 Bar to Vishisht Seva Medal and 118 Vishisht Seva Medal, were also announced.