A woman in Maharashtra, Shobha Thakur, was all set to sell her kidney last Thursday in the posh Dr. LH Hiranandani hospital in Mumbai when city police, acting on a tip, cracked down on the racket and busted a high-profile kidney racket that had been operating out of the hospital for a few years now.
Arrests have been made, including the main accused, hospital employee Nilesh Kamble, middleman Khwaja and the head of the operation, Bijendra Bisen, along with three others, even as investigations continue. The woman, Shobha Thakur, will also reportedly be arrested as accused, along with the person buying the kidney, Brijkishore Jaiswal from Surat.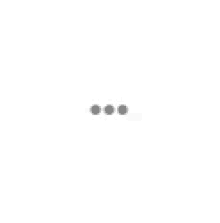 Around Rs. 8 lakh were seized from Kamble's residence, allegedly the amount he charged for Thursday's cancelled sale. According to police, the syndicate charged about 30 lakhs per operation. They had employed local middlemen to scout for prospective donors, and then arrange papers for the donor to prove blood relations with the buyer. (According to law in India, only a family member related by blood can donate a kidney to another).
Meanwhile, the poverty stricken mother of 5, Shobha Thakur, the donor from Gujarat, who has been given a room in the hospital, finds herself embroiled in a controversy which she can see no way out of. 
According to her interview to Times of India, she was lured into the scam by a woman moneylender who had loaned her money: 
"I had decided to sell my kidney because I couldn't repay a loan that I had taken from a moneylender at 20 per cent interest two years ago,"
"I had never met Jaiswal in the past. It was through the moneylender that I got in touch with Brijendra Bisen [the kingpin] three months ago. She told me that she would waive off the loan and offer me another Rs 2 lakh if I donate a kidney,"
"My husband is an alcoholic and often keeps unwell. I used to earn Rs 50 a day. How could my family of seven survive with that meagre amount? -- Two lakhs is a huge amount for me. I thought I would be able to send my children to a good school and pull them out of poverty. I was selling the kidney for the sake of my children,"
The woman, who received no additional money apart from the 20,000 she had previously received, does not even have money to book passage home, and is seemingly at a loss about what to do next. 
Bisen, who orchestrated the scam, reportedly took Rs. 25 lakh as payment for the whole deal.