Six off the last-ball to win a match against your bitter rival - that's as sensational as it can get in cricket. Numerous India-Pakistan matches have gone down to the wire but none of the matches had such a telling effect as the 1986 last-ball Pakistan win.
India have trounced their arch-rivals regularly in the knockout tournament. They have won 12 of the 14 ties between the bitter rivals in ICC tournaments. But in 1986, it was Pakistan's turn. Javed Miandad emerged as the protagonist in the final of Austral-Asia Cup which was akin to a thriller movie with numerous twists and turns. 
Both teams met in the final after registering an unbeaten run in the tournament. India were put into bat by opposition skipper Imran Khan and openers Sunil Gavaskar (92) and K Srikkanth (75) laid the much needed foundation with an opening stand worth 117 runs.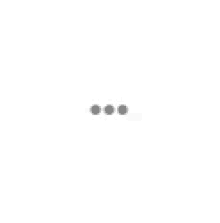 Dilip Vengsarkar (50) also chipped in with a fifty but a collapse triggered by Wasim Akram and Imran helped Pakistan restrict their neighbours under 250.
Pakistan had a poor start to their chase as they lost the first wicket with only nine runs on the board. Wickets kept falling at regular intervals and at one point they were reduced to 215/7. Miandad took the responsibility of anchoring the innings with a well-timed century.
The equation came down to 11 runs off the last over and young pacer Chetan Sharma was entrusted with the job for India. Sharma leaked seven runs from the five deliveries and Pakistan needed a boundary on the last ball to lift the trophy.
The last-ball incident would go on to become a legend. Sharma missed the yorker by a few inches and Miandad smashed the low full toss for a six over mid-wicket. It was Pakistan's first major trophy and Miandad became a national hero.
Here's how Miandad described the incident in his auto-biography Cutting Edge: My Autobiography:
"Poor Chetan Sharma. They say he did try for a yorker, but the ball slipped out of his hand. Or perhaps it was the fact that I was standing well forward of the batting crease that threw him off his length. Whatever the mysterious origins of that last delivery, it ended up being the perfect ball for me and for Pakistan - a full-toss at the right height, slightly towards leg, all I had to do was take a swing and it sailed out of the ground."After that, it was pandemonium. We had won, Pakistan had won, Tauseef had won, I had won. What a match! It is one of the best memories of my life."
Feature Image: Reuters