"Come on boys! We ain't come here for nothing!"
His booming voice would echo through the tunnel as the teams lined up to walk on to the field. Manchester United had found a gem, a diamond - the mighty Duncan Edwards. Just 21, he was built and muscular, an imposing figure, a character in the team.
And the best part was that he could seemingly play anywhere, his defence was rock solid and he possessed a deftness of touch that could wrong-foot opponents.
But wait, don't go searching for him on YouTube yet. You won't find much about him. It was a long, long time ago. There are few videos but there are many memories of the boy who played like a man.
And history will always be the best way to establish greatness.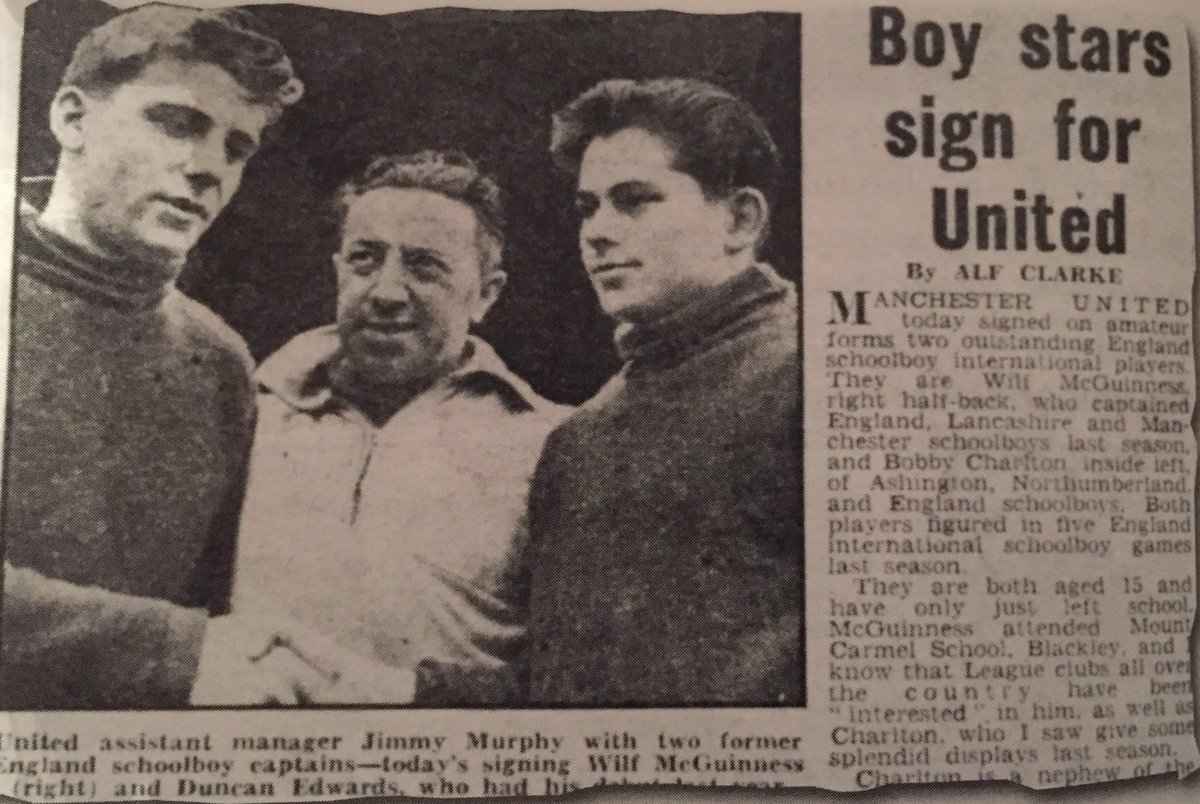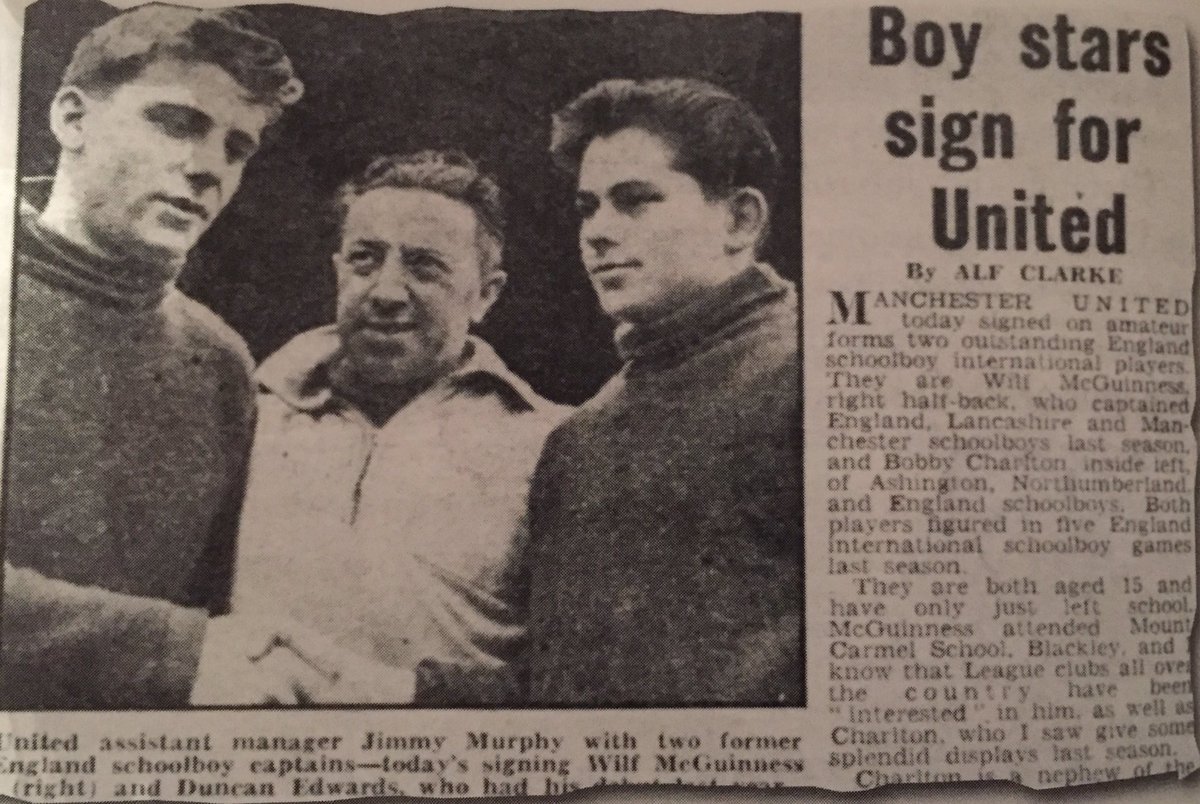 Sir Matt Busby, the legendary Manchester United manager, had come up with a different coaching system, choosing to nurture youngsters from the academy instead of buying experienced players. But even he was left jaw-dropped when he saw Duncan. The boy was an automatic first-choice and so began the time of the legendary Busby Babes.
And the best Babe of them all was Duncan. Ask England and Manchester United legend Sir Bobby Charlton, who played alongside him. According to him, Duncan was 'better than everyone at everything'.
Charlton would go on to break countless records for club and country, winning everything there was to win and become England's finest ever. But even now, aged 79, he recalls Edwards fondly: "He was the only player who made me feel inferior."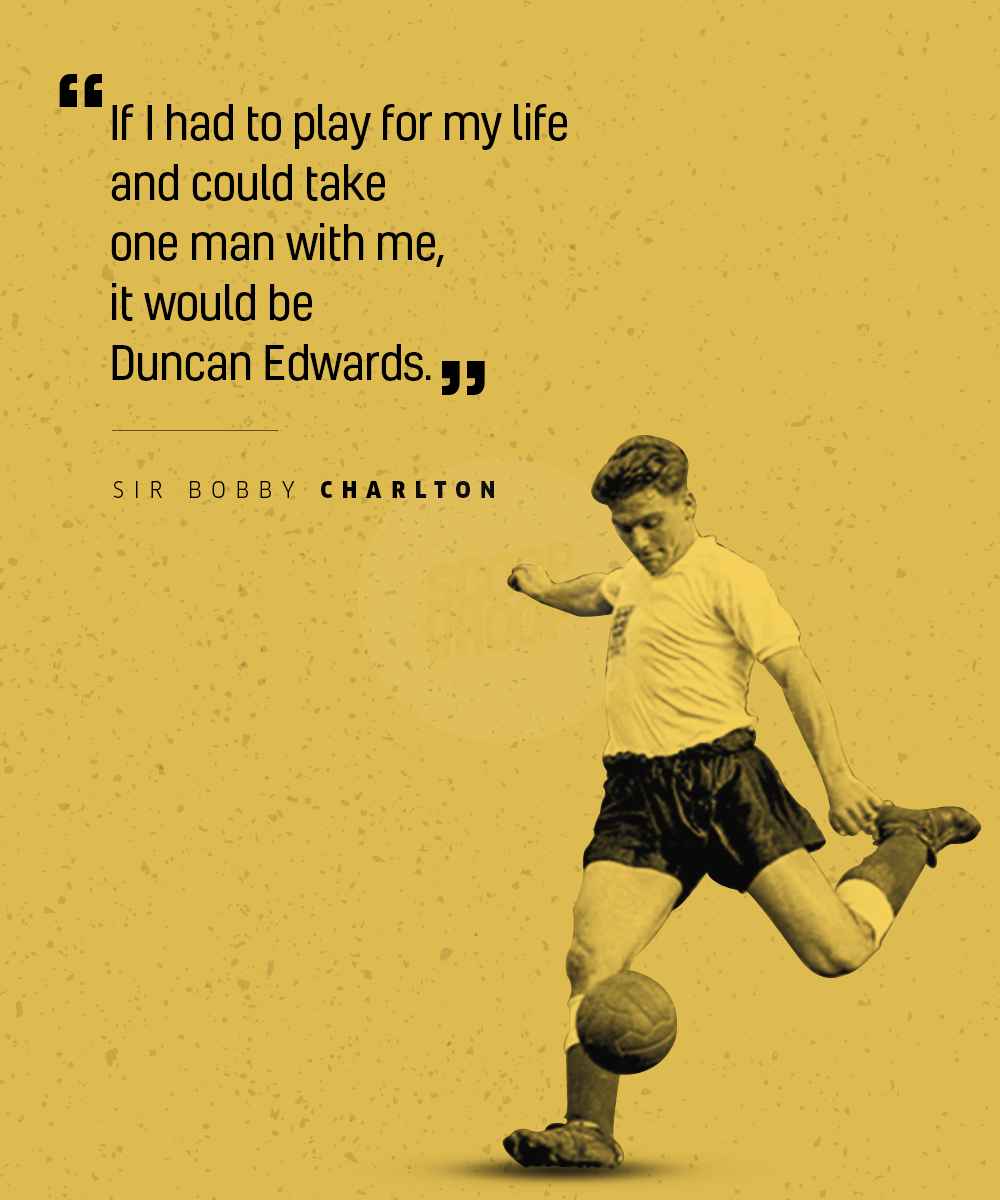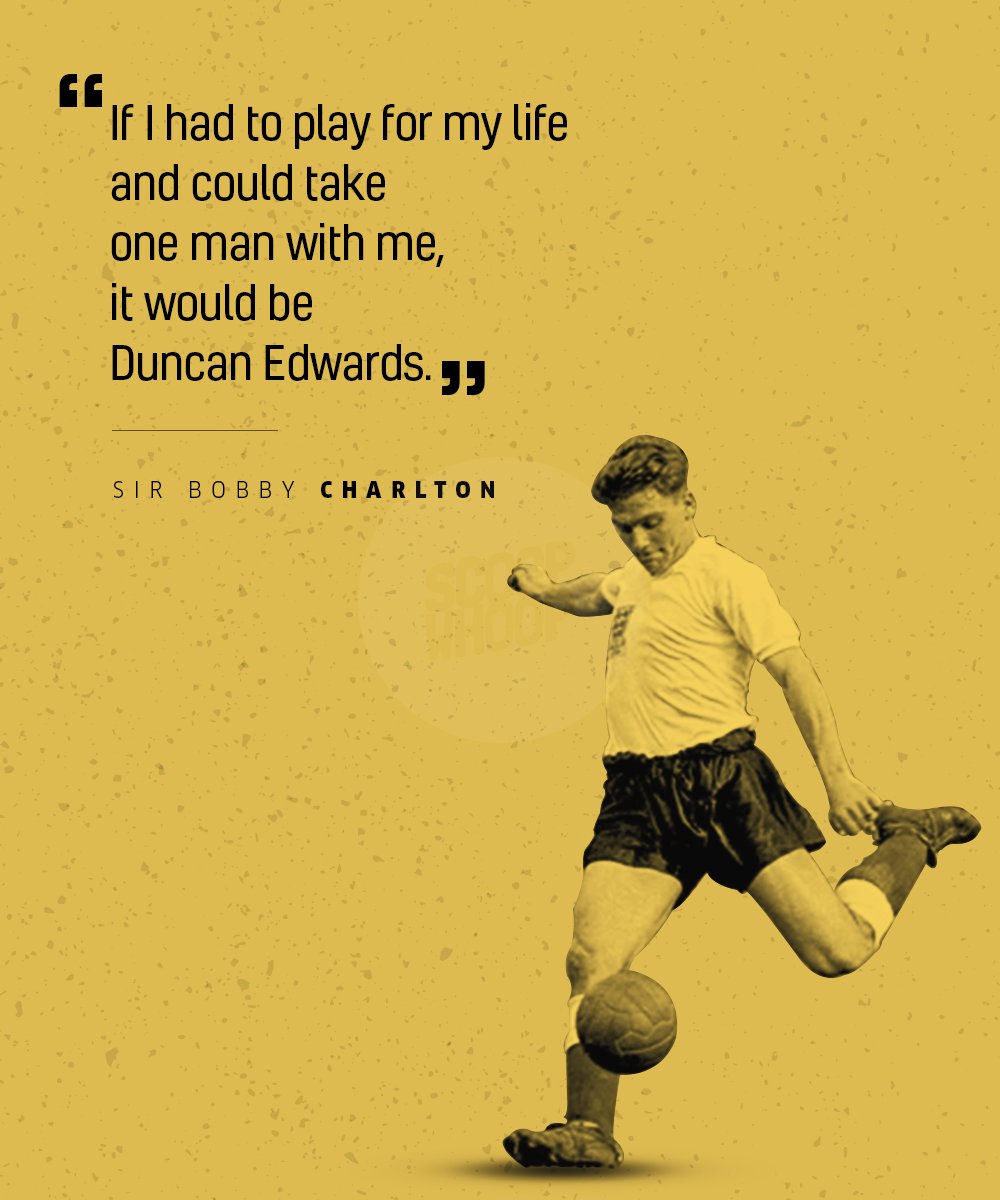 Duncan could play in any outfield position. Unbelievably fit, he became a general the troops rallied around. The pride of Manchester and an English hero in the making. In 1958, a Brazilian came along and lit up the World Cup in Sweden. We know him as Pele. Had Duncan been around, maybe things would've been different. Maybe we would've seen the making of another all-time great. On the same pedestal as the likes of Pele and Maradona.
But fate had other plans.
After qualifying for the European Cup semifinals, the Manchester United team was on its way back from Belgrade, Yugoslavia. After a fuel stoppage in Munich, they were ready to take off again. Sadly though, the plane never took off. It was 3:04 PM on the 6th of February, 1958.
The darkest day in Manchester's history. The Babes were no more.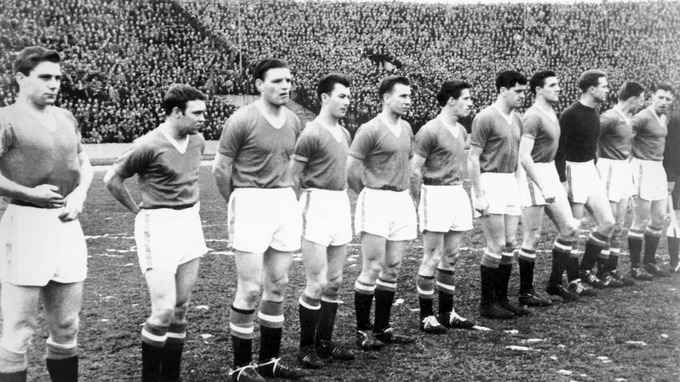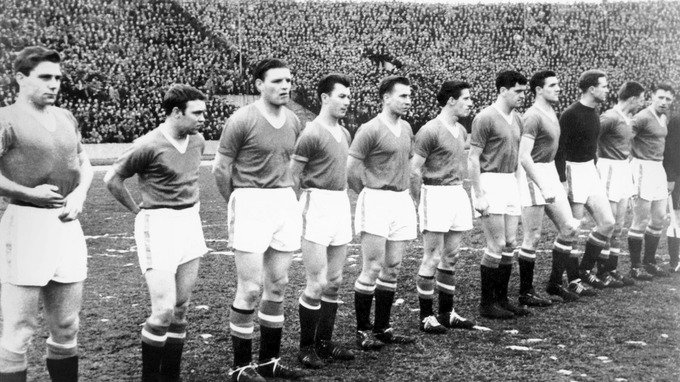 Two weeks later, "Big Duncan has gone," were the words whispered into Bobby Charlton's ears by his mother. The 21-year-old passed away in the early hours of 21st February, 1958. Duncan lost a two-week fight to injuries, while Bobby was the lone survivor among the players.
By then, Duncan had only played 5 years of football for United and 18 games for England. But that had been enough to judge his unchallenged supremacy, enough to establish a legacy. A mythical yet certain legacy of what might have been.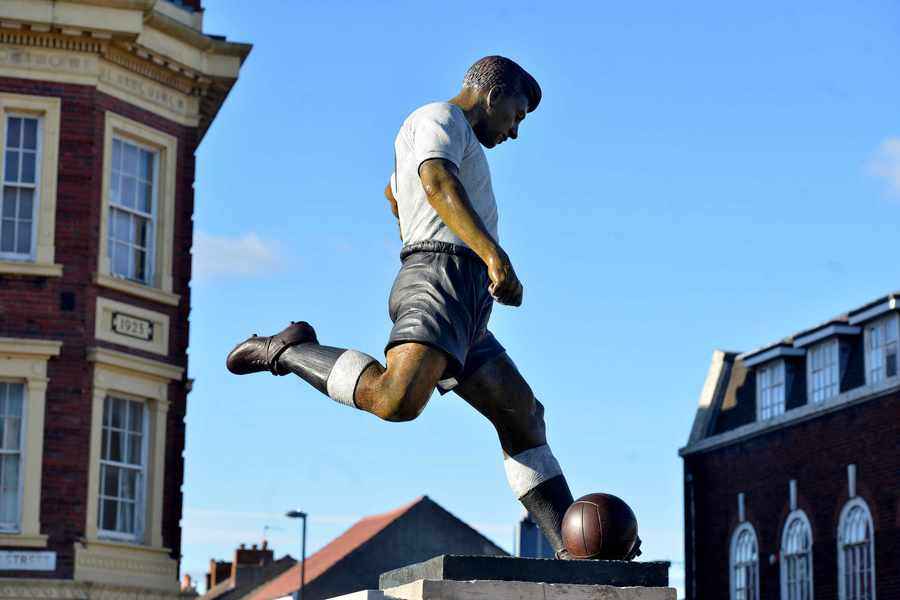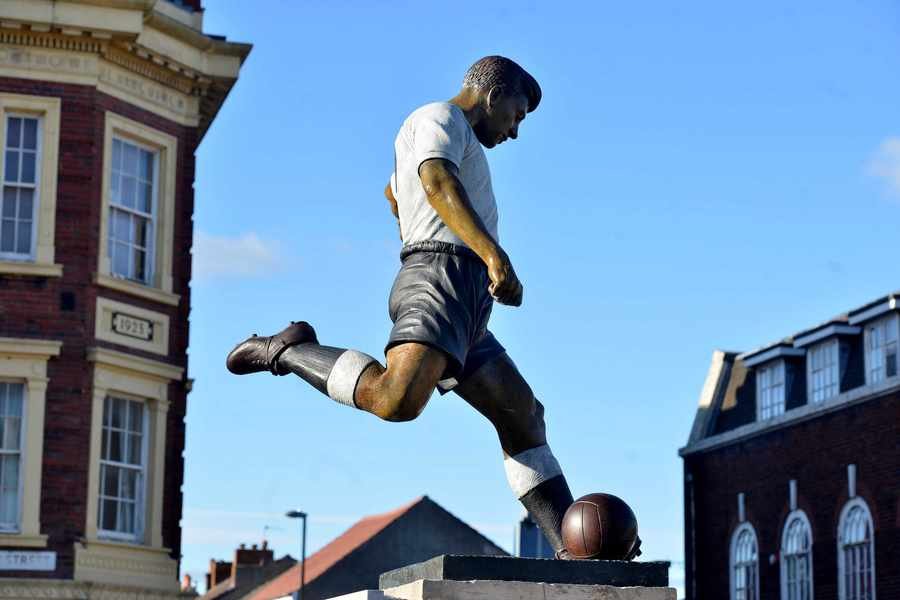 No one knows a player better than a coach does. His United coach, Jimmy Murphy, was also the coach of the Wales national team. Before a game against England, he relayed the attributes of every English player in detail and also about how to play against them, to his boys. He left out any mention of Duncan, prompting one of the Welsh players to ask - "What about Edwards?"
Murphy's reply perfectly summed up Duncan's legacy and awe-inspiring persona - "Just keep out of his way, son. There's nothing I could say that could ever help us."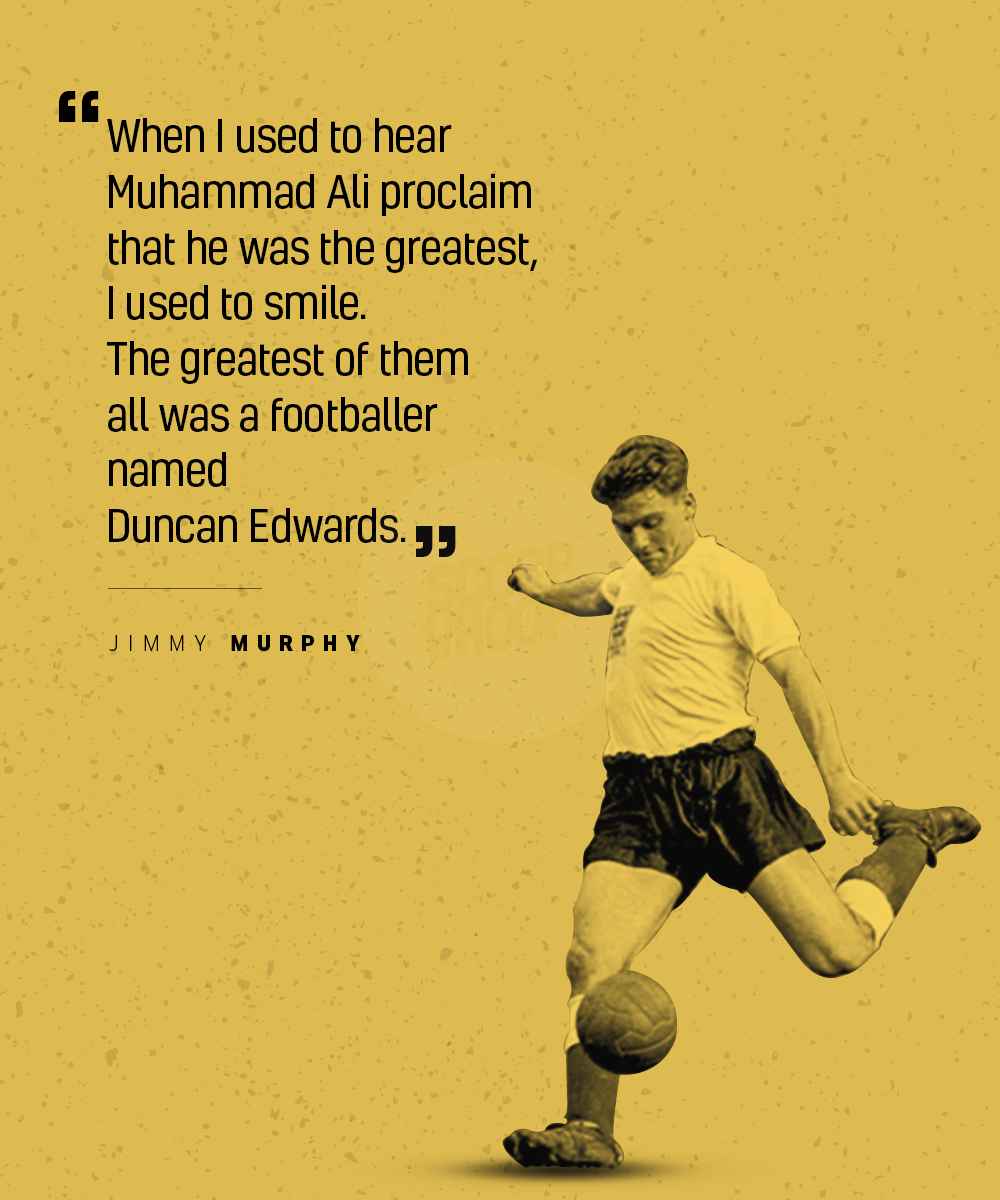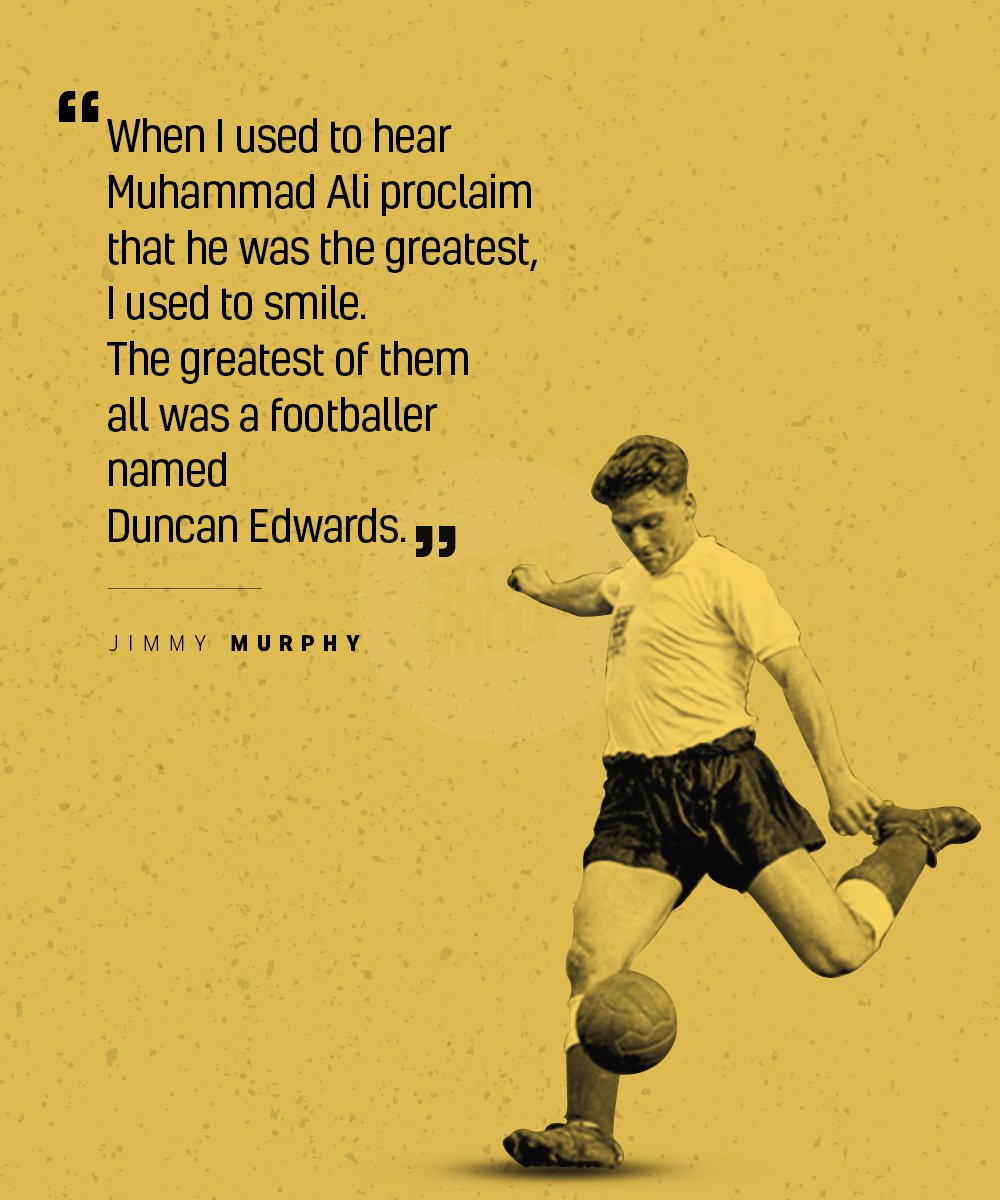 But there will always be that question.
Not regarding his greatness. That seemed inevitable. But the level of greatness he would've achieved. Whatever shirt he donned, the red of Manchester or the white of England, his burly, confident shoulders were ready to take the burden with authority.
Starting out at only 16, he was trusted to play 177 games for his club, all in the span of 5 years. During this time, he won 2 league titles, 3 FA Youth Cups and a FA Cup runners-up medal.
He will forever be the original boy wonder. A flower of Manchester that was nipped before it could bloom fully.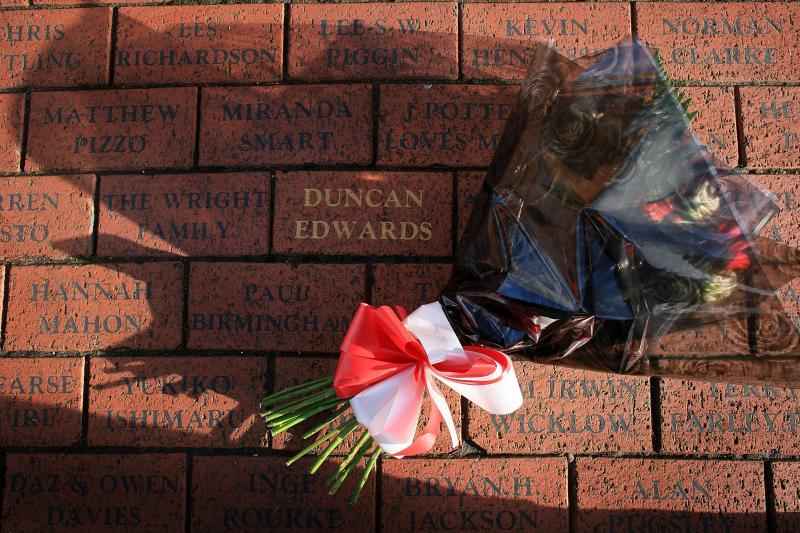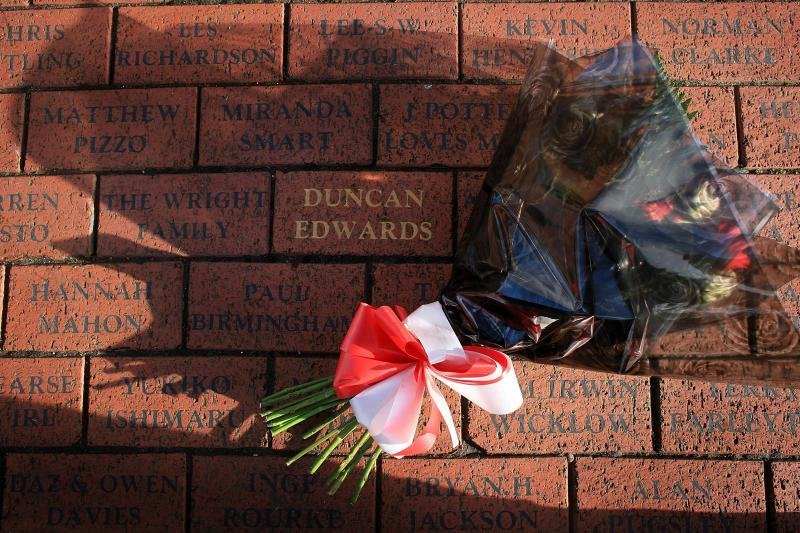 Many died in the Munich disaster. But according to Charlton and others, Edwards still seemed to go beyond everyone else. Which is perhaps why he held on for 2 more weeks. It was probably his unyielding desire, his unwavering resolve that helped him take on death itself.
His presence meant that anything could've been possible. Even when he left the world, he left us with that same thought. Anything could have been possible.
He could've become the greatest ever. And we will never know.