Bollywood is notorious for churning out mediocre movies routinely. Very rarely, though, someone decides to show a bit of courage and make a film different from the usual. Some of these films receive some recognition, most of them don't. 
Even during award seasons, only the popular movies featuring mainstream actors take away all the awards, and that is a big reason for people's diminishing faith in award shows and juries. Only the National Film Awards, given by the Government of India, are now considered credible, by some. Many good movies and performances receive National Awards, but many good ones don't. 
Here's a list of some such roles from critically-acclaimed movies, which in our opinion, were deserving of a National Award. 
1. Priyanka Chopra - Barfi
Although Ranbir Kapoor plays the titular role in this much-acclaimed film, Priyanka Chopra was the one who actually blew away the viewers with her performance.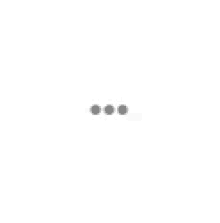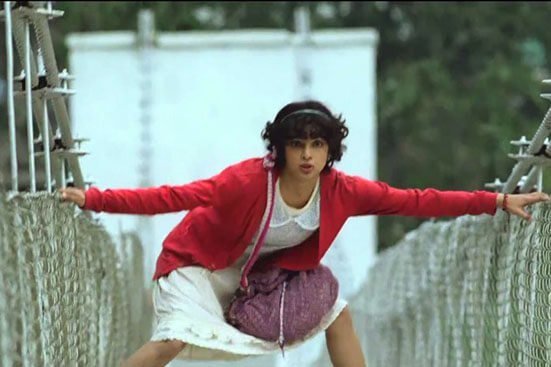 2. Irrfan khan - Qissa
In Qissa, he plays a man who wants to father a boy desperately because he wants to continue his lineage. After his fourth born child is a girl, he raises her to be a 'man'. Critics hailed Irrfan's performance in the movie as one of his best.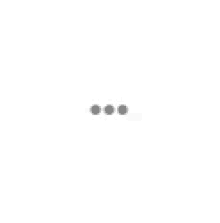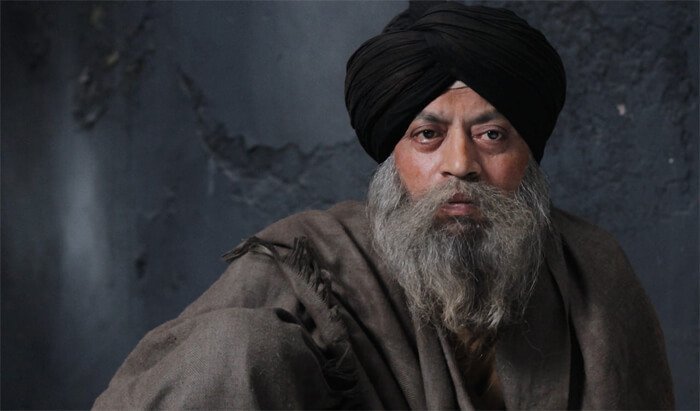 3. Tillotama Shome - Qissa
She is a revelation in the film.
In Qissa, Tillotama Shome portrays a girl who tries to be a good man. She's stuck between her father, who considers her his son, and her own identity. As a teenager, Shome is incredible, but she takes her performance to another level when later in life she has to figure out whether masculinity or femininity comes naturally to her.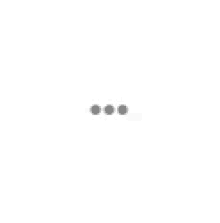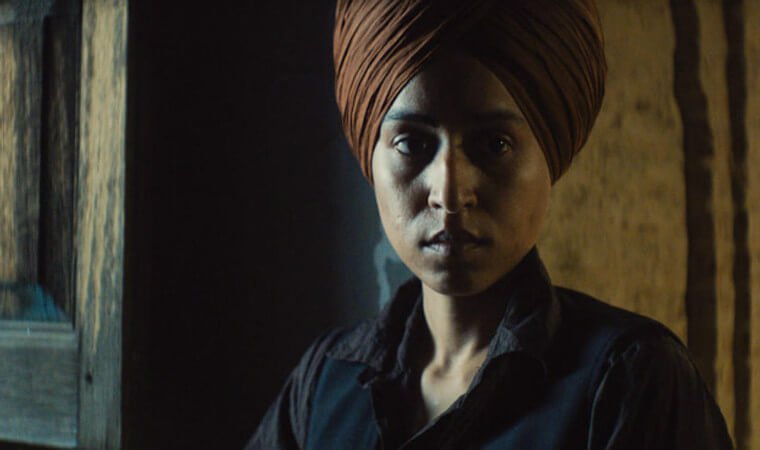 4. Sridevi - Sadma
Sridevi wasn't the first choice for this role, Dimple Kapadia was. 
Even though she wasn't the first choice, but in the end, everyone was happy that the role went to Sridevi. Sridevi's performance in Sadma was hailed as her greatest performance ever, but sadly, she couldn't win an award for this.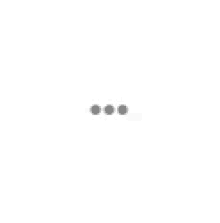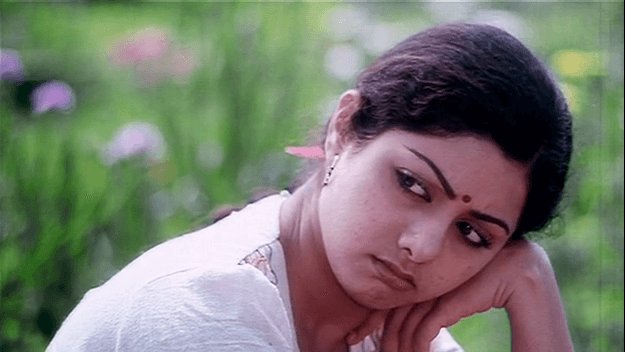 5. Vicky Kaushal - Masaan
A brilliant debut performance.
In Masaan, Vicky plays a young boy whose sweet, giddy encounters with his girlfriend are overshadowed by his caste. Although he did receive some nominations for this role, people believe he deserved a National Award for his performance.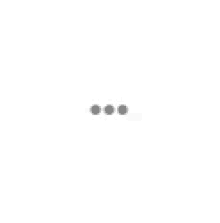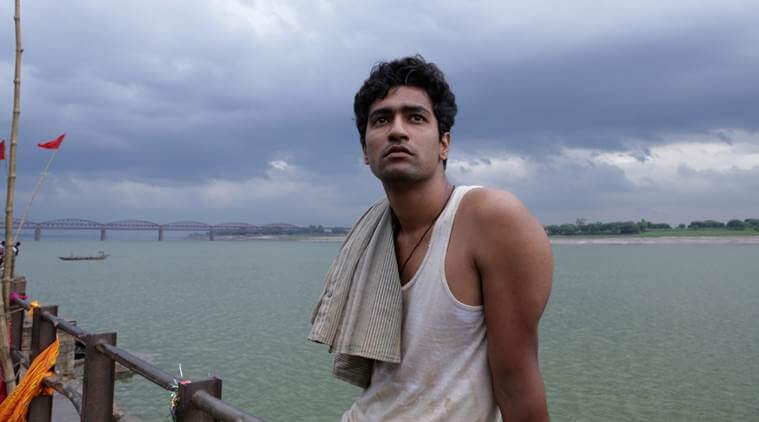 6. Ranvir Shorey - Titli
An actor for all seasons.
Ranvir Shorey packs the most powerful punch in this gritty criminal drama, director Kanu Behl's debut movie. Hailed as one of his best performances till date, his nuanced portrayal, however, refused to impress any awards' jury.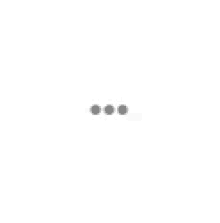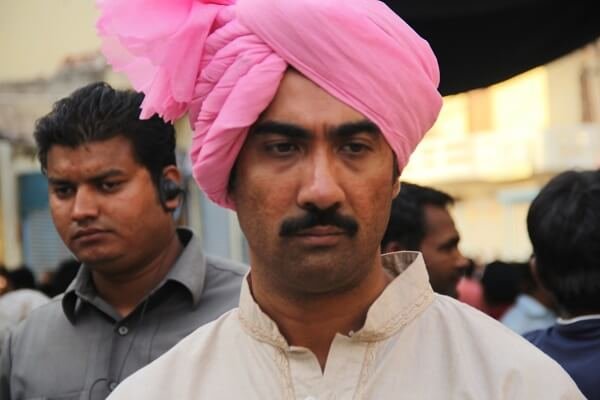 7. Shashank Arora - Titli
Another shining debutant. 
He didn't allow Ranvir Shorey to overpower him easily in the movie, and held his own. Shashank Arora lives and breathes his role, but we guess it was not good enough for any awards' jury.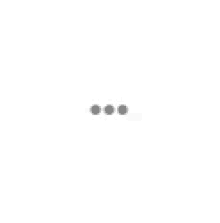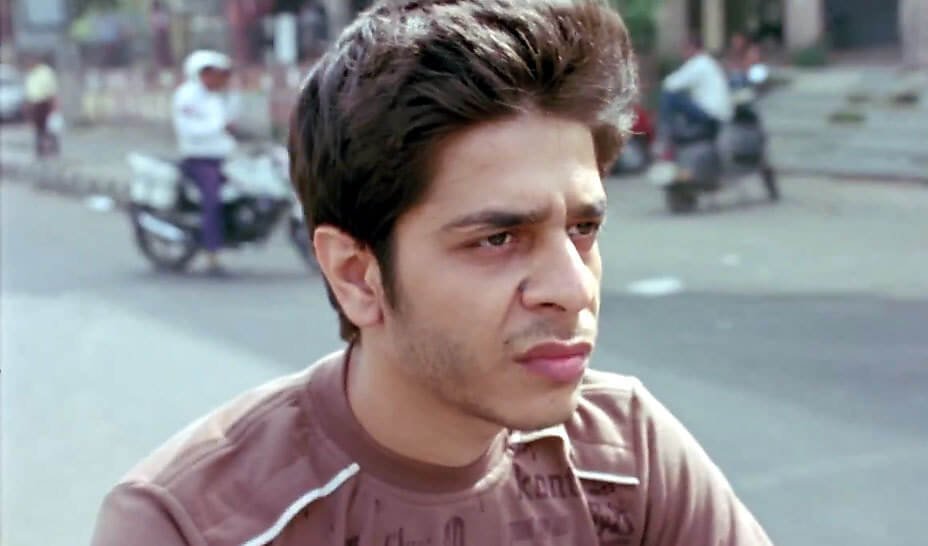 8. Abhimanyu Singh - Gulaal
This man left a mark, not recalled by many. 
Watch the movie for Abhimanyu's charisma in this fascinating political tale. His provocative and poignant portrayal is a must-watch, and was definitely worthy of greater recognition.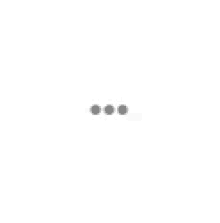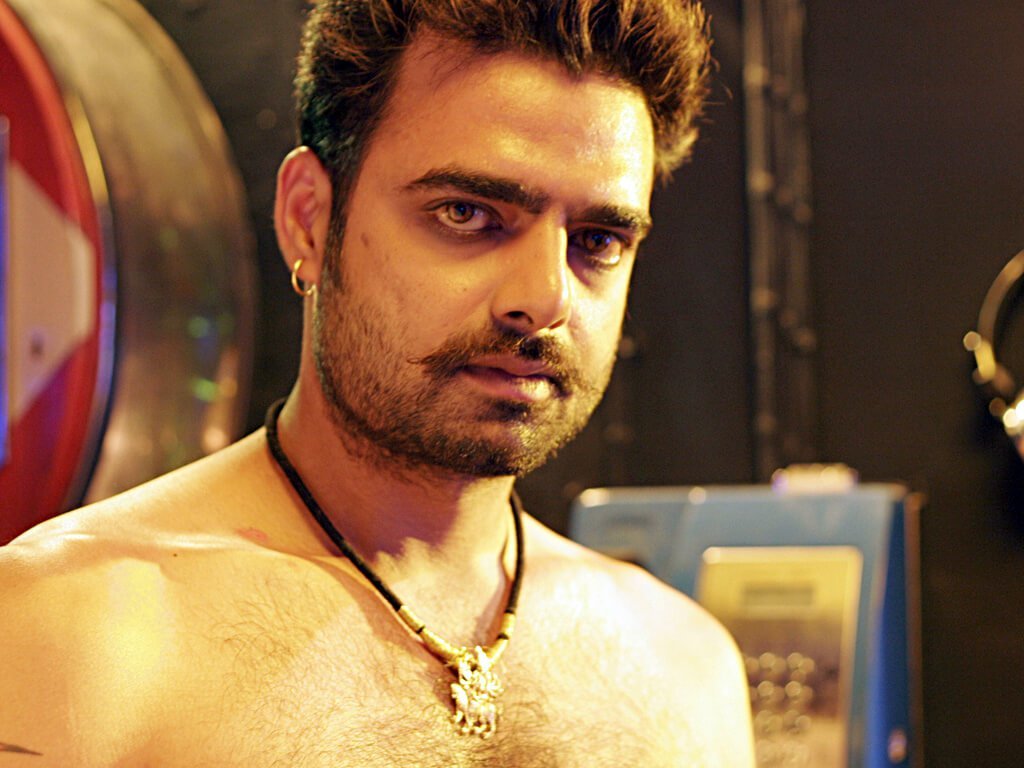 9. Rahul Bose - Mr. and Mrs. Iyer
Rahul Bose is marvelous in this low-key role. 
Although this movie clearly belongs to Konkona Sen Sharma, Rahul bose holds his own as Raja. Sadly, Bose had to settle with only praise and no awards for this role.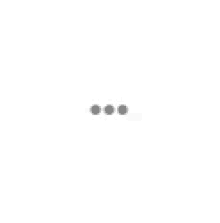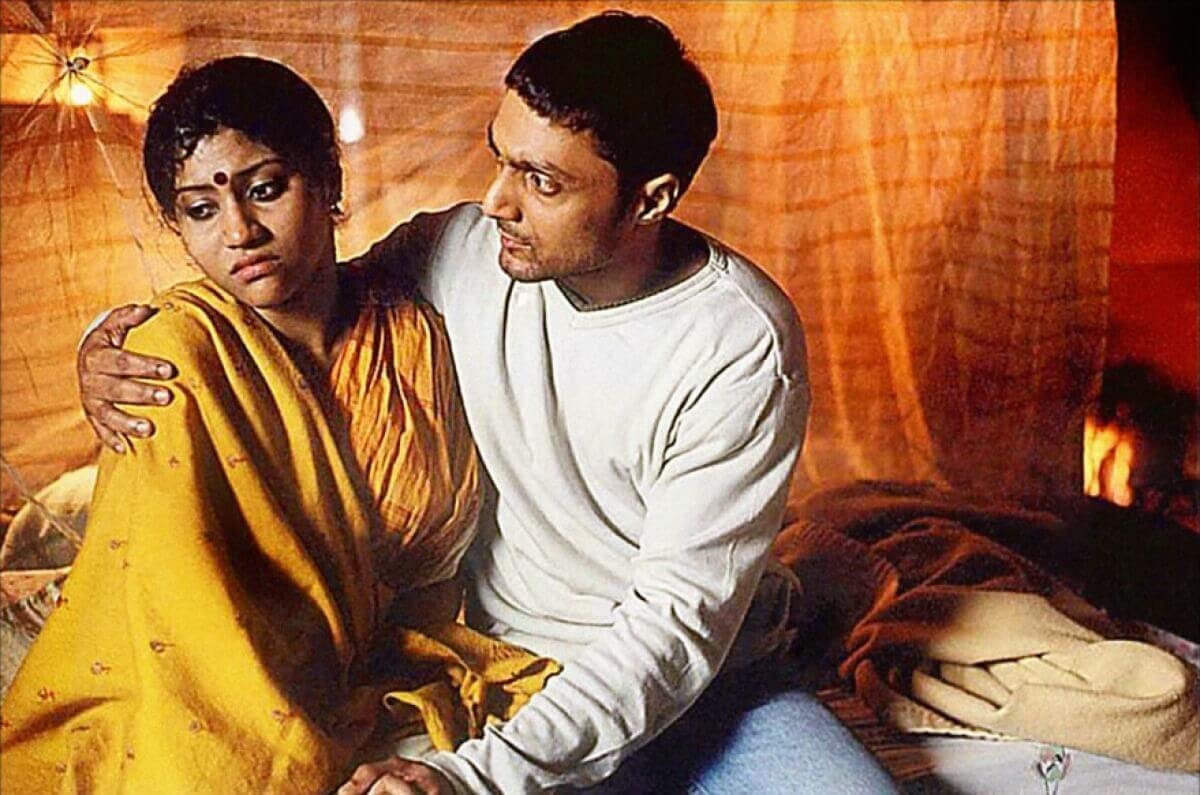 10. Pankaj Kapoor - The Blue Umbrella
Pankaj Kapoor is the ideal choice for the role of Nandu.
In this movie, based on Ruskin Bond's book of the same name, Pankaj Kapoor plays Nandu, a shopkeeper who wants a local girl to give him her Blue Umbrella, which some Japanese tourists had gifted her. Nandu goes to great lengths to try and get the umbrella which has acquired a mythical status in the village.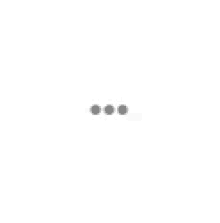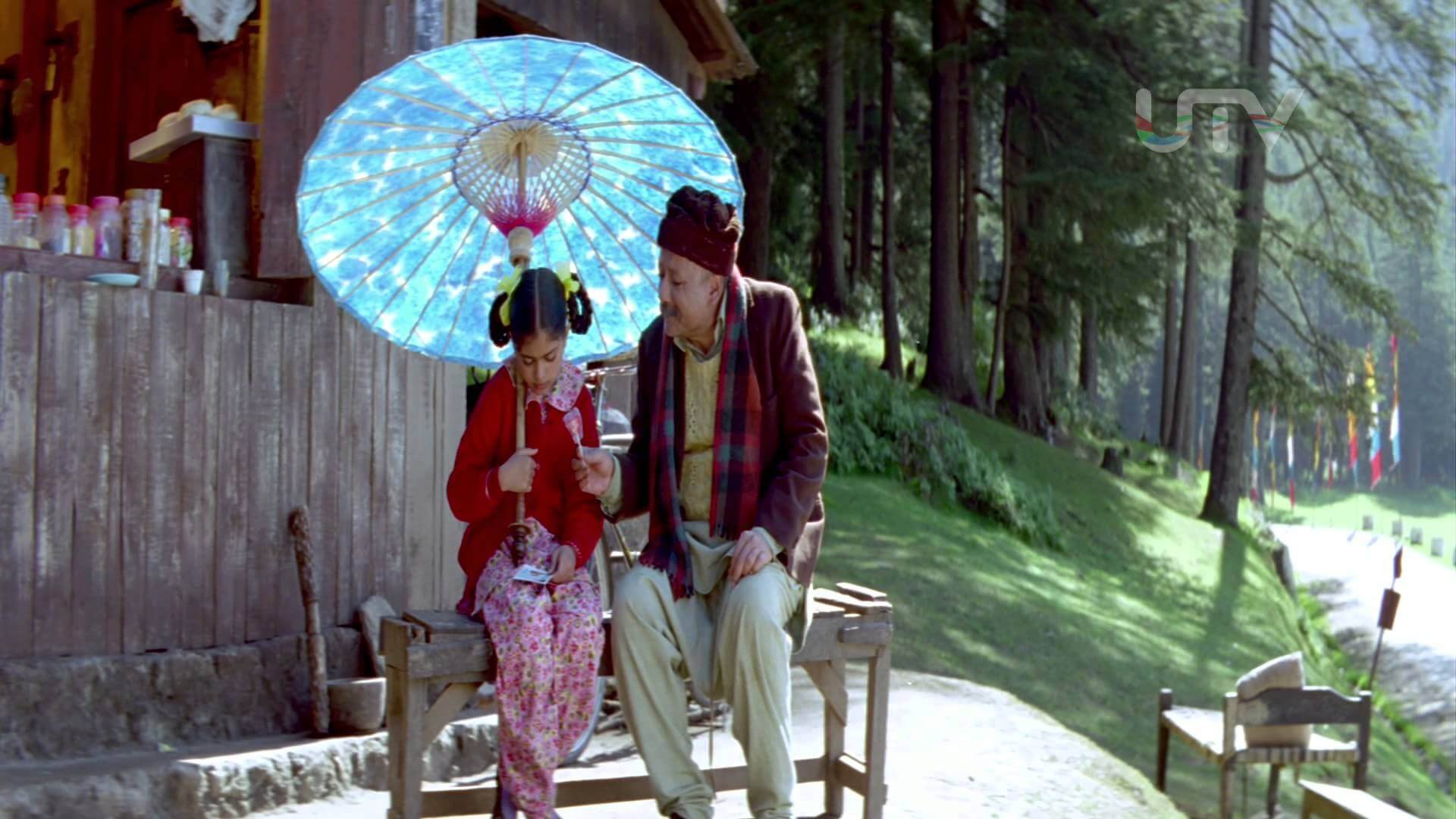 11. Abhay Deol - Manorama Six Feet Under
Abhay Deol is a different kind of Deol.
In Manorama Sex Feet Under, Abhay Deol tries to live out all his fantasies after he receives an assignment from a woman to solve a mystery. Another one of Abhay Deol's refreshingly different choice of films and portrayals.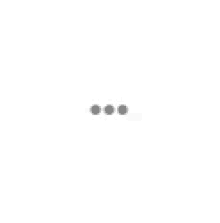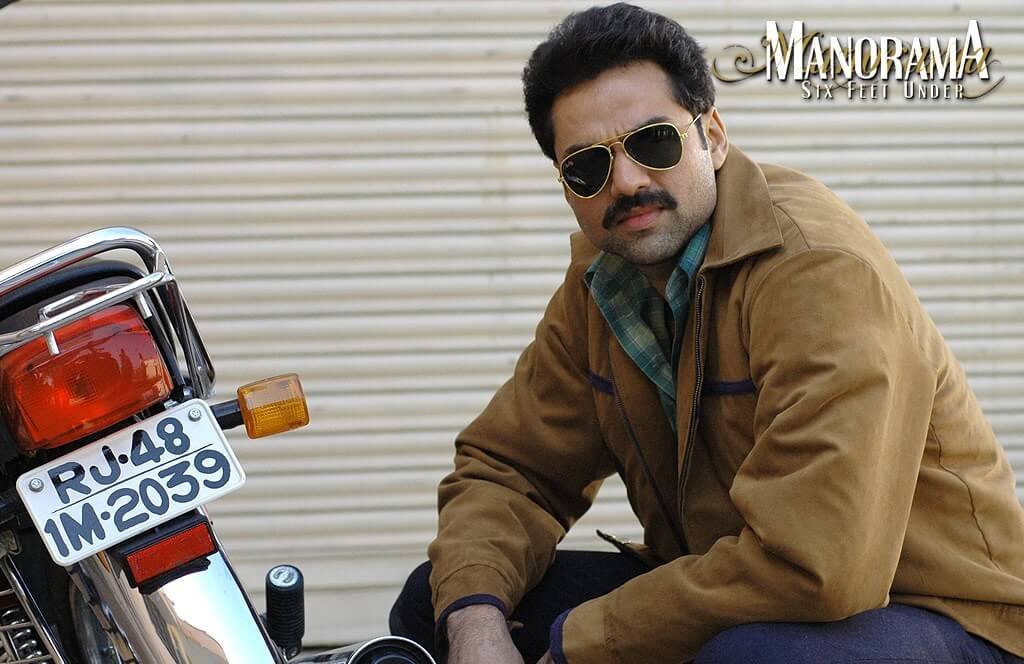 12. Deepak Dobriyal - Tanu Weds Manu
In a movie where R. Madhavan and Kangana Ranaut were being lauded for their performances, Deepak Dobriyal ensured he wasn't lost. As Madhavan's friend and aide, Pappi-bhai, Deepak Dobriyal delivered an excellent comic act. His performance in the sequel was even more brilliant.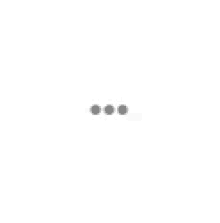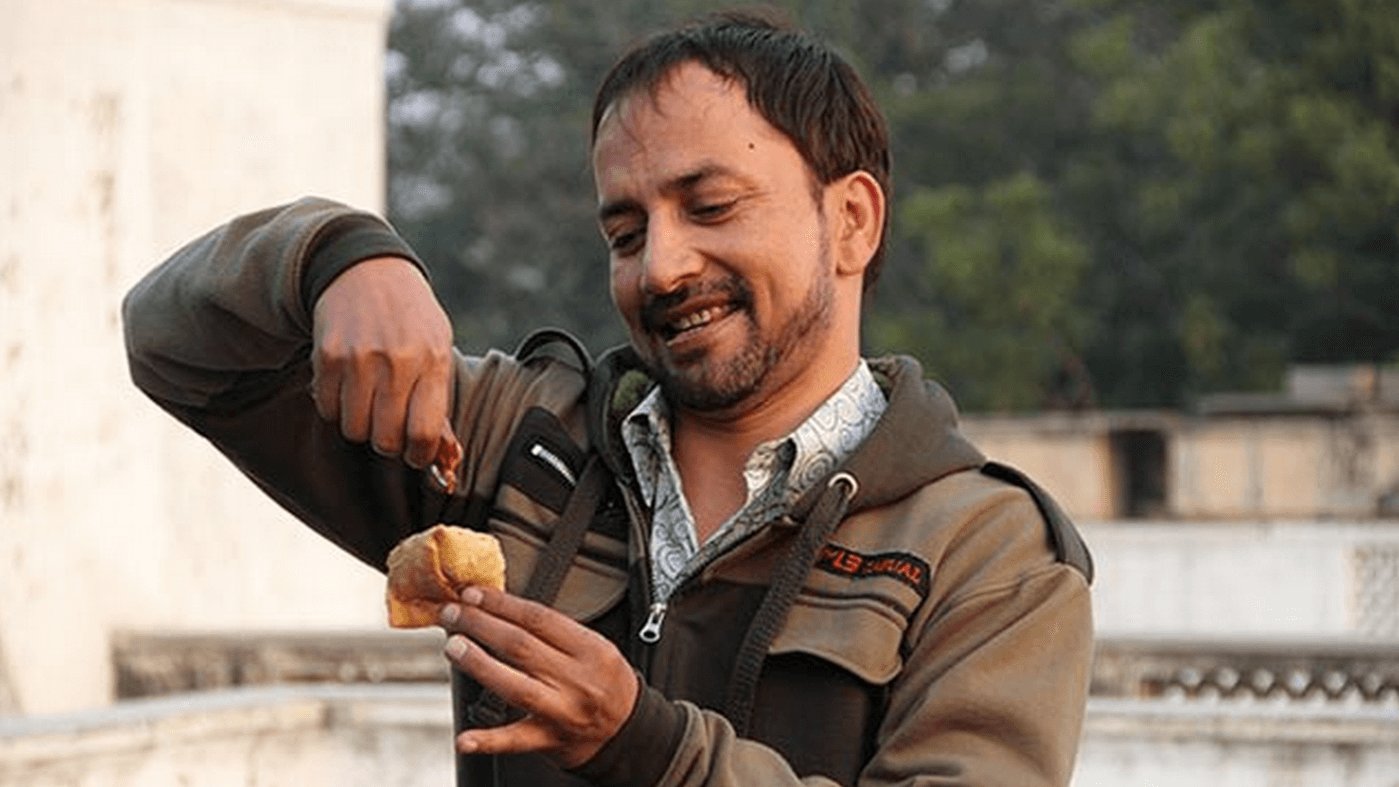 13. Sharib Hashmi - Filmistaan
Sharib Hashmi also wrote the dialogues for the movie. 
In Filmistaan, Sharib is a complete revelation, slipping into his parts with effortless ease. He holds your attention from the beginning itself, when he impersonates a couple of Bollywood actors and maintains it right till the end.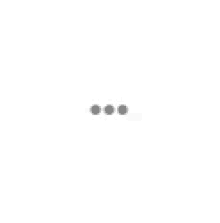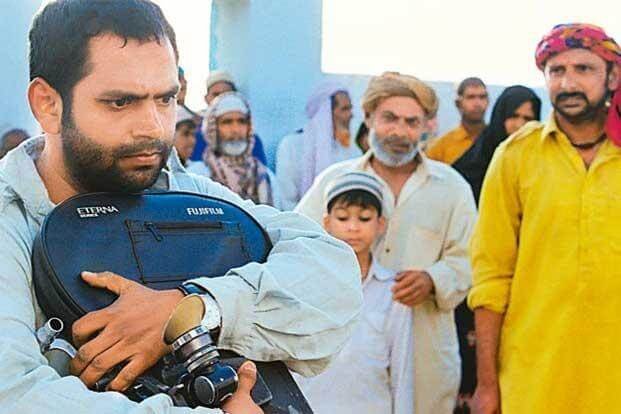 14. Rajeev Khandelwal - Aamir
Rajeev Khandelwal's big screen debut.
Rajeev Khandelwal had been a TV star for quite some time before this movie. In this thriller, he plays a Muslim doctor, who returns to India and has to go through some really hard time in order to save his family. Another great performance, that went unnoticed by the jury.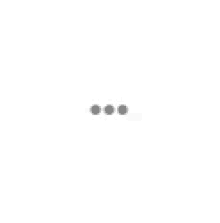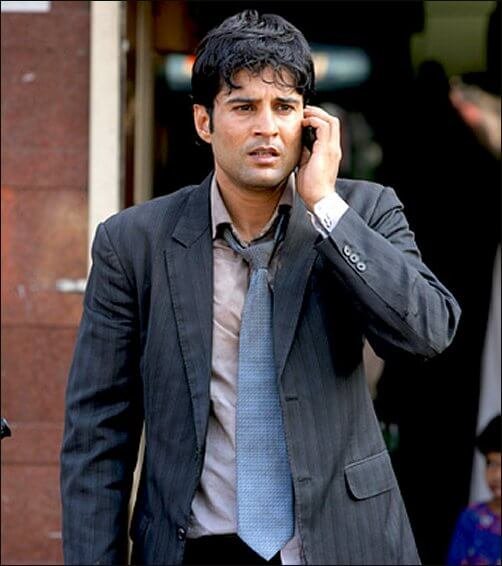 15. Rajat Kapoor - Monsoon Wedding
Rajat plays a creepy uncle in this Mira Nair movie.
Although it was a relatively small role, Rajat's depiction of a child molesting relative in Monsoon Wedding was remarkable.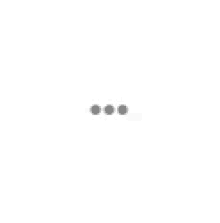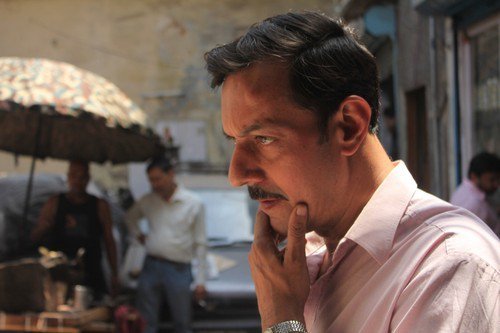 16. Vijay Raaz - Kya Dilli Kya Lahore
A beautiful movie that uses the India-Pakistan equation to drive home an important point.
In this movie, Raaz plays a Pakistani soldier who strays into Indian territory and gets embroiled in a duel with an Indian soldier, played by Manu Rishi. Vijay Raaz gives a performance that makes the Pakistani soldier look brave yet frail, cruel yet compassionate.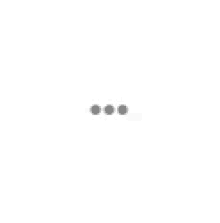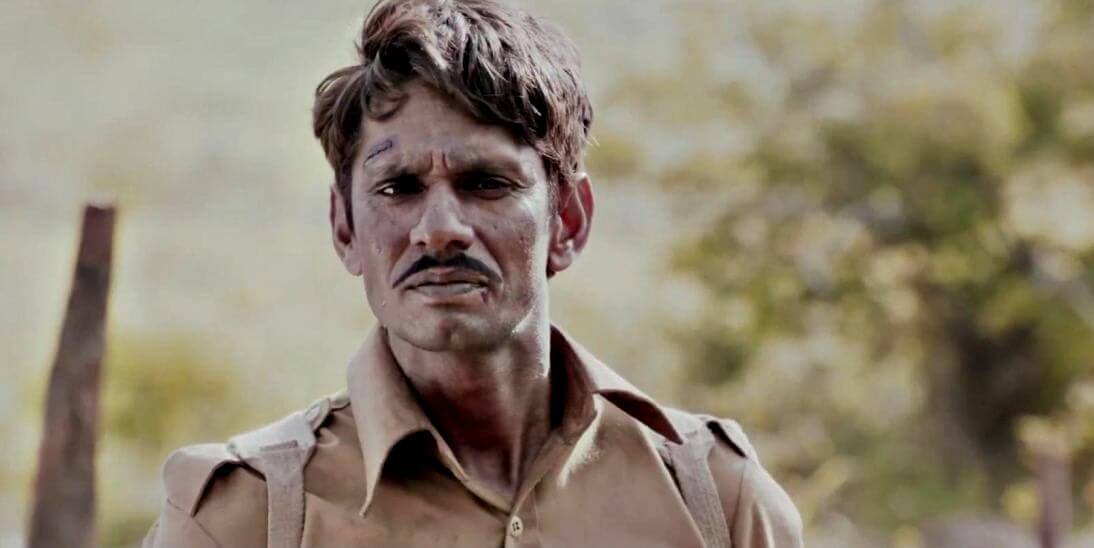 17. Chitrangada Singh - Hazaaron Khwaishein Aisi
She was even compared to Smita Patil.
Sudhir Mishra's Hazaaron Khwaishein Aisi deals with three people who learn the ropes of survival as they enter the real world after graduating from college. Set in the 1970s, Chitrangada had a stellar debut with the movie.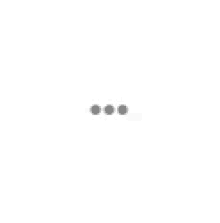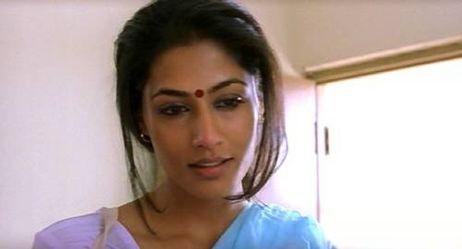 18. Pavan Malhotra - Black Friday
Malhotra has always raised the bar.
In Anurag Kashyap's Black Friday, Pavan Malhotra plays Underworld don Tiger Menon, who carries out the bomb blasts in Mumbai in 1993. Although there are many other good performances in the film, Pavan Malhotra leaves his mark, just like he does with almost all his roles.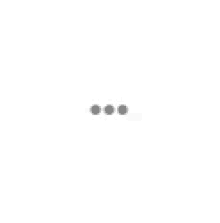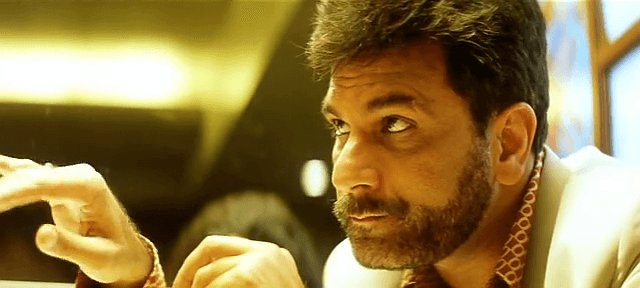 19. Radhika Apte - Manjhi
It's not easy to be noticed when you're opposite Nawazuddin Siddiqui.
Before Radhika Apte launched into the limelight with Parched, she played Nawazuddin's child-bride-now-grown-into-a-beautiful-woman Phaguniya, in Manjhi - The mountain man. She is also the one who inspires him to take on the mountain.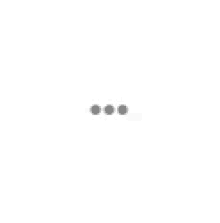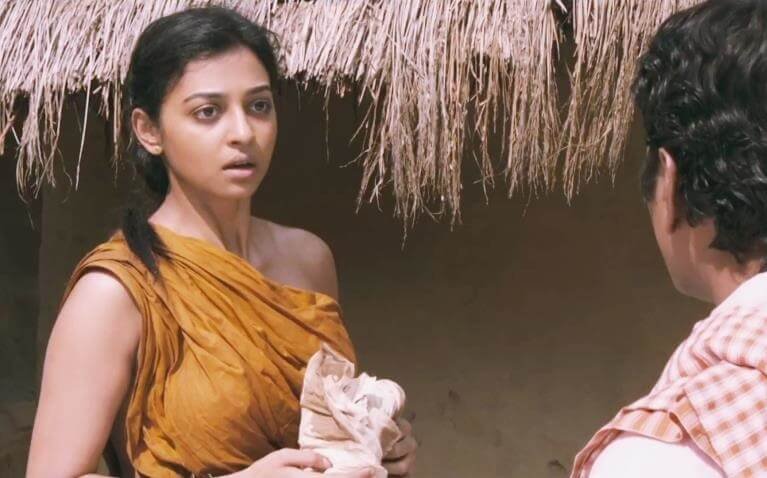 20. Vinay Pathak - Bheja Fry
Vinay Pathak's most memorable performance.
Vinay Pathak provides the comic relief in Bheja Fry, and does that excellently. He is particularly priceless in scenes where he packs and unpacks his scrapbook, and then those scenes in which he makes sure nobody's looking when he's tackling the combination code on his briefcase.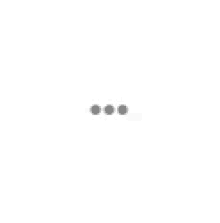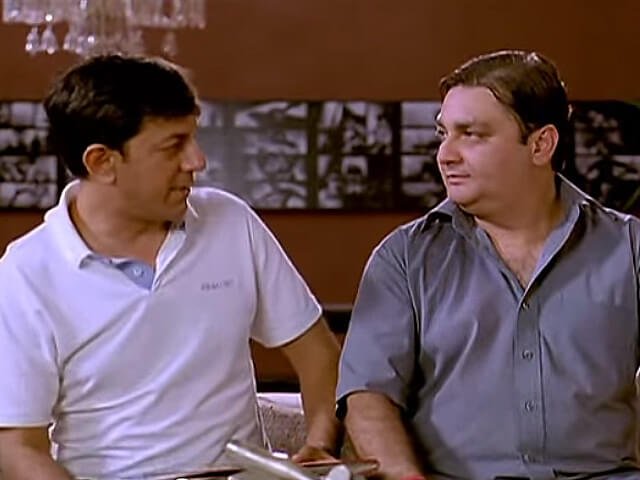 21. Sanjay Misra - Ankhon Dekhi
See it to believe it.
He is by far, one of the best actors, we have around and also the most underrated. His commendable performance in the film won him beautiful reviews, but unfortunately, no awards.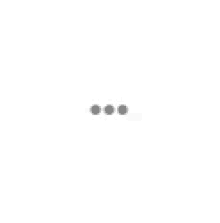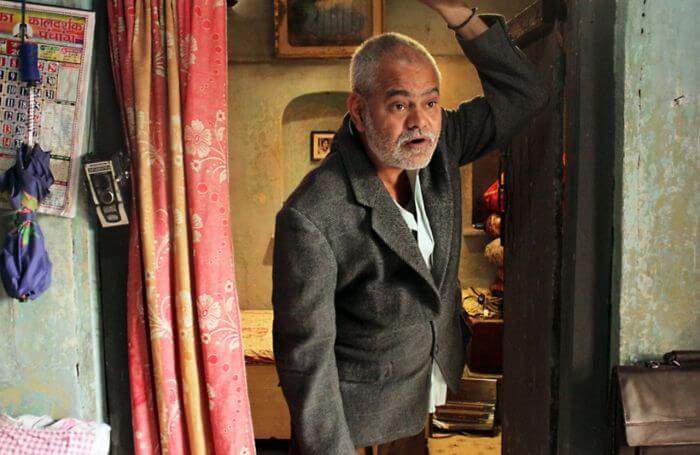 22. Amjad Khan - Sholay
He wasn't the first choice for Gabbar.
Needless to say, Amjad Khan's portrayal of Gabbar has gone down in history as one of the best. He immortalised Gabbar for us. It is astonishing to note, that despite his stellar performance, he did not win many awards.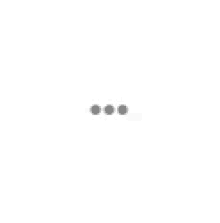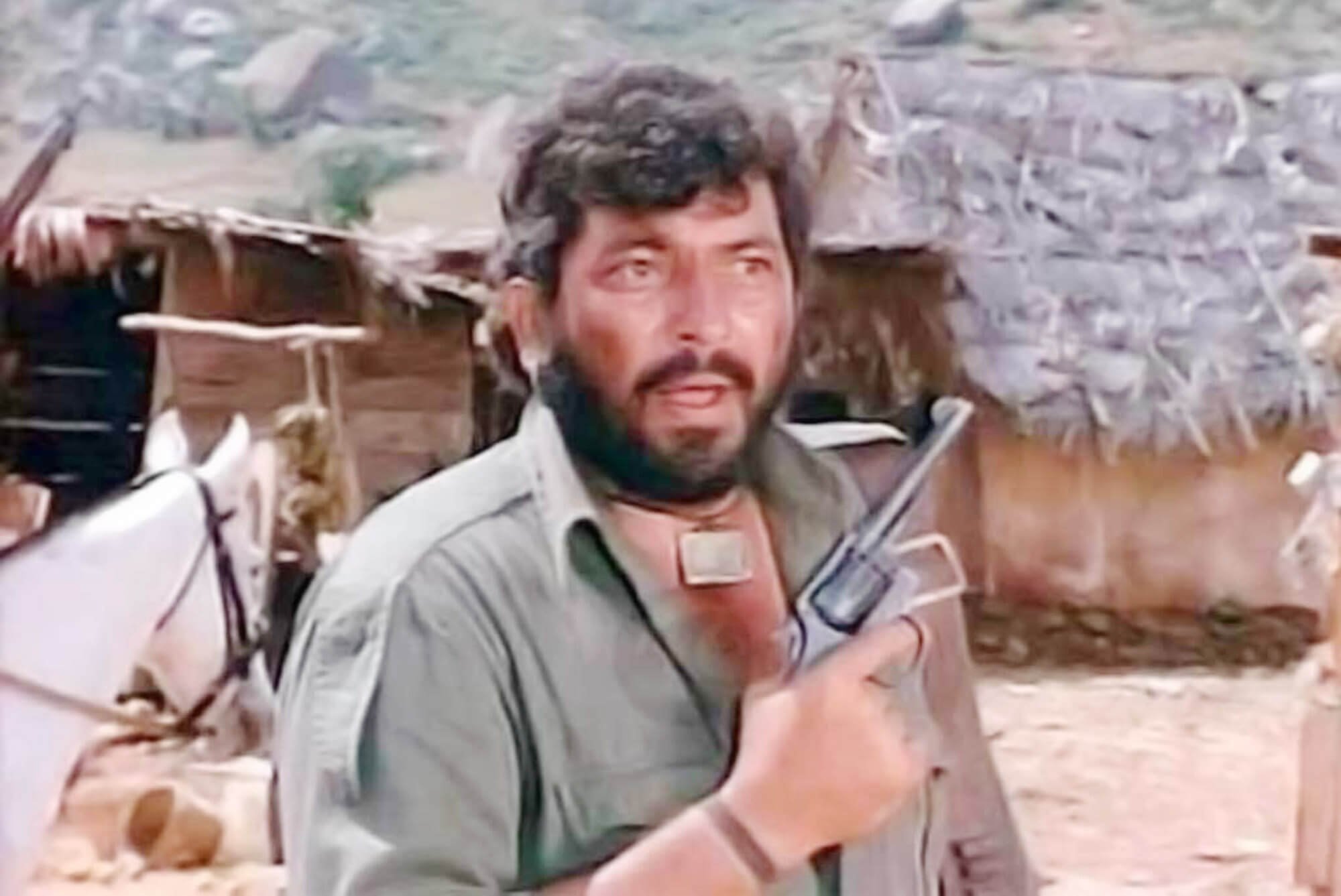 23. Urmila Matondkar - Kaun
The film's climax remains etched in our memory.
Her nuanced portrayal of a psycho killer is one of the best, in Indian cinema's history. Written by Anurag Kashyap, this film was quite different and an experiment at the time. Urmila, however, failed to impress, any awards' jury.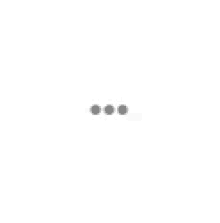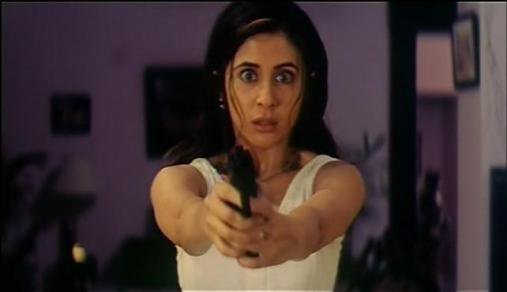 24. Anupam Kher - Special 26
Kher rates Special 26 amongst his top ten performances till date.
We do not disagree with him. In his part as a fake CBI officer, Anupam Kher gave a brilliant performance. It did receive rave reviews, but Kher did not win a credible award for this one.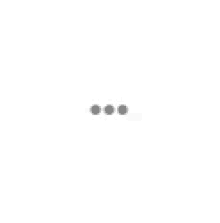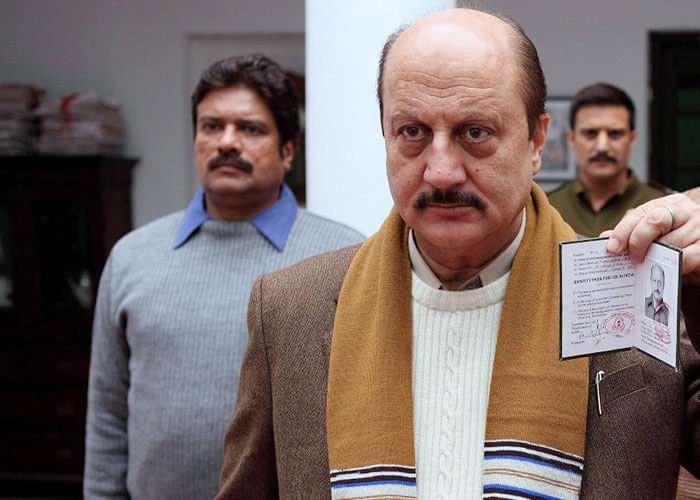 Which other characters do you think could have made the list? Please tell us in the comments below.