A Delhi-based artist and his French counterpart had gone to paint a wall in east Delhi's Shahdara to celebrate the city's rich cultural and historical legacy. However, they ended up getting threatened and heckled by a group of self-proclaimed 'cleanliness activists' because they were writing an Urdu couplet.
On May 20, Akhlaq Ahmad, a Delhi-based painter, had gone to Shahdara to paint a Delhi Jal Board (DJB) wall with French artist Swen Simon. 
The painting was being done as a part of Delhi government's #MyDilliStory initiative, a Twitter-based competition that invited stories, jokes and anecdotes about Delhi in which the winning entries are being painted on the walls across the city as part of the Delhi I Love You (DILY) movement.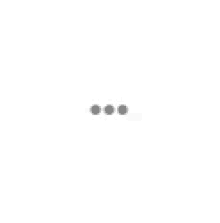 "It was all fine when we were painting on the DJB wall. But as I began writing the Urdu couplet, a few people came and questioned me. Even after I showed them the permission letter on my phone, they remained adamant and said that they won't allow us to write anything in Urdu. Soon many people joined and started shouting slogans like 'Jai Shri Ram'," Ahmad told ScoopWhoop. 
 "The mob grew aggressive and one man who claimed that he is from RSS threatened to shoot me if I don't write 'Swachh Bharat Abhiyan' and 'Narendra Modi'on the wall. Seeing the commotion, I got scared and gave in to their demands," he added.
But the ordeal for the two didn't end even when after police arrived. The mob dispersed in minutes, but the two artists were taken to the nearby Mansarovar Park police station for questioning. 
"Despite my best efforts to explain everything about the situation, the policemen were in no mood to listen. We were let off only after Delhi culture minister Kapil Mishra intervened," Ahmad said.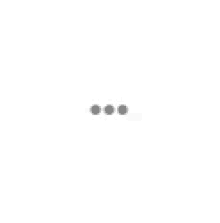 The duo was also manhandled and heckled by the mob.
"They even called us 'Pakistanis' and 'Lahoris' for writing in Urdu. I told them what I was writing is just a positive message which has no links with religion, caste or country, but they didn't listen at all," the artist said.
Incidentally the couplet composed by Zeeshan Amjad, a Delhi University student, read:
"Dilli tera ujarna, aur phir ujar ke basna/ Woh dil hai tune paya, sani nahi hai jiska (O Delhi! You were ruined and again you overcame your ruins/ No city has a heart like yours)."
"It was neither controversial nor was it even slightly political. Still such a huge fuss was created for no reason. Thankfully, due to the minister's intervention, the police immediately released our artists," Simran Gill, a member of DILY, told ScoopWhoop.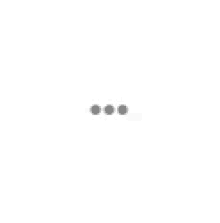 No complaint has been filed against those who intimidated the artists. They also deleted the photographs Ahmad had clicked of them on his phone. 
'Delhi, I Love You" seeks to promote positive energy in the city with a focus on art, music, literature, environment and social work. 
"Urdu is one of the four major languages of Delhi. It's tragic that, while Delhi I Love You is working with the Dept of languages, Delhi Government to popularise the use of these languages, our artists get roughed up, by alleged RSS men, for writing poetry in Urdu," Aastha Chauhan, Director, DILY movement.
(All images sourced from DILY)