Ruled out of the Test series against England, Indian batsman Rohit Sharma today said he could be out for as long as three months if the doctors decide to operate on his injured thigh.
"I don't know (how much time I will miss cricket) our BCCI medical team is in touch with doctors, the scans we have got till now have been sent to doctors, we are waiting for their opinion, whether to do surgery or not, if we do the surgery then how much time is needed," Rohit told reporters.
"The picture is fully not clear. I think in one or two days the picture will be more clear, whether it (surgery) is happening or not. It is an important decision if we do surgery. If I do the surgery, I cannot play for 3 to 3 and half months. We are waiting for the doctors' opinion, let's see what happens," the Mumbai player added.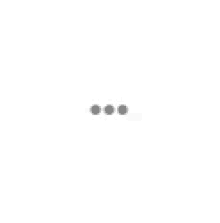 Asked about the nature of his injury, Rohit said, "Like you saw, while taking a run the muscle pulled up then I understood that I won't make it to the crease, so I dived, after that our physio told me that it was necessary to take a scan.
"The next two days was Diwali so all hospitals were closed, so we took the scan on (November) first and after that all the medical reports were given to BCCI medical team," he added.
Rohit, who played against New Zealand in the Test series, sustained a thigh injury on the right leg during the fifth and final ODI at Visakhapatnam on October 29.
The 29-year-old player holds the world record for highest score by any batsman in ODIs.
Injuries have upset Rohit's Test career in the past too. In 2010, the Mumbaikar was all set to make his Test debut against Australia at Nagpur when he twisted his ankle while playing football with other team members just half an hour before the toss.
Till date, the Nagpur-born batsman has played in 21 Tests and amassed 1,184 runs.
Feature image source: AFP