One of princess Aalia Sultana Babi's most prized possessions is a fossilised dinosaur egg she found an unsuspecting villager using to grind spices on her ancestral lands, an area billed as "India's Jurassic Park".
Babi rescued the egg and it now has pride of place among her collection of prehistoric fossils, part of a lifelong legacy of protecting the dinosaur remains on the land her family once ruled over.
"She didn't know it was a dinosaur egg!" said Babi, 42, who has been dubbed the Dinosaur Princess for her work.
"I lovingly call it my masala (spice) egg," she added of the rare find, a complete Titanosaurus egg belonging to the late Cretaceous period, around 99-65 million years ago.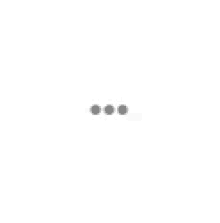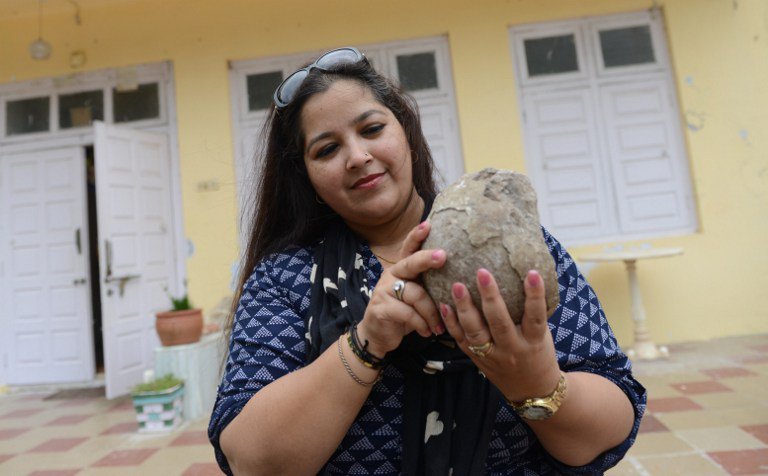 It now sits in her home, in pride of place, wrapped in white silk inside a red velvet jewellery box.
Researchers found the 72-acre (29-hectare) sprawling family estate of Balinsor was littered with dinosaur fossils during a routine geological survey of the area situated in Gujarat in Western India, in the 1980s.
One find -- estimated to be 67 million years old -- was of a new species of dinosaur which scientists named Rajasaurus Narmadensis after the Hindi word for king and the local area around Narmada river.
A T-rex-like carnivore, the Rajasaurus was a 30-foot (nine-metre) predator characterised by a unique crown of crested horns that feasted on long-necked sauropods -- herbivores that also lived in the region.
Local experts believe at least seven species of dinosaur once lived in the area.
 Untapped potential 
Today visitors to the Balasinor Dinosaur Fossil Park can see fibreglass models of the huge beasts. But for Babi, the full potential of the place, is going untapped.
It is estimated that around 10,000 fossilised dinosaur eggs were found in the area -- but a significant number have been given to other museums.
The park now has a somewhat neglected air: To the untrained eye it seems little more than a wild expanse of fenced-off scrubland, and without proper markings or explanations, some of the dinosaur remains can be mistaken for ordinary rocks.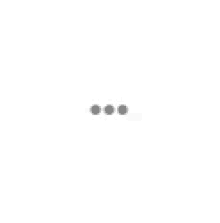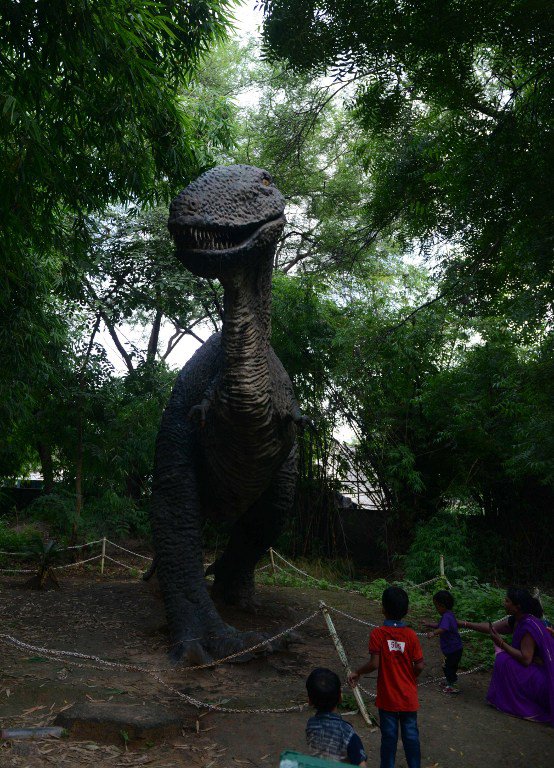 A single watchman guards the government-owned site against vandalism and local herders seeking grazing for their cattle.
Authorities have built a museum nearby, but it has yet to be completed -- at the moment the only exhibits on display are a smattering of dinosaur models and posters.
The slow pace of progress is a source of frustration for local villagers, who say the site could be providing them with employment if it was fully developed.
"It's good that Balasinor is getting so much attention. But it is of no use to us," says 26-year-old Rajesh Chauhan, who is unemployed.
"We want the government to spare some thought for us also. They are worried about animals that are long dead and gone, but have little concern for the living."
 'My subjects' 
Babi, who conducts guided tours of the park for a fee, has lobbied authorities to do more, but says the fact that three separate government departments are involved means not much happens in a hurry.
"There's a lot of potential to this place, it's just that we need to wake up from our slumber and get going," she said.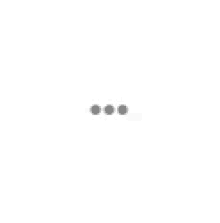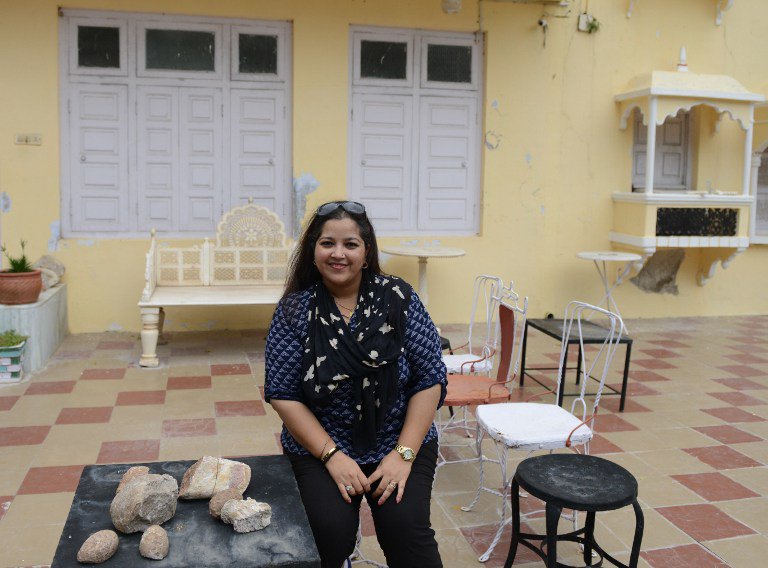 It could be a contender to be given UNESCO Geo Park status, but a lack of coordination between government departments means no submission has been made to the body, local media report.
Nonetheless, thousands of tourists visit in the cooler winter months, thanks in part to Babi's efforts.
Passengers on the Maharaja Express, a luxury tourist train, can stay at the royal palace before touring the park -- the only place in the world where you can hold a fossilised dinosaur egg, say local geologists.
Babi, who featured in the BBC reality show Undercover Princesses in 2009, said her passion for dinosaurs began when she started accompanying foreign geologists to the fossil park because she was the only local person who spoke English.
"I got drawn into it as it was something which was very unique and virtually in my backyard," she told AFP.
"I started writing to scientists and gathering as much research material as I could.
"My affiliation is double-fold, because I feel these are my subjects that I need to protect."