"What is fatwa? The fascist forces tremble every time they hear the word. Fatwa is an announcement, a voice against injustice,"  Syed Mohammad Noor-ur Rahman Barkati, the Shahi Imam of Kolkata's iconic Tipu Sultan mosque told ScoopWhoop News.
Barkati is the man who recently issued a 'fatwa'/diktat against Prime Minister Narendra Modi after the government introduced demonetisation. He also offered a reward of Rs 25 lakh to anyone who will "cut off PM Narendra Modi's beard, shave his head and smear him with black ink".  
Here's the video of him announcing it:
"Hindustan mein log bhooke mar rahen hain aur inhe duniya ghoomne ki padi hai (People in India are dying of hunger and he is only concerned about travelling around the world)", he said.
Barkati's fatwa sparked an outrage in Kolkata adding fuel to the ongoing political slugfest between BJP and Trinamool Congress. BJP leaders were quick to point out that he has close relations with Chief Minister Mamata Banerjee. Several BJP leaders came out in protest to demand his arrest and termed his statements political since TMC MP Idris Ali was sitting next to him when he announced his fatwa.
However, Barkati is unfazed about all the criticism leveled against him and blames Modi for all the problems in India which followed after the government introduced demonetisation.  
"If you want to get black money, go after those who have illegal money in Swiss banks. Why are you pestering the poor Indians? This demonetisation has maligned the image of India in front of foreign media and has portrayed our country as a land of the corrupt," he said.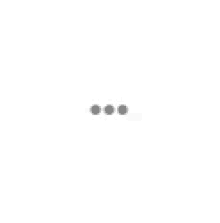 Interestingly, it is the not the first instance where he issued a fatwa. Last month, he had issued a similar diktat against Bengal BJP chief Dilip Ghosh for his derogatory comments against Mamata Banerjee. He had then said that Ghosh should be pelted with stones and must be thrown out of Bengal for his filthy statements against Banerjee.
"We have always issued fatwas against the British. We will continue issuing fatwas against these fascist rulers," he said.
When asked if issuing fatwas serve any purpose, Barkati said it has empowered the people to raise their voice. "Bhagat Singh threw a bomb in the assembly because he wanted an explosion which was loud enough for British rulers to hear. This fatwa has also become a loud voice against injustice," he said.
He is equally hopeful that someone will actually go and blacken the face of the Prime Minister of the country.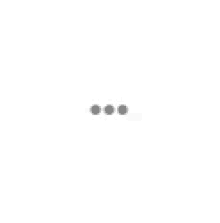 "Who can escape death? You know what happened to Indira Gandhi. Even if Modi locks himself up in a room he cannot escape public criticism," he said.
While flaunting his close relations with Mamata Banerjee, Barkati explained how he 'advises' the Chief Minister on several issues. "It was me who pacified Trinamool Congress workers when they were being attacked by the fascist forces. I didn't want the situation to worsen further," he said.
He also said how stopped Muslims when BJP's Dilip Ghosh made distasteful comments against him. "Would Muslims have spared if they had a word against their Imam," he questioned.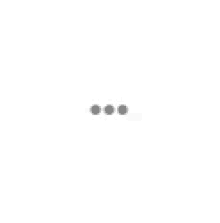 Barkati says he isn't afraid of taking on anyone even if it is the Prime Minister of the country.
"Why would I be scared of anyone? Our family has been living here since ages. Not only Muslims, Hindus, Christians and Sikhs who are secular fully support me," he said.    
Barkati says his fight is against fascist forces like BJP and RSS who are destroying the secular fabric of the country. Describing them as 'monsters', Barkati said that these parties have disrupted the communal harmony among people of India.
"They are enforcing Uniform Civil Code, they are intimidating Muslim scholars, they are shutting down Urdu newspapers. But Muslims aren't cowards," he added.
"Hum ek baar cheek denge to yeh marr jayenge. (If I shout they'll die)", he said. 
(With inputs from PTI)