Radhika Menon, a captain in the merchant navy, has become the first woman captain in the world to receive the Award for Exceptional Bravery at Sea from the International Maritime Organisation. 
Menon, who hails from Kodungallur in Kerala, is also the first female captain in the Indian Merchant Navy.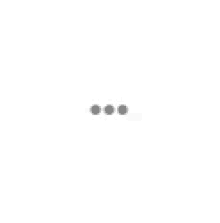 She received the prestigious award on Monday in London and here's the reason: 
In June last year, fishing boat 'Durgamma' drifted from Kakinada in Andhra Pradesh all the way to Gopalpur in Odisha over a week. Menon's team immediately spotted it and rescued the crew on board despite the difficult conditions, reports The Times of India.
Despite heavy rain, waves that were over 25 feet high and wind speed reached 60-70 knots, the boat was spotted by the second officer on the oil tanker Sampurna Swarajya, which was 2.5 kilometres away off the coast of Gopalpur in Odisha.
Captain Menon immediately ordered the rescue operation utilising all resources on board including the pilot ladder, life jackets and buoys on standby.
"The sea was very, very turbulent, there was a depression... which was stagnant for two or three days and it had intensified into a deep depression," Capt Menon told BBC World News TV.
The family members of the fishermen had lost all hope and were preparing to conduct the last rituals, the report said.
The health of the fishermen had deteriorated since their food and drinking water had washed away during the storm and they had been surviving on ice from the boat's cold storage, says this Rediff report.