Her daily routine involves packing burgers and fries and serving it with a smile to customers at a fast-food outlet in Chandigarh. But on January 10, 21-year-old Rekha Rani got an additional job: she was elected to the post of sarpanch of her village.
Interestingly, the Haryana girl is also the first ever sarpanch of Chabla Mori in Fatehabad. That's because the village earlier formed a single panchayat with two other villages.
Born into a Dalit family, Rekha, a Class 12 graduate, joined the staff at the Burger King outlet in Chandigarh's Elante Mall, reports Indian Express.
Rekha won the election after defeating her rival Nirmal Kaur by 219 votes on Sunday.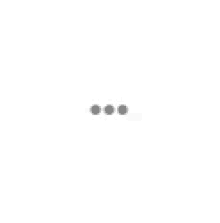 Rani says it was her father Bansi Lal who encouraged her to contest the election. She also credits her family with her victory since they actively campaigned for her. 
"I was inspired by Sushma Bhadu, our former sarpanch, from the time the three villages had one panchayat. She successfully fought against the centuries old tradition of `ghunghat' in rural Fatehabad and got many women out of the veil. She was also conferred the women panchayat leader's award of the Centre in 2013. If a seven-class dropout like her could bring about change, my daughter can be a role model by encouraging girls in rural areas to study," said her proud father Bansi Lal as reported by The Times of India.
Rekha is not yet sure if she wants to leave her job. She said she would discuss it with her family. Meanwhile, she has big plans for her village. She wants to upgrade the village primary school to secondary or senior secondary level, and ensure every house has clean drinking water.
She told the Indian Express: 
(Feature image source: PTI)