We've come across a lot of themed weddings in the past, but this one is definitely a winner. Shauna Mei and Sachin Devand had a music festival themed wedding as per Chinese and Indian traditions and the celebration had the best of both worlds. 
The wedding was a lavish five day affair and took place at Samode Palace in Jaipur.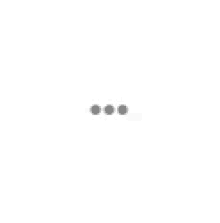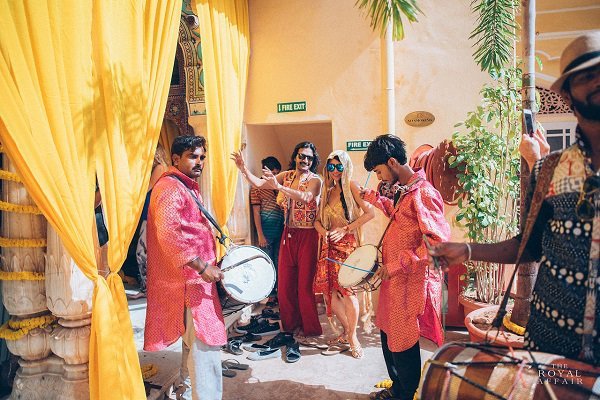 Sachin and Shauna met in New York. While Sachin is from Rajasthan, Shauna is originally from Inner Mongolia, China. Travel being one of their favorite activities, the couple has friends all around the world and wanted to give a memorable time to them, through this wedding.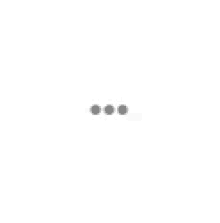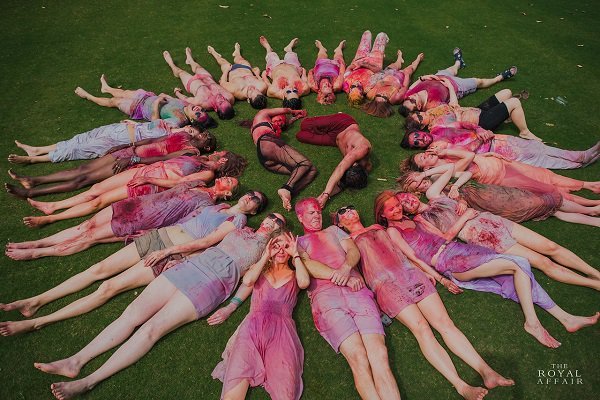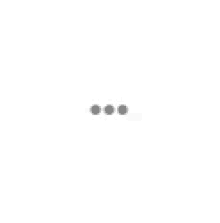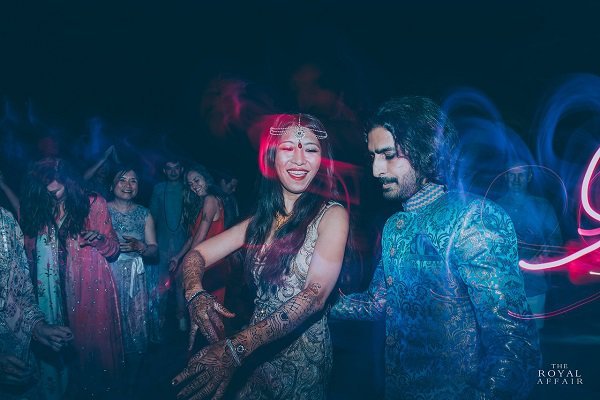 Sachin told ScoopWhoop, "The main goal was to have fun. Indian weddings are so full of tradition, energy and colors. We also combined elements of Chinese and Western culture to create a fun and open environment."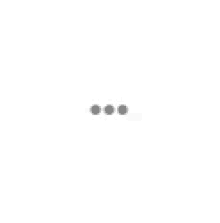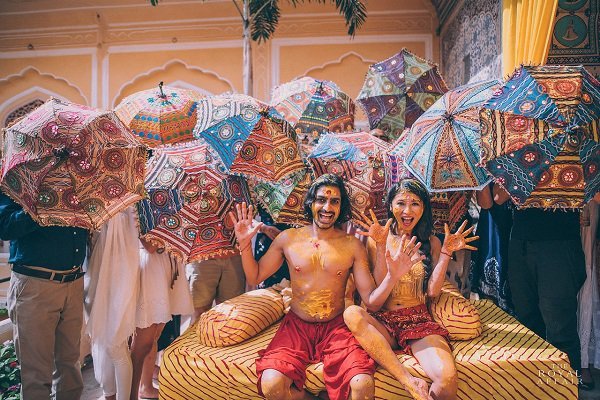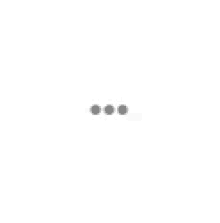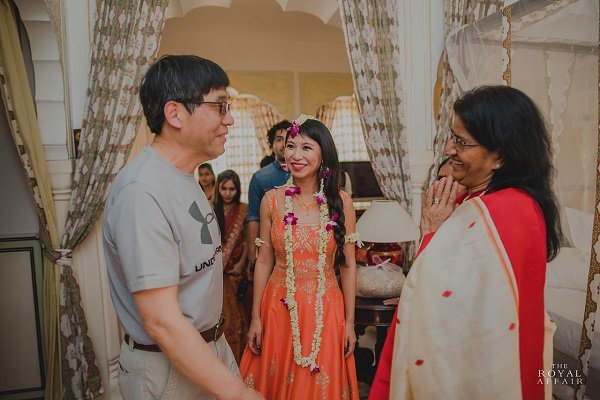 The wedding was a celebration of true love with great music and friends and relatives. "The Samode Palace was a great environment for everyone to get away," Sachin said.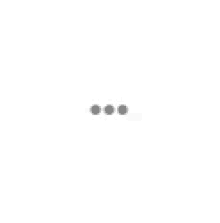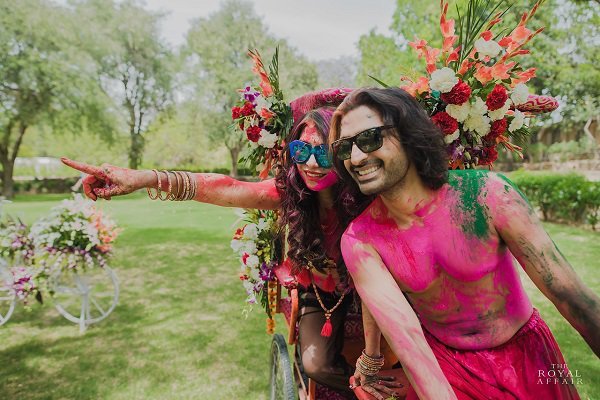 Amidst all this groove and vibe, tradition did not lose it's essence. The wedding saw a perfect blend of the Indian and Chinese culture and the couple was more than enthusiastic about it. As far as the wedding ceremony was concerned, the groom made a grand entry on an elephant.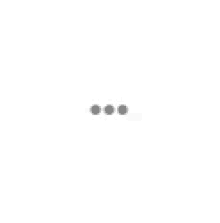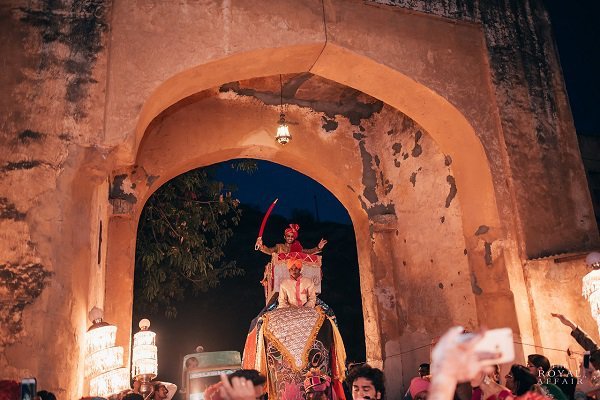 Both the bride and groom chose their traditional ethnic outfits and looked absolutely gorgeous together. While Sachin wore a sherwani, Shauna donned a Chinese qipao for the final ceremony.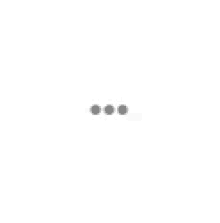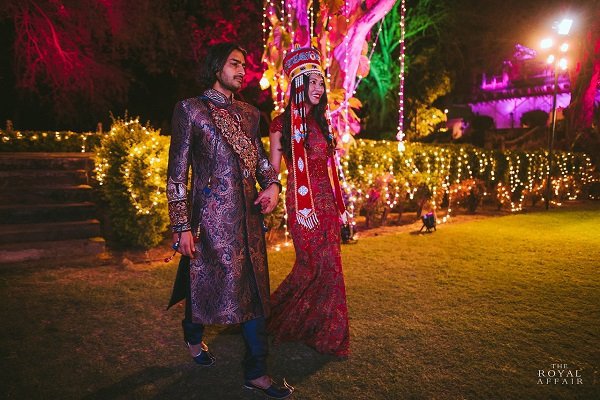 "Our wedding is a great representation of who we are as people and what we love about life." Sachin told us.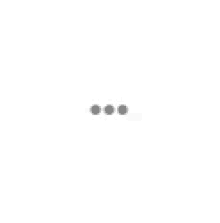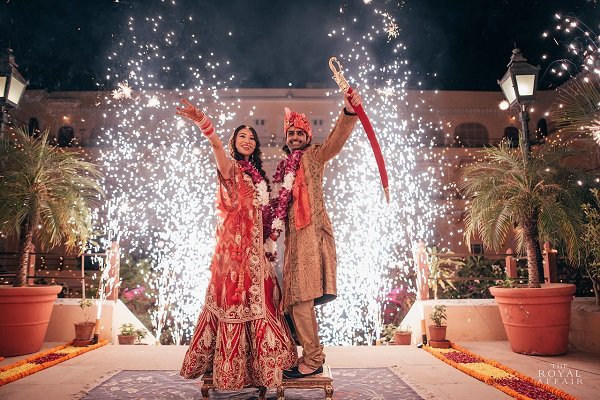 We would like to wish the couple a very happy married life and also thank them for taking themed-weddings to a whole new level!
We love the way you live your life and how you've managed to set some major goals for us.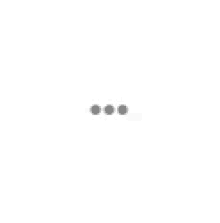 If this is not a modern day fairy tale wedding, then what is?
Photo Credits: Chandni Dua Photography.
All images have been published with Sachin Devand's permission and cannot be reproduced.