A photo of a woman resisting against a group of 300 neo-Nazis protestors in Sweden is going viral on the internet.
With her fist raised against the Nordic Resistance Movement (NRM), the 42-year-old activist, Tess Asplund, attempted to block the path of right-wing extremist group members who marched in the town of Borlange on May 1, reports BBC.
While speaking to Swedish Radio, Asplund said her defiant gesture was inspired by the late Nelson Mandela, who spent a major part of his life fighting against apartheid in South Africa.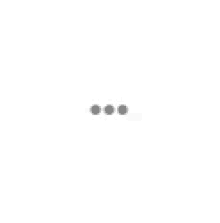 She said,"I felt when they arrived that they shouldn't be here and spread their hate, I don't think I was even thinking. I just jumped out. Things happened quite quickly. Then a police officer pulled me away."
Asplund's act was appreciated by many on social media. British author Ms Rowling praised her on Twitter which has been retweeted more than 8,000 times and liked by more than 15,000 people.
Here's how others reacted: