Just when the controversy over the incident seemed to be dying down, an unverified audio clip of the police encounter of the eight alleged SIMI operatives has emerged. The audio clip is reportedly a recording of the wireless communication between officials who took part in the operation and the police control room.
According to the clip, the police officers were specifically given orders to kill the eight suspects who escaped Bhopal Central Jail after killing his a security official.
Here's an unverified video of the alleged encounter:
Here are some key excerpts from the conversation:
"There are five targets, who are running together," a voice says. To which the reply comes from the alleged control room, "Do not step back, Go and hit, tell everyone else also. Do not step back. Corner them and finish the job. No one should remain alive"
The police officials were heard repeatedly addressing someone as Chauhan sir and were reporting developments to him.

The audio clip also features a police official talking about suspects opening fire to which they are ordered to fire back.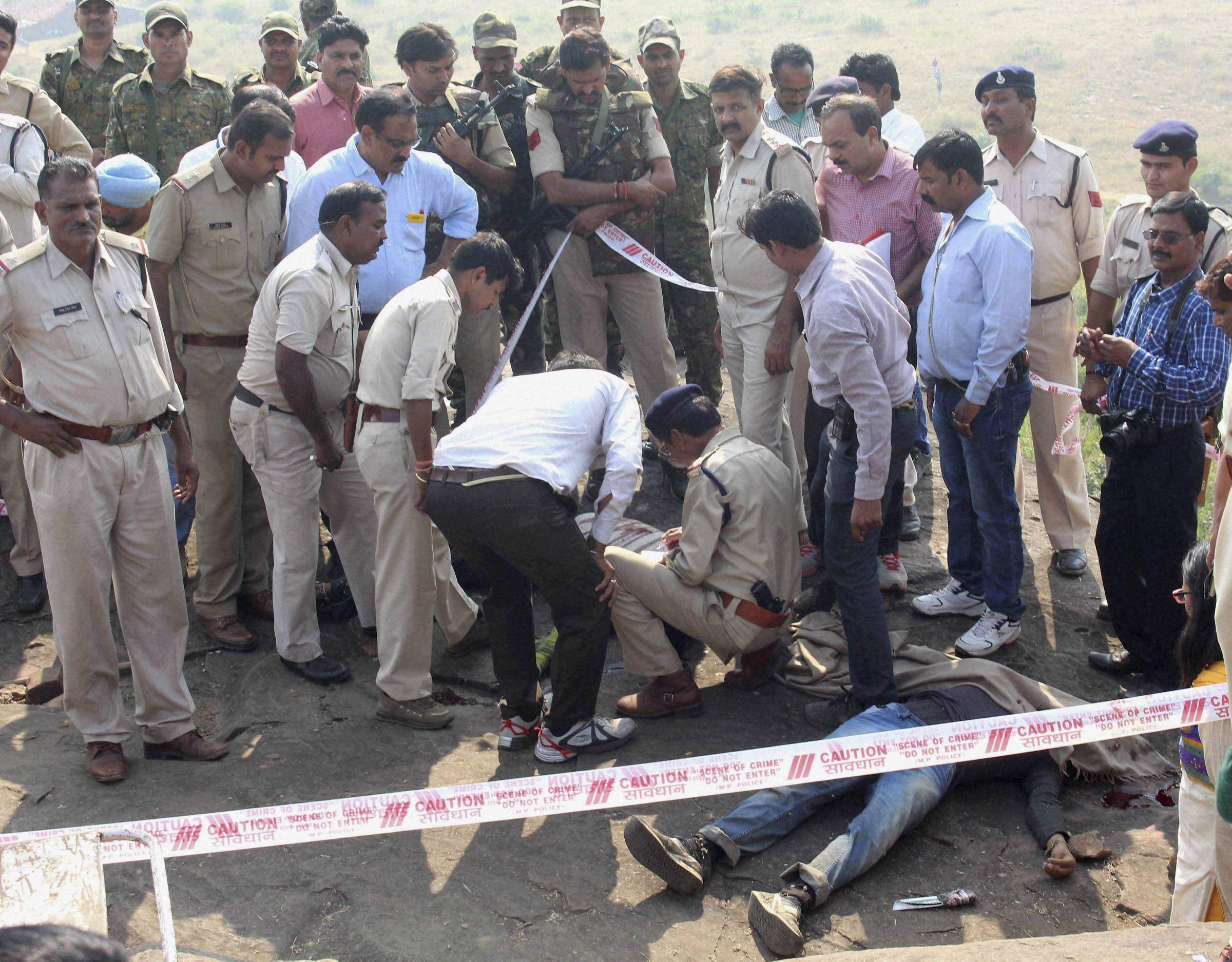 A voice in between says," We are blessed to have a senior officer like him."
A voice is heard saying that 5 terrorists have been killed.
Someone asks the control room to send two-three ambulances. "How much money will be spent on treatment,"a voice is heard asking.
After a voice confirms that all the terrorists are killed, another voice offers congratulations. There is also applause heard during the conversation.
"People will praise MP Police for this operation even after 10 years," a voice said.
Another voice said, "Media hasn't reached yet. They don't have the guts."
Here is the full audio clip:
Meanwhile, Madhya Pradesh Chief Minister Shivraj Singh Chouhan has ordered a judicial probe into the sensational jail-break by eight SIMI activists from the Bhopal central prison and their alleged encounter.
SP (CID) Anurag Sharma, who is heading the investigation into the operation said he has not yet heard the audio tapes.
"We will include everything in our investigation," Sharma told The Indian Express .
(With inputs from PTI)
(Feature image source: PTI)