No doubt the two no-balls cost India. No doubt that there could have been more boundaries than runs between the wickets when India were batting. No doubt that Hardik Pandya's bowling was something he'd rather forget. And of course, there's no doubt that bowling second at the Wankhede is not easy -- dew, no grip, flat track...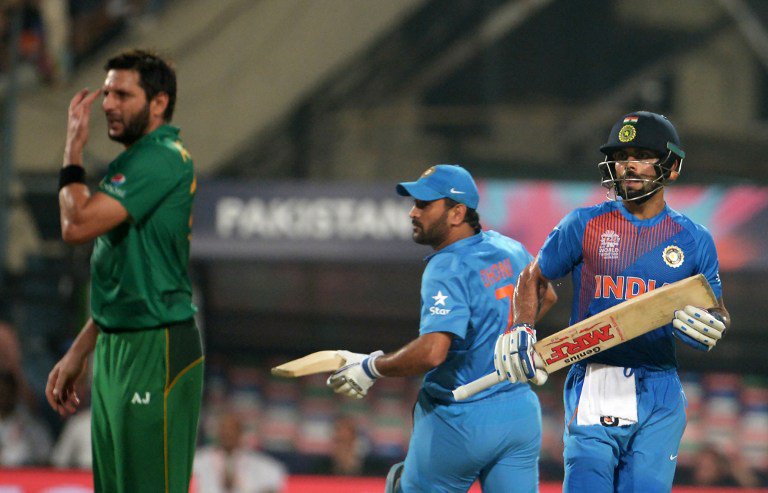 But it wasn't just those factors that contributed to India's loss against the West Indies. MS Dhoni, who was flawless in the run up to the semifinal with his captaincy, batting and wicket-keeping, made some weird decisions against the Windies.
And he's got to shoulder some blame as well.
While we know it's not easy being Dhoni, and to analyse in hindsight is much easier than being captain on the day, here are three things Dhoni could have done differently in the match to keep the hosts alive in the tournament:
Why wasn't Ashwin bowled out?
R Ashwin is India's strike bowler. He's joint second-highest wicket-taker (4 wickets) in the camp and if you don't consider the game against Australia, he had economy rates of 5.00, 4.00 and 8.00 in three group games. Against Australia, Dhoni took him out of the attack because he had leaked 31 runs in two overs. Fair enough. India were going to chase and had Virat Kohli anyway.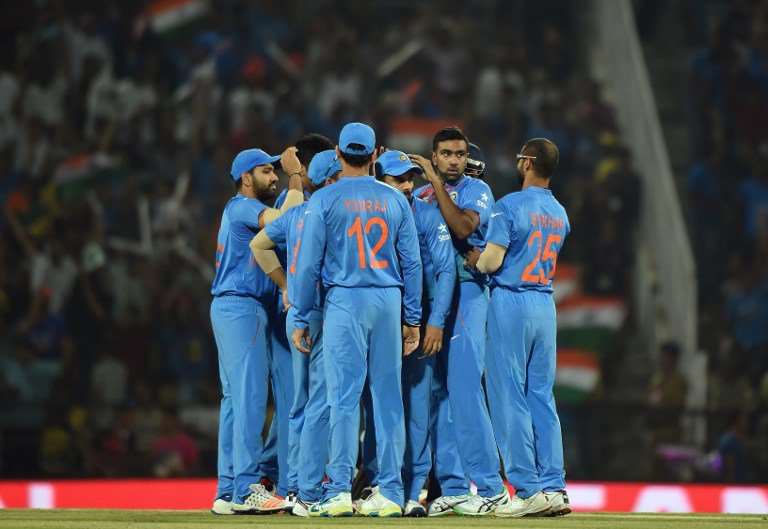 But against West Indies, he had gone for 20 in two overs and we never saw him again. Instead, Dhoni persisted with Pandya and Ravindra Jadeja. Isn't Ashwin a better spinner than Jadeja? Even then, why was the Saurashtra man given four overs when Ashwin was given just two?
Despite being hit for 20 in 12 balls, when it comes down to choosing a bowler in a crunch situation, Dhoni simply had to back his best.
Kohli taken out after the wicket-taking over, only to return in the end: Kohli was charged up after taking a wicket in his first ball of the tournament. But then he came back to bowl six overs later, when it was clearly too late.
Momentum is a huge factor in sport and Kohli had it after his first over. But Dhoni took him out of the attack and persisted with bowlers who were being hit. How often have we seen this Dhoni trick?
Suresh Raina against Bangladesh in the same tournament is an example - he bowled one over and removed the dangerous Sabbir Rahman. That was it. Raina finished with 1/9 in one over. Same thing against Pakistan. Raina comes in, bowls one over, takes the wicket of Sharjeel Khan and finishes with 1/4 in one over.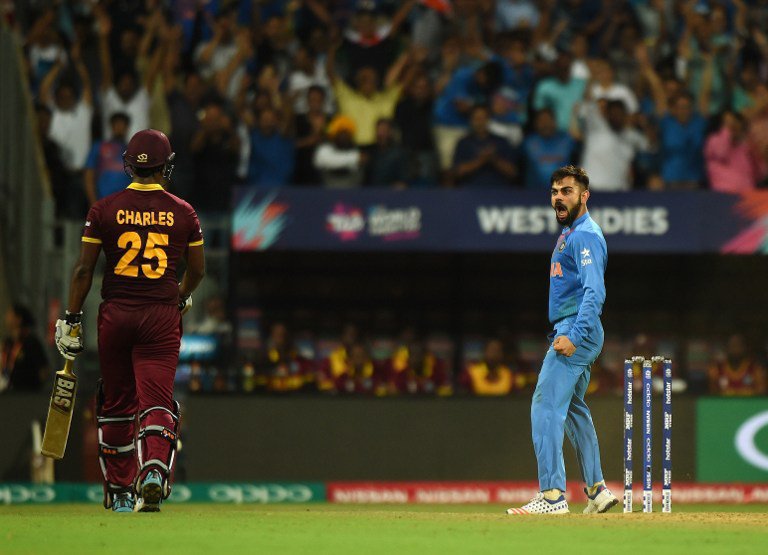 Dhoni needs to start believing in momentum when it comes to bowling as well. Kohli simply can't put a foot wrong. Maybe if he was given the ball earlier than the last over -- which seemed like an attempt to prove the Sachin Tendulkar prophecy true -- things might have been different.
Sending himself up the order, sacrificing Manish Pandey's madness:
Pandey was brought into the squad in place of Yuvraj Singh and when it came to actually sending out the youngster, Dhoni promoted himself. He ended with 15 from 9 balls. While it's great to back oneself, it's even more heartening to see a skipper trust youngsters.
Pandey is a clean hitter, can clear the park easily and has an uncanny ability to find gaps. He's been doing it for years in the IPL and has done it for India in ODIs. It's true that these are all traits Dhoni has himself, but Pandey with more energy and something to prove could have been a wily bet. If it didn't work, Dhoni could always have come in next.
Feature image source: AFP