The city's auto and taxi unions on Tuesday went on an indefinite strike against app-based taxi services, causing hardship to thousands of commuters. 
Twenty unions of autos and taxis have formed a Joint Action Committee, which has called for the indefinite strike. The Committee claimed about 85,000 auto and 15,000 yellow-black taxis have gone off the capital roads. 
The Delhi government has termed the strike as "politically-motivated", saying banning the operation of app-based cab services does not come under its ambit and instead the Centre should do something in this regard. 
The strike hit commuters hard with many stranded in several places including Connaught place, railway stations, and ISBTs. Kishan Verma, president of All Delhi Auto-Taxi Transport Congress Union (ADATTCU), said the drivers of auto and taxi drivers are protesting against app-based services.
"Uber and Ola don't have permit to run their taxis in Delhi, but despite that the government is allowing them to take away our livelihood," Verma said. 
Rajendra Soni, general secretary of Delhi Autorickshaw Sangh and Delhi Pradesh Taxi Union, said there is now no room for talks with the Delhi Government and the Kejriwal dispensation will realise what is the "power of auto and taxi drivers". 
It's perhaps for the first time that the unions, which are affiliated to major political parties including BJP and Congress, in the city, have come together and given a call for a strike.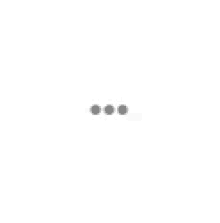 "Government has assured us on several occasions that it will take action against app-based taxi services, but they have not fulfilled their commitment so far," Soni whose unions are backed by the RSS, said. 
A Delhi government spokesperson said it had written to the Centre demanding that the server of Uber be blocked. "We have already written to the Centre to block server of Uber, but the Union government said it cannot do so as its main server is in USA," said a Delhi government spokesman. 
"During the second phase of odd-even, the Chief Minister had also threatened to take action against app-based cab services over complaints of surge pricing," said the spokesperson.
Here's how Twitter reacted:
(With inputs from PTI)
(Feature image source: Twitter)