Two days after Twitter India head Rishi Jaitly announced his exit, the microblogging network's Managing Director for India, Southeast Asia and Middle East and North Africa region (MENA), Parminder Singh, has put in his papers.
Singh, like many of his former colleagues, announced his exit on Twitter.
An update. After leading Twitter in Asia's most exciting markets (India/SEA/MENA) for 3 yrs, time to move on to new passions #BeenAPrivilege

— Parminder Singh (@parrysingh) November 3, 2016
Singh added that this was the "right time" for him to "step back" as the India and Southeast Asia (SEA) operations are aligned to Asia Pacific region, while MENA is aligned to Europe and Middle East.
Following this, Twitter has appointed Maya Hari as its new Managing Director of India and SEA, reporting to Aliza Knox, VP of Asia Pacific.
INSEA will be managed by @maya_hari and MENA by @bampen. Both great professionals, have worked with me closely & well suited to drive growth

— Parminder Singh (@parrysingh) November 3, 2016
Hari previously managed Twitter's Ads Product Strategy and Adoption for Asia Pacific, MENA and Latin America.
When contacted, a Twitter spokesperson said over the next month, Singh will be closely involved in transitioning the business to the new leadership for continuity and momentum.
"Taranjeet Singh continues to be Twitter's Business Head for India and remains the key client contact for Indian brand marketers and advertisers," the spokesperson added.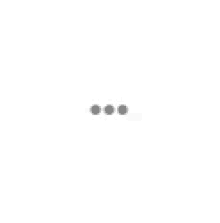 Parminder Singh had joined Twitter from Google in 2013. At Google, he led the company's display advertising business for the Asia Pacific region.
On Monday, Twitter India head Jaitly announced his exit after a four-year stint. The San Francisco-based microblogging company has been struggling with a stagnant user base and slowing revenue growth for a few quarters.
It discontinued global engineering work at its Bengaluru development centre in September and laid off employees.
Last week, Twitter said it would cut 9 per cent of its global workforce or about 350 employees, in order to cut down its costs.