This Australian Open has seen the rise of tennis's old guard again. The golden oldies have staged a surprise revival, with some wondering whether faster court conditions are the reason. Venus Williams has continued her fine second innings in the slams. Younger sister Serena is on the verge of righting the wrongs of 2016.  And then there is the brilliant story of Roger Federer turning back the clock with some vintage tennis, after six months away from the game.
But there is another story that has upstaged all of these. That of 34-year-old Mirjana Lucic-Baroni.
For long time followers of the sport, you might know her as just Mirjana Lucic. In the previous millennium, way back in 1998, she had won the doubles title alongside another teenager Martina Hingis at Australian Open. And then as a 17-year-old, she took on the legendary Steffi Graff in the semi-final of Wimbledon. A teenager who was considered a the next best thing in the sport, announced her arrival on the world stage. 
A couple of seasons earlier, after their first meeting in the Strasbourg final in 1997, Graf had said she "was not nearly as good as she is at 15."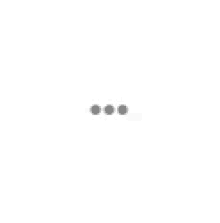 And now, 18 years later after her first major semi-final, she is back in the final four of a Grand Slam once again. How about that for a comeback.
On Wednesday, reborn as Mirjan Lucic-Baroni, she swept into the Australian Open last four by upsetting fifth seed Karolina Pliskova 6-4, 3-6, 6-4 in a Rod Laver Arena epic. In a post-match interview which will melt your heart, she wept tears of joy as she described making her first Grand Slam semi-final since 1999 as "pure ecstasy."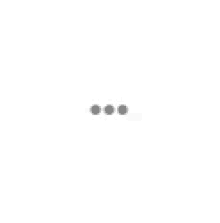 There is not one person in the sporting world who can deny that.
The Croat, former teenage prodigy, had her career derailed by personal trauma and her emotional win kept her fairy-tale tournament alive, and the 34-year-old is struggling to take it all in. 
"I can't believe this. This is crazy. The only thing I can say is God is good. That's all I can say. I can't believe it. I feel a little bit in shock," she said, sobbing uncontrollably.
"To me, this is overwhelming. I will never forget this day and the last couple of weeks. This has truly made my life, and everything bad that happened, (it) has made it okay."
Lucic-Baroni's comeback has been the feel-good story of the tournament, having dropped out of top-level tennis for most of the 2003-2010 period after fleeing an abusive father and suffering money and injury problems. Since 2010, she has had the odd  good result in slams and tour events -- she reached US Open fourth round in 2014, French Open third round in 2015 & the Strasbourg final, after a gap of 19 years, in 2016. 
She has been waiting 18 years for another crack at a Grand Slam last four.
It also makes her the only Croatian woman to get so far at a major since her exploits at Wimbledon 18 years ago.
"This is what I've been dreaming about, this is what I've been training for. At 34 years old, like I said before, I have a wonderful home. I'm happily married. I would be perfectly okay being at home enjoying my family. But I really knew deep down in my soul that I have these results in me. To now be here and actually live these moments, it's incredible."
The actual details of why Lucic-Baroni fled Croatia are not clear yet. She has only spoken briefly in the past about the hardships she faced -- a demanding father who dished out regular beatings, fleeing with her mother and siblings to the United States, and money and injury issues.
She has been reluctant to provide more insight in Melbourne, but admitted she was "broken for a few years" and even suggested she may write a book about her experiences.
The win on Wednesday was a microcosm of sorts of the struggles she has endured in her career. She feared she may not be able to continue playing after receiving treatment to a heavily strapped leg.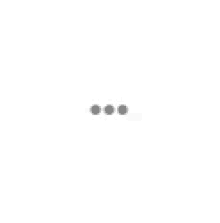 "I started hurting pretty bad mid-match, especially towards the end. The fact that I was able to do it and so well at the end, I was really grateful," she said.
Next up for her is Serena, who with sister Venus was among the crop of teen talents emerging at the same time as the Croat in the 1990s, along with Martina Hingis and Anna Kournikova.
They haven't played each other since the 1998 Wimbledon, and Williams said it was inspiring to see her old sparring partner come good again.
"I'm really happy for Mirjana. I was there when she first started. To see her be able to never give up actually is super-inspiring to me. It's a wonderful story. At the end of the day, it really helps me to realise that you have to always go for your dreams. So I feel like it's just great."
Irrespective of the result of semi-final on Thursday, Lucic-Baroni has already scripted a comeback story that rivals the greatest in sporting history. She sums it up perfectly:
"I kind of want to be known as an amazing fighter, a person who persevered against everything, against all odds. And that's what I take pride in. So I don't know. Who knows. We will see."
For her, this journey has been about proving the doubters wrong. Just as she said after her 4th round win:
"Eff everything and eff everybody who ever tells you you can't do it. Just show up and do it with your heart."
Like Serena herself said, what an inspirational story this is.
(With AFP inputs)